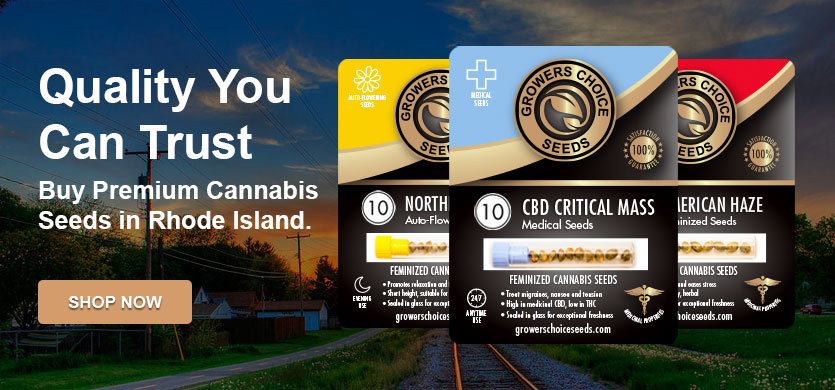 For those individuals interested in cultivating their own home-grown cannabis for medicinal and recreational purposes, Rhode Island laws state that you are allowed a maximum of 12 fully-grown cannabis plants. Now's the time to get going on your cannabis garden!
What are Cannabis Seeds?
Rhode Island's notability comes from its place on the list of states by land area. However, that doesn't mean the state lacks fans of the cannabis plant, and there are plenty of people in Rhode Island curious about what it takes to have a cannabis garden of one's own. Fortunately, a cannabis crop is easier to cultivate than many plants, as cannabis is quite resilient. The first stop for Rhode Island residents is finding the best way to get cannabis seeds. Now, we talk of cannabis, but we could also say marijuana seeds, weed seeds, pot seeds, you name it. All of those are other terms of the psychoactive variant of cannabis. Marijuana growers are cannabis growers, and so if what you want is a marijuana garden, cannabis seeds will provide that to you.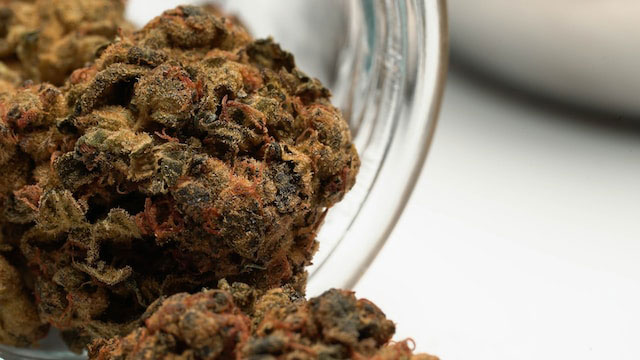 A Cannabis Garden in Rhode Island
Why grow your own marijuana plants? Is it just for the hobby of it? Well, the cultivation of marijuana seeds into plants can be fun, but there is a practical reason to grow your own plants at home for your personal use. When you buy cannabis products grown and harvested by others, you are paying for their overhead. Which is fine. They are running a business. On the other hand, when you buy weed seeds and grow your own weed garden, there is less overhead, seeds are way cheaper, and you end up with some real bang for your buck.
All experienced growers of at-home cannabis gardens have had to make a decision, and that is where to grow their plants. Namely, do they go with indoor growing, or outdoor growing. Outdoor growers save even more money than with an indoor grow, but with an indoor grow the climate conditions don't have to worry you. Some states have better weather for the cultivation of marijuana seeds outdoors. Rhode Island is on the Atlantic Ocean, and much of the state has what is known as a continental climate. Humid summers cover the entire state, but the southern coast is actually considered subtropical in terms of climate. Most of the state has warm summers and cold winters, while the southern coast has hot summers and cool winters while remaining a humid climate. This region is particularly good for outdoor growers, but the whole state has a good growing season for an outdoor cannabis garden if you are interested.
Different Kinds of Cannabis Seeds for Rhode Island
Your seed strain selection will be part of becoming a cannabis grower, and finding the perfect seed strain is great. You may already have a favorite seed strain, or maybe you will want to try some new ones with your cannabis crop. The perfect option for you may be out there. There are sativa strains, indica strains, and hybrid strains. Some strains are known for their pleasant aroma or mouth-watering flavors. There are fast-growing seed strains, strains known for massive levels of THC, and many more. However, as a novice grower, there are a couple of kinds of cannabis seeds to know.
Feminized seeds are key to your cannabis garden. When you buy marijuana seeds, make sure they are fully-feminized marijuana seeds. Regular marijuana seeds might grow female plants, or they might grow male plants. Why is that important? Only female plants have buds. Buds are what you need from your cannabis crop. Not only that, but a male plant in your weed garden will get to pollinating your female plants, and there goes your yield. That's why you want feminized seeds. Feminized cannabis seeds almost guarantee you female marijuana plants each and every time. Rhode Island's cannabis growers know that, for all their favorite varieties, feminized seeds are where it is.
Some of your fellow gardeners also go with auto-flower seeds. Most marijuana plants are photoperiod. They enter the flowering stage based on being exposed to a certain light cycle. Auto-flower seeds, on the other hand, enter the flowering stage based on the age of the plant. This is a perfect option for many beginning growers who appreciate the ease of getting their plants to the flowering stage. Auto-flowering plants rarely have a huge yield, but the perfect seed strain for you may be one that enters the flowering stage automatically based on the age of the plant.
Marijuana Laws in Rhode Island
Rhode Island's history with cannabis wasn't always good. In fact, prior to 2012, the state was known for its strict laws related to cannabis. Marijuana products weren't legal, and jail time was a possibility. Law enforcement was out there, keeping weed gardens in hiding. Oh, they were still there. When states don't legalize cannabis, black-market cannabis abounds.
Of course, we said prior to 2012 because marijuana laws have changed. it started with medical marijuana in Rhode Island. In 2006, a medical marijuana program was introduced (laws remained strict for those without a medical card). If you had certain medical conditions, then you could be a medical cannabis patient. Medical cannabis is good, but it keeps some away from, cannabis, even for medical conditions that aren't covered.
Then, in 2022, recreational cannabis, and sales of cannabis products, were introduced to Rhode Island. Law enforcement no longer stood in the way of adult-use cannabis. The medical marijuana program remains in place, but it is now joined by recreational marijuana. Now, if law enforcement isn't considered about recreational cannabis use, what about recreational cannabis growing? Is the cultivation of marijuana seeds for recreational marijuana legal?
Indeed, it is. Your at-home weed garden can have up to six plants. Three can be mature plants, while three can be immature plants. So feel free to grow recreational weed! Now, to get that perfect seed strain for you.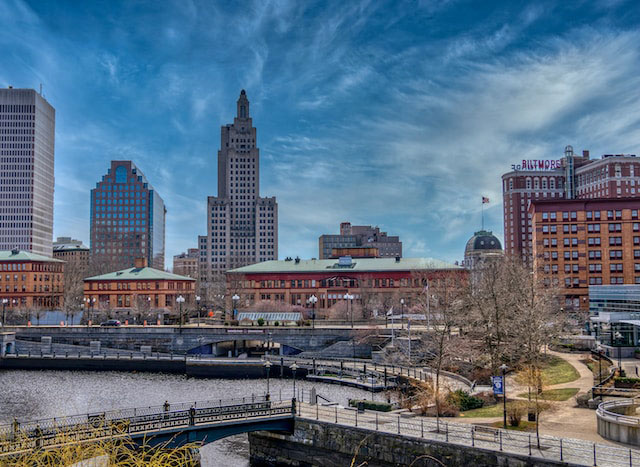 Online Seed Banks for Rhode Island
The easiest way to get weed seeds for your weed garden? The world of online seed banks. High-quality cannabis seeds for popular strains like Blue Dream, Girl Scout Cookies, and other beloved varieties are available. Online seed banks have seeds for sale for the cultivation of marijuana seeds, but you have to be sure to find a trustworthy seed bank.
Obviously, female genetics are key, so be sure feminized seeds are being sold to you. There is more to putting high-quality cannabis seeds for sale than simply feminizing them, though. Online seed banks should make it clear how they avoid lackluster genetics. "Bad seeds" aren't just for horror movies about scary children. To ensure a successful weed garden for customers, whether indoor growers or outdoor growers, trustworthy seed banks provide germination guarantees. Where you get seeds from cannabis seed banks, they may offer a germination guideline, but they should also offer a germination rate guarantee. Seed selection is key, and thus so is a selection of your online seed bank. There are many viable options for you to make the most of Rhode Island's humid summers, or an indoor grow. An option for presidents of Rhode Island could be the Pacific Seed Bank, Growers Choice Seeds, Chronic Seeds, or more. Seeds for sale from online seed banks are reliable if you find the right one. Find the right seed banks for you, and once you do, those seed banks will help you enjoy recreational weed, or medical marijuana, at a whole new level.
Most Popular Cannabis Seeds