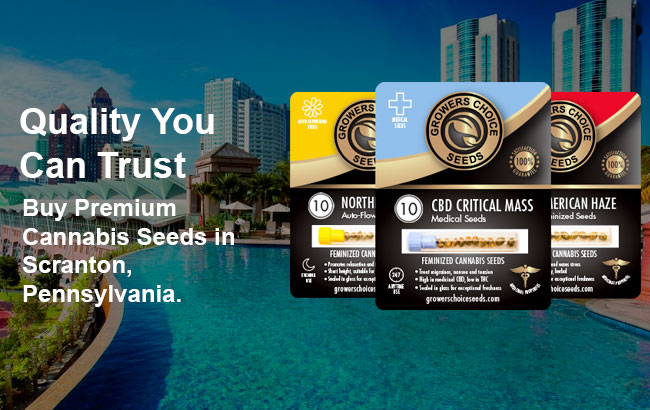 What are cannabis possession laws like in Scranton?
While weed has been decriminalized to some extent in major Pennsylvania cities like Scranton, in 2016, state Governor Tom Wolf signed legislation to legalize medical cannabis in the state for a host of qualifying conditions. The state has yet to enact their medical cannabis laws, but late 2017 saw Pennsylvania's first grow facility get the green light.
Positive news comes out of Israel though, where researchers are investigating whether this link between the two is real. Israel was one of the first countries to permit the use of medical cannabis back in 1992, and is just one of only three countries, along with Canada and the Netherlands, with a government-sponsored medical cannabis program.
Buy cannabis seeds in Scranton
Though dispensaries in Pennsylvania won't be ready to open their doors for awhile, you can still purchase the best Scranton cannabis seeds available when you shop online with Growers Choice Cannabis Seeds. Weed seeds are considered adult novelty items, and aren't subject to the same kind of consideration as other pot products. Poke around our website for great strains like Afghan and Tangerine Dream. We ship anywhere in the United States from our facility in Canada.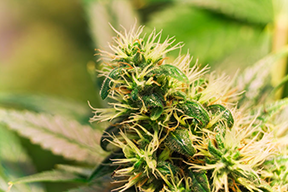 What is CBD cannabis?
Cannabis contains chemicals called cannabinoids that react closely with the body's own endocannabinoid system (the one responsible for maintaining homoeostasis), mimicking our existing neurotransmitters and creating exaggerated feelings of euphoria (that "high" commonly associated with weed), hunger (hello, munchies!) and therapeutic pain relief.
Of these chemicals, the two most prevalent and most often studied are THC and CBD, the latter of which is has become labelled as medical cannabis because of its bounty of positive effects absent of any hallucinogenic reaction.
What are customers in Scranton saying about us?
Growers Choice has an awesome selection with quick delivery and 100% germ rates. Keep up the good work, guys!
 Our Most Popular Cannabis Strains