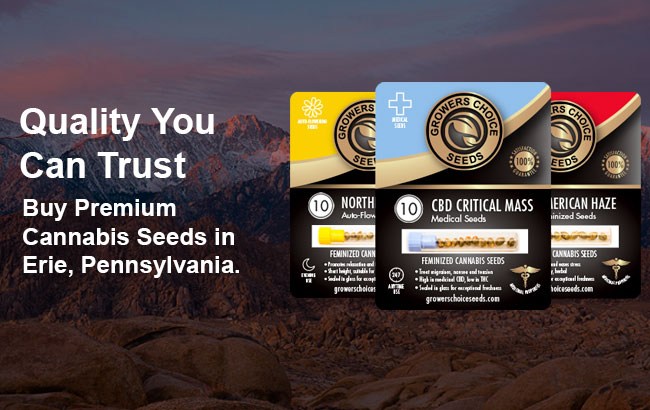 Is cannabis legal in Pennsylvania?
Cannabis seeds are not currently available through any of the 50 legally sanctioned medical cannabis dispensaries in the state of Pennsylvania, and there are only currently 25 licenses available for growers to supply these dispensaries. For Erie residents who are keen on purchasing cannabis seeds, perhaps as adult souvenirs or for any number of purposes, Growers Choice Cannabis Seeds will be their most reliable, easiest option for sourcing them.
How do I buy cannabis seeds in Erie?
Residents of Erie, Pennsylvania have a long history of finding inspiration in their very own Great Lake to fuel their even greater aspirations, and lately, many people's goals have turned towards sourcing and fostering premium strains of cannabis. Many crave the challenge of overseeing the entire process of cultivation, and others simply have an affinity for a particular strain of cannabis seed. These growers may be asking: "Where can I find cannabis seeds in Erie?" Luckily, they don't have to look any further than their own computers, because Growers Choice Cannabis Seeds offers reliable products and service, with a decades-long track record of pleasing their customers and helping them along their way on the journey towards cultivation.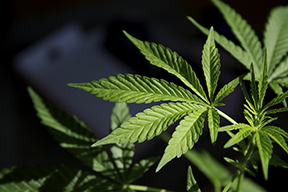 Cannabis seeds in Erie
If the good people of the Flagship City like anything, it's having options. That's why Erie residents set their sights on the peerless variety on offer at Growers Choice Cannabis Seeds, which partners with growers who are invested in maintaining robust, flourishing strains, including regular feminized, auto-flowering and medical strains. Erie residents will surely fall for perennial favorites like OG Kush and Tangerine Dream.
Can I get cannabis seeds shipped to me in Erie?
You can rest easy knowing your order of Growers Choice cannabis seeds is in good hands with our USPS delivery service, which offers quick and easy delivery, no signature required.
Your success stories are our success stories
They say most people only write reviews when they have something bad to say, but my experience with Growers Choice was so great I thought it was well worth the time to say a little bit about it. I'm very happy with the seed selection and prices, but I was blown away by the customer service. I bought seeds so I could help my dad with a medical garden for pain but they didn't arrive! I was kind of panicked when they didn't show up, that's a lot of money to just disappear. But they were so helpful and so friendly, what a relief! They sorted it out for me and now we have the beginnings of a beautiful garden, and my dad is excited about being able to treat his pain – he hasn't been able to use his hands because of arthritis!
Most Popular Cannabis Seeds