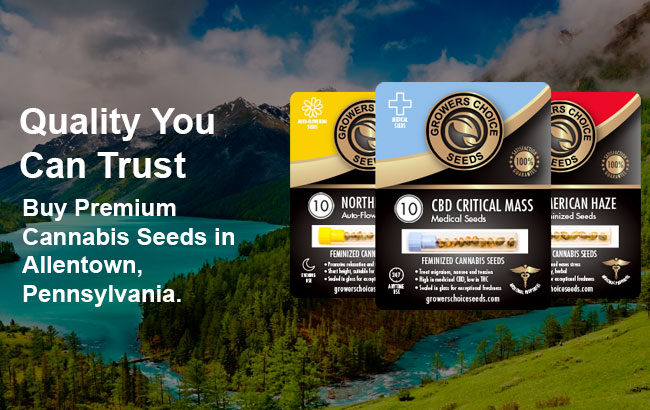 What is the legal status of cannabis in Pennsylvania?
Medical marijuana dispensaries were legalized and given permits throughout the state of Pennsylvania last year, but they are not currently permitted to sell seeds to customers and patients.
It has not yet been decriminalized for Pennsylvanians to grow and cultivate their own cannabis plants, so Allentown residents who wish to purchase seeds for the purposes of collecting or as souvenirs for the hobbyists in their lives have no better option than Growers Choice for discreet, confidential Allentown cannabis seed delivery.
Order Weed Seeds in Allentown, Pennsylvania
Allentown customers will soon find Growers Choice to be an easy and effective option for ordering weed seeds, as they can be shipped directly to your doorstep, quickly and discreetly. At Growers Choice, we take great care to hand-select your cannabis seeds, enclose them safely them in medical-grade glass vials, and box them in unbranded packaging to preserve your privacy.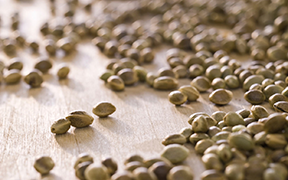 Cannabis seeds for sale in Allentown
You can search the Lehigh Valley top to bottom, but you won't find a better choice for cannabis seeds than Growers Choice – we offer unparalleled quality and selection. Our strains, feminized, medical, and auto-flowering, make available over 40 varieties of cannabis seeds, including classic favorites such as
Friends tell their friends about Growers Choice
I've got nothing but good things to say about Growers Choice, they were great in my opinion. A friend had a really good experience and when I mentioned I was interested in growing my own cannabis she told me all about these guys so I tried them out. The prices were reasonable, the seeds were in good condition when they arrived – at least she assured me that was the case. And we were able to germinate all 5 of them!
 Our Most Popular Cannabis Strains