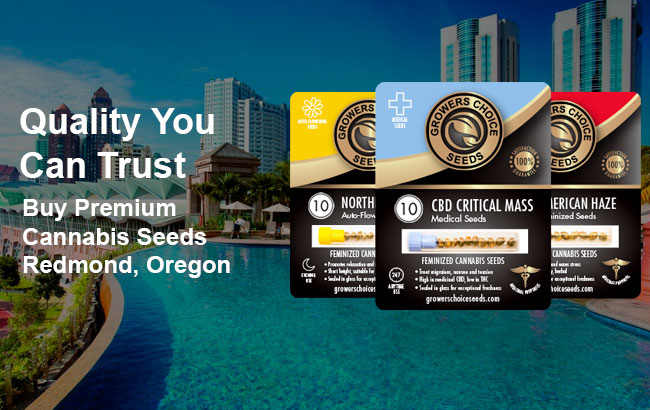 How much cannabis can I plant in Redmond?
Oregon has legalized medical and recreational cannabis use, including cultivating cannabis at home for personal use. In this state, you're allowed to grow up to six plants and 18 seedlings as a medical user, and up to four plants as a recreational user.
When you're looking for top quality Redmond cannabis seeds, make your first stop Growers Choice Cannabis Seeds. You're sure to find what you're looking for in our selection on auto-flowering and feminized cannabis seeds. We ship worldwide and each purchase is backed by our 90% germination guarantee – if your seeds don't germinate we'll replace them free of charge.
How long does it take to get my cannabis to flower?
There's no simple answer to this question, because there are so many different varieties of cannabis and they all spend different lengths in the vegetative stage before they enter the flowering stage. Roughly, though, you're looking at, on average, three to five months from germination to harvest.
Amateur gardeners, here's a tip for you. Don't want to wait that long? Opt for auto-flowering cannabis seeds, like AK and Blueberry, which will flowering at a certain period of their development instead of a change in light.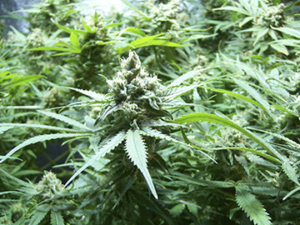 What's the best way to harvest cannabis?
There's more than one way to skin a cannabis plant, but the most common method is known as "wet trimming". We've detailed the process in this article, but here's a simple breakdown. Remove the largest leaves first, with sharp scissors or a knife. Once these are removed you can remove the entire plant at the rootball, or cut individual branches from the main stem, working down. Once your branches have been cut down, carefully remove any smaller leaves around the bud clusters. You can just trim any leaves protruding from within the buds themselves.
Where to go in Redmond, Oregon
The city of Redmond, Oregon is situated on the eastern side of Oregon's Cascade Range, in the High Desert of Central Oregon. For both locals and visitors, the area's top sights include the Redmond Caves, ideal for hiking and exploration, the Eagle Crest Resort, and the Smith Rock State Park.
Redmond customers love Growers Choice Cannabis Seeds
I bought medical cannabis seeds from Growers Choice for my mom, she has chronic pain and her doctor recommended it. Since she's been vaping the Moby Dick she's had less pain and she's so happy! It's also kind of funny to see… Thanks, guys!
Most Popular Cannabis Seeds