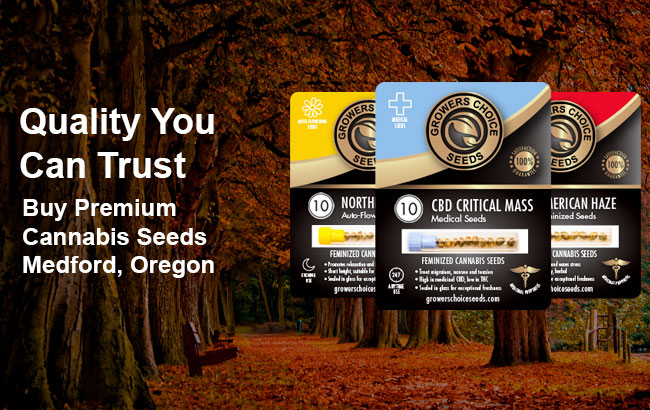 Cannabis seeds: Are they legal in Medford?
Illegal cannabis seeds are a thing of the past in Oregon. Ever since voters decided to legalize recreational cannabis, Oregonians have had the right to grow their own. This means four plants and the purchase of no more than ten seeds per day for those without medical licenses; twelve seeds and the purchase of 50 seeds per day for licensed individuals in urban areas; and 48 plants or fewer for licensed individuals in non-urban, non-residentially zoned areas.
Where to buy cannabis seeds in Medford, OR
When legalization came to Oregon, it came fast. Dispensaries popped up left and right. It's only now that we have time to step back and reflect on the long-term possibilities available to us. Residents of Medford who have considered the future benefits of growing their own cannabis are now wondering where to begin—where, in other words, to buy cannabis seeds in Medford. The city's few dispensaries can't rival the offerings and expertise of cannabis seed specialists. Many growers in Medford have therefore turned to Growers Choice Seeds, a North American company with decades of experience at its back.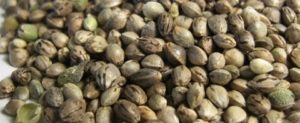 Can I get cannabis seeds sent to Medford?
Neither snow nor rain nor heat nor gloom of night could prevent these couriers from delivering cannabis seeds to Medford. That's correct: Growers Choice Seeds ships cannabis seeds via USPS.
Cannabis seeds in Medford
Medford, with its tall trees and wide pastures, is a grower's paradise. Inspiration is never farther than a glance outside. Cannabis seed customers only naturally seek in their supplier a similar attention to the glories of nature. Growers Choice sells 20+ strains of seed, including crowd pleasers like OG Kush, Mazar, and Northern Lights. Its three varieties of seed strain (all feminized) are regular, autoflowering, and medical.
Medford customers love their Growers Choice cannabis seeds
I ordered Mazar. The seeds got here quickly, 5/5 germination; the plants were shorter than I was expecting but that may be because of how I grew them. Good bud – I hope it lasts awhile!
Most Popular Cannabis Seeds