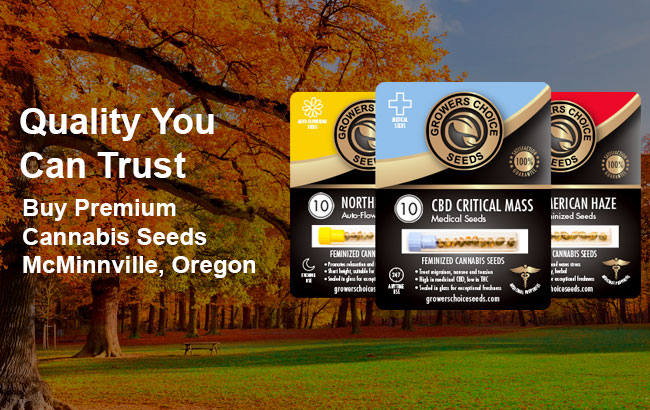 What's the legal amount of cannabis seeds I can germinate in McMinnville?
Oregon dwellers are lucky. Medical cannabis has been legal in this state since 1998, and lawmakers recently voted to legalize recreational use as well. Anyone with a medical cannabis card can cultivate up to six mature plants and 18 seedlings, while recreational users are limited to four, though that's nothing to sneeze at.
Shopping for the best McMinnville cannabis seeds? Put Growers Choice Cannabis Seeds at the top of your list. From picking the perfect seed to germination and beyond, our team of experts are on hand to help you fulfil your cannabis gardening needs. And every purchase comes backed by our 90% germination guarantee. If your seeds don't germinate we'll replace them free of charge.
You may not know it, but McMinnville, Oregon is home to several historic, plus the world's largest (Howard Hughes' Spruce Goose) aircraft, which you'll find at the Evergreen Aviation and Space Museum. McMinnville is also well known by UFO experts, and hosts the UFO Festival annually, the second largest of its kind in the US.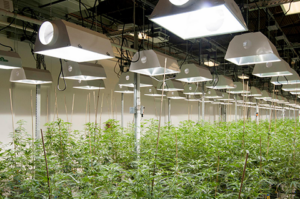 Is cannabis susceptible to pests and bugs?
As with any plant, cannabis is susceptible to infestations and disease. While some problems are obvious, others can go undetected until it's too late.
Common infections include bud rot, or "grey mold", which can ruin a crop in just a few days, and root rot, most often seen in hydroponics, can occur when the temperature of the grow room is too high and the roots don't receive enough oxygen. Top pests to keep an eye out for include spider mites, teeny spiders that leave damage akin to burn marks, and fungus gnats, little black flies around the soil. Get more details on common cannabis pests and infestations in this post.
What's the best environment for growing cannabis seeds?
Depending on where you live, cannabis can grow well indoors or out. In McMinnville, both medical and recreational cannabis use has been legalized, but opting for an indoor grow room offers you more control over your garden. Some cannabis seeds, like AK and Critical Purple, can be auto-flowering, meaning they will enter their flowering stage at a certain point in their development. Auto-flowering varieties don't need as much dedicated sunlight as their normal counterparts, making them ideal for indoor growing.
What do McMinnville customers think of their Growers Choice cannabis seeds?
Top marks for everything. Good selection, efficient service, germination on all of them. I've got four plants about to flower right now, and I can't wait to see how they turn out.
Most Popular Cannabis Seeds