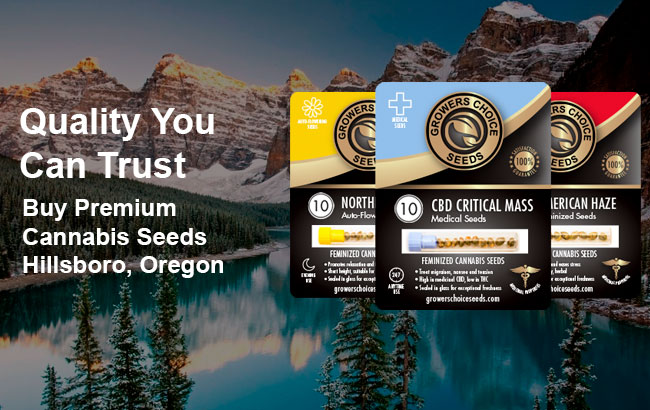 Are cannabis seeds legal in Oregon?
Have no fear—cannabis seeds are legal in Oregon, as is medical and recreational cannabis use. Medical users may buy up to 50 seeds per day and keep up to twelve plants at home (if home is in an urban area); recreational users over the legal age of 21 may buy no more than ten seeds per day and grow up to four plants at home.
Where can I get cannabis seeds in Hillsboro?
Would-be cannabis growers in Hillsboro, Oregon, face fewer hurdles than ever, thanks to the complete legalization of the drug in 2015. The question is now a practical one rather than a legal one: "Where can I get cannabis seeds in Hillsboro?" Dispensaries are an easy place to pick up cannabis, but their seed options are often limited. Even those dispensaries that offer a variety of cannabis seed options have seldom engineered the seeds themselves; they are middlemen. That's why many growers in Hillsboro look to companies that specialize in cannabis seeds. One such company is Growers Choice Seeds, which has over twenty years' experience selectively breeding its seeds, ensuring the quality of the plants they will sprout.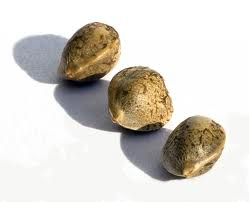 Is there a way to get cannabis seeds delivered to Hillsboro?
It's entirely possible to get cannabis seeds delivered anywhere in Oregon. Growers Choice Seeds ships confidentially via USPS, which requires no signature at the door.
Cannabis seeds in Hillsboro
A city like Hillsboro is guaranteed to bring out the gardener in you. The Oregonian air and soil is enough to turn your thumb green. Cannabis gardeners find in Growers Choice Seeds a company that is equally committed to the science, the art, and the craft of horticulture. Growers Choice offers them over twenty strains of feminized cannabis seed in regular, auto-flowering, and medical categories.
Do cannabis seeds carry health benefits?
Scientists and doctors are more confident than ever before that cannabis has considerable health-giving properties. Their studies have shown that it can be a potent drug in the fights against epilepsy (significantly reducing the frequency of seizures), cancer (inhabiting its growth), and irritable bowl disease. Furthermore, it reduces the pain that are symptomatic of many other illnesses and conditions.
How do Hillsboro customers feel about Growers Choice cannabis seeds?
I was hoping for taller plants, but I'm still pretty pleased with the Northern Lights seeds I got from you guys, they have a good kick to them. I'll be trying the OG Kush next.
Most Popular Cannabis Seeds