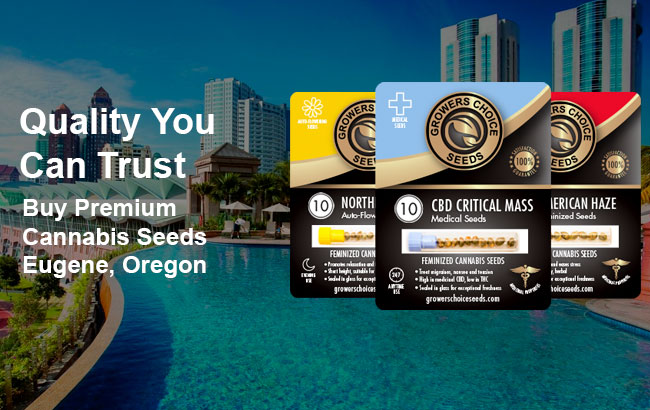 Want to start cultivating cannabis in Eugene? Unsure of what its cannabis laws are? Don't know what the differences between regular, feminized, and autoflower pot seeds are? Well, keep on reading, as all of these questions and more are covered in the article below!
Marijuana Seeds Eugene, OR
Like Oregon's cannabis laws which have been amongst the earliest ones passed in the U.S., Eugene residents have long been known for being progressive and at the forefront of pushing for and embracing positive change and acceptance.
In a state where medical marijuana patients have been able to access medical cannabis as far back as 1998, and recreational marijuana since 2015, Eugene itself, which has an outdoor growing season that lasts 6 months on average and is known as the "Emerald City" due to its lush green forests and bountiful farming, is prime real estate for outdoor cannabis growers.
For those of you who are unfamiliar with Eugene and Oregon's possession, purchase, and cultivation laws they are laid out in brief in the section below.
Eugene's Medical and Recreational Cannabis Laws
As is the case for many states where cannabis has been legalized, every county in Oregon has its own particular laws that are usually related to cannabis seed cultivation. As such, remember that what applies for Eugene may not apply to Salem and so on.
For example, Oregon's law states that outdoor marijuana plants cannot be grown in an outdoor cannabis garden within 1,000 feet of a school, but in Eugene, private medical and recreational at-home growers are exempt from this law. In addition, Eugene has a law that only permits indoor and outdoor growers to buy 10 weed seeds at a time from a medical marijuana dispensary, but because of the fact that the cannabinoids, including THC, aren't "active" in ungerminated cannabis seed strains until after they have been germinated and begun to sprout, there's no law that prevents a person from buying ungerminated feminized seeds from an online seed bank, like Growers Choice Seeds (GCS), and storing them.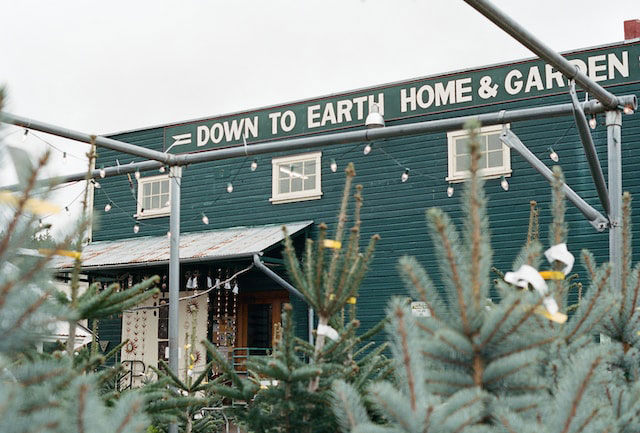 Medical Marijuana Patients:
To become a qualified medical patient, you must must be 18+, or have a designated caregiver who is your parent or legal guardian.
Medical users and their caregivers are allowed to possess and purchase the following quantities from a medical marijuana dispensary:

24 ounces of marijuana
16 ounces of marijuana products in solid form
72 ounces of liquid cannabis products
16 ounces of marijuana products in concentrate form
5 grams of cannabinoid extracts

Medical patients and their caregivers who are 21+ are allowed to cultivate 6 mature cannabis plants and 12 immature plants per patient. The maximum amount is 12 mature plants and 24 immature plants regardless of how many patients reside at the same address.
Landlords are allowed to prohibit you from growing cannabis on their rental property, which includes inside the home/apartment rental.
For a full breakdown of Oregon's extensive list of cultivation laws, see here.
Adult Recreational Cannabis Users:
Adult-users must be 21+.
Adult-users can purchase the following from a dispensary in town:


1 ounce of marijuana
5 grams of cannabis extracts or concentrates
16 ounces of marijuana products in solid form
72 ounces of liquid marijuana products

The private possession laws for adult-users are as laid out below (legal limitations on solid marijuana products and liquid marijuana-infused products do not differ from the quantities listed above.)


8 ounces of marijuana
1 ounce of marijuana extracts or concentrates

Adult-users can grow a total of 4 marijuana plants at home per household–not per adult.
Eugene's Outdoor Growing Environment
In the fertile Emerald City of Eugene, growing your cannabis crops outside is usually possible for at least six months out of the year, if not seven.

Like much of Oregon, Eugene is in the USDA hardiness zone 8b, which is known as a "temperate climate zone." This zone is one of the warmer ones in the U.S., with warm summers and mild winters. Traditionally, the weather in Eugene is mild much of the year with a rainy season that can last six months. In general, feminized and autoflowering cannabis strains that thrive in the warmth and sun should thrive in the Emerald City.
However, because climate change is a scientific fact that no amount of denial will change, Eugene's summers have been becoming much hotter and dryer with week-long heatwaves that see highs ranging from 100-115 at least twice every summer the past few years. In addition, its early springs and autumns have gone from being reliably mild during the day, cool at night, and rainy to one year unseasonably dry and warm, and the next with record-breaking rainfalls and cooler temperatures. Due to this reality, more and more Eugene cultivators have taken to growing at least some of their outdoor plants in easy-to-move pots that they can either move to their covered porch area or bring inside for when sudden and extreme climate conditions occur.
Normally, outdoor Eugene growers usually plant their cannabis seedlings outside near the middle or late part of April, in accordance with the end of the rainy season.
One thing that is a big issue for cannabis growers in Eugene, and most of Western Oregon, is mold and root rot due to just how wet and rainy it can be for a good chunk of the year. For those who are indoor growers cultivating their cannabis plants in their basement, you'll probably need to have quality a dehumidifier as a part of your setup as mold can be quite pervasive inside of homes as well. As such, most Eugene cultivators choose to grow mold, mildew, pest and disease-resistant seed strains, such as Cheese and Purple Trainwreck, or ones like Clementine and Middlefork that thrive in more humid and hot settings.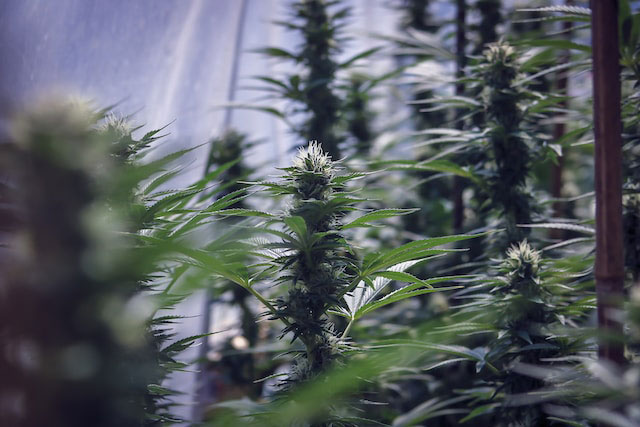 The Different Kinds of Cannabis Seeds for Sale from Seed Banks
Why Eugene Growers Buy from GCS
Eugene's medical and recreational at-home growers have been buying their favorite feminized and autoflowering cannabis seeds from online cannabis seed banks like GCS for "ages," for several reasons. The four biggest reasons are listed below:

Extensive Selection

Price Point
Speedy Shipping and Discreet Packaging
Germination Guarantee: GCS provides a germination guarantee that 90% of the feminized cannabis seeds you buy from them will germinate, so long as you stick to germination guide. If 90% of your seeds do not pop, they will send you new ones for free.
Feminized Seeds vs. Autoflower Seeds

The reason that GCS only sells feminized seeds is because they have a 99% chance of producing all-female plants; whereas regular cannabis seeds will produce both bud-producing female plants and pollinator male plants–the latter which is integral to the breeding of new cannabis strains but is not something that your everyday at-home cannabis grower in Eugene needs or wants.
Feminized Cannabis Seeds
Feminized strains aren't able to flip to flower on their own. Instead, growers have to switch them from what is usually an 18/6 light and dark cycle to a 12/12 cycle so that they can transition from their vegetative phase to their flowering stage.
Growers Choice knows that this can seem daunting to first-time and novice growers, which is why they have so many informative blogs that include topics such as how to grow your own weed and all the frequently asked questions on how to grow your cannabis seeds, etc. As such, armed with this information, first-time growers should be able to successfully cultivate low-maintenance strains like Amherst Diesel and Darth Vader OG.
Feminized Autoflowering Seeds
Autoflowers are feminized seeds that contain ruderalis, which is a landrace strain that originates in areas like Russia and Mongolia that traditionally experience prolonged winters with little sunlight, and very short summers. As such, auto strains produce plants that are able to automatically flip to flower without outside intervention in their lighting cycle, and that are usually smaller, faster-growing, and hardier than many feminized strains.
Since Eugene has an average growing season of almost 180 days, you could potentially get 2-3 outdoor harvests in one growing season from a strain like Euforia or Cherry Diesel.
Five Recommended Strains for Growing in Eugene
1. California Love feminized: this potent, sativa-dominant hybrid should thrive in Eugene's increasingly hot and semi-humid summers.
2. Trinity feminized: this highly-sought after, mysterious blues-buster of a sativa is said to have originally been brought to Oregon from Kansas by way of Montana.
3. Marionberry Kush feminized: the well-balanced effects of this indica-heavy strain, which hails from three hours away from Eugene in the Mt. Hood area of Oregon, make it seem more like a 50/50 hybrid.
4. Platinum Bubba Kush autoflower: this indica-dominant hybrid, which is highly-resistant to both molds and pests, should thrive both indoors and out in Eugene.
5. Cannalope Kush autoflower: this refreshingly crisp wake-and-bake sativa hybrid is another with a natural resistance to mold, making it suitable for indoor and outdoor cultivation in the Emerald City of Eugene.
Growers Choice cannabis seeds are growing on our Eugene customers
I bought cannabis seeds on a whim but I didn't expect much because I have a black thumb. But all my plants grew! And they were healthy! I credit this to Growers Choice for having an awesome product but also for explaining the process to me, and making recommendations on equipment. Thanks guys!
 Our Most Popular Cannabis Strains