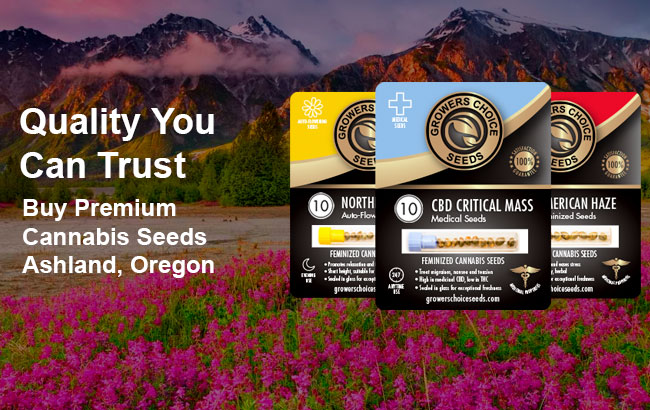 Can I grow cannabis outdoors in Ashland?
In the wild, cannabis likes to get plenty of sunshine during the growing season and a healthy helping of rain, but some strains do better in harsh mountain climates. Overall, the climate in Oregon is conducive to a successful outdoor cannabis garden, though you may not want to plant your cannabis seeds directly in soil, since the rainy season can wreak havoc on your plants. Consider container gardening (so you can carefully relocate plants indoors when it pours) or a greenhouse set up.
Medical cannabis users in Ashland are legally allowed to grow up to six plants and 18 seedlings, while recreational users are allowed up to four plants. Opt for cannabis seeds like Northern Lights or even Afghan, both of which have been bred as auto-flowering and will finish flowering sooner rather than later.
What's the best way to get cannabis seeds in Ashland?
When you want high quality, world class Ashland cannabis seeds, Growers Choice Cannabis Seeds has you covered. We carry a selection of premium auto-flowering and feminized cannabis seeds, ideal for either indoor or outdoor growing environments. We ship worldwide and every package comes backed by our 90% germination guarantee. If your seeds don't germinate, we'll replace them (2-seed minimum).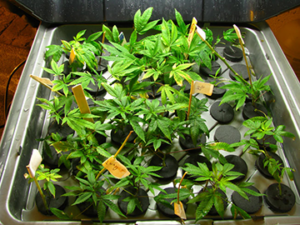 Should I germinate cannabis seeds before I plant them?
You must germinate your cannabis seeds before planting them in soil or setting them up in a hydroponic system. Germination is the necessary and important process that gets your cannabis from seed to flowering plant. And it's very simple! There are three common methods – a wet paper towel, a cup of water, or directly on the dirt. We've laid out the steps of all there in this detailed post.
A few things to see in Ashland, Oregon
In Ashland, Oregon, you'll find the National Fish and Wildlife Forensics Laboratory, the world's only lab dedicated to solving crimes against wildlife. You'll also find the Ashland City Band, giving public concerts at the Butler Memorial Band Shell in Lithia Park. The Schneider Museum of Art and the ScienceWorks Museum offer educational entertainment for the family.
Ashland customers recommend Growers Choice cannabis seeds
I've been growing Growers Choice Northern Lights in a greenhouse and I'm pleasantly surprised at how well they're doing. It's tough to find the right cannabis seeds to grow outdoors in a state like Oregon but these have held up well. They're just about done flowering, so looking forward to a good harvest.
Most Popular Cannabis Seeds