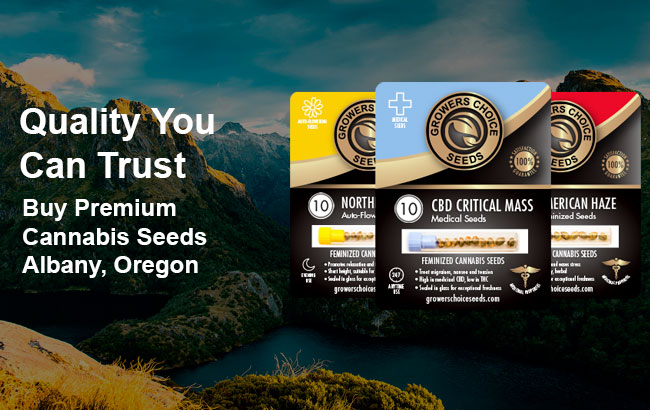 Are cannabis seeds legal in Oregon?
Cannabis growers should have no fear of the law; it's totally legal to possess cannabis seeds for those over 21. Nevertheless, there are restrictions. Recreational users can have four plants, at most, and buy up to ten seeds per day. Those with medical permits can buy up to 50 seeds per day and grow up to twelve plants. Or alternatively, if they are not in residentially-zoned areas, they can grow a maximum of 48 plants.
Where do I get cannabis seeds in Albany, OR?
Voters in Albany, Oregon, responded with a decisive "yes" to the question of whether they wanted to be able to buy and use cannabis recreationally. Now, many want to know if and how they can grow their own plants from cannabis seeds at home. This requires an initial investment in cannabis seeds, however. And although the cost isn't exorbitant, considering the savings of that come with owning a plant, would-be growers want to be confident that they're spending their money on seed that will sprout. Fortunately, companies like Growers Choice Seeds have been in the business a long time, and are able to offer knowledgeable customer service and guarantees on their products.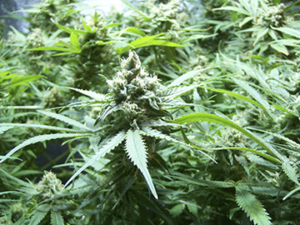 Cannabis seeds in Albany
The sheer variety of cannabis seed options available through Growers Choice Seeds is sure to delight the people of Albany. Cannabis types like White Widow, Cheese, and CDB Blueberry are among the more than twenty strains that Growers Choice has engineered in its 20+ years in the business. Buyers can choose from lists of "regular," autoflowering, and medical strains.
Can I get cannabis seeds shipped to Albany, OR?
Unless you live at the top of a tree, it's no problem for Growers Choice Seeds to deliver to you in Albany. The company offers flat-rate shipping throughout the US with USPS.
What are Albany customers saying about Growers Choice cannabis seeds?
Don't shop for cannabis seeds anywhere else. Growers Choice is the best. The prices are competitive if not better than other companies, they actually do what they say their going to do, AND the seeds are great. Best cannabis seed shop, hands down.
Most Popular Cannabis Seeds