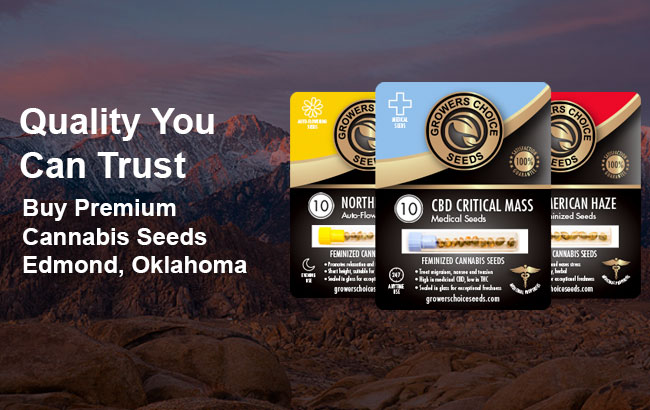 Buy cannabis seeds in Edmond
Edmond cannabis seeds are just a click away with Growers Choice. We have a selection of over 40 of the best cannabis seed strains in the world, backed by our expert team of horticultural and medical experts, who have over 20 years of industry research experienced. Our feminized seeds increase the likelihood of a high flowering harvest, and all of our seeds are hand-picked, inspected, and tested for quality before being shipped. With air-tight packaging and discreet delivery, we guarantee you'll have the best experience ordering from Growers Choice.
Is it legal to buy Edmond cannabis seeds?
Cannabis seeds are easy to order from Growers Choice and are legal to purchase and own all across North America. It is also currently legal for patients suffering from qualifying conditions to possess and use low-THC cannabidiol oil, or CBD oil to treat their medical conditions. The current legislature was first passed in 2015 and expanded in 2016, allowing adults and minors to use CBD oil with a recommendation from a doctor for seriously debilitating conditions. While these conditions are to be specified by the physician, they may include intractable nausea and vomiting, severe muscle spasms due to multiple sclerosis or paraplegia, or chronic wasting disease. The issue of fully legalizing medical marijuana will be voted on by Oklahomans in 2018 as part of the election. If passed, the cultivation, use, and possession of medical marijuana will become legal.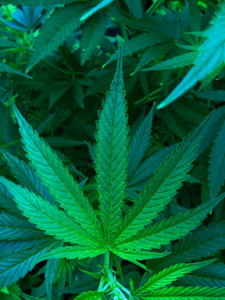 Best weed seeds for appetite stimulation
There many proven therapeutic benefits that can be experienced with the use of cannabis. Our high quality strains each offer a variety of medicinal qualities, and there are specific strains you should look to for instance with certain symptoms. One side effect that many people associate with the use of cannabis is increased appetite, often referred to as the 'munchies.' While some strains don't produce this effect, other strains are perfect for use in helping to stimulate the appetite in patients who may suffer from conditions that affect their ability to eat—such as those undergoing chemotherapy or suffering from eating disorders or chronic wasting disease. If you are seeking a medical treatment to assist in the stimulation of your appetite, we recommend trying the following strains:
Afghan Auto-Flowering
CBD Critical Mass
Cheese Auto-Flowering
Cannabis seeds for sale in Edmond
Edmond cannabis seeds can be purchased online on Growers Choice! We offer multiple payment options that are secure and safe, and you'll be able to track your order will help you make sure your cannabis seeds get to where they need to go! Our germination guarantee also promises that if less than 90% percent of your feminized cannabis seeds produce, then we'll replace the non-viable seeds without delay. At Growers Choice, we're dedicated to helping you live a happier, healthier life—so order with us today!
Happy customers in Edmond go for Growers Choice
Growers Choice has all of the strains I was looking for and I felt totally secure purchasing my seeds online. The seeds showed up just when they were promised and I found the vials perfect for storage. I'll definitely be recommending this site to anyone who will listen!
Most Popular Cannabis Seeds