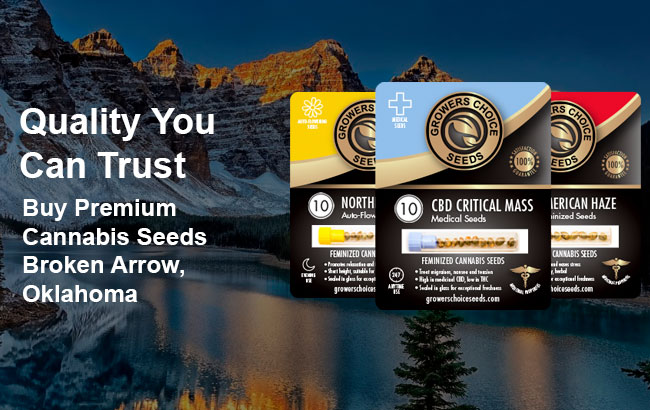 Where to buy cannabis seeds in Broken Arrow?
Broken Arrow, Oklahoma was named for a Creek community settled by Creek Indians who had been forced to relocate along the Trail of Tears. The residents of Broken Arrow spend most of their time outdoors, enjoying local parks like Ray Harral Nature Park and Jackson Park. The Rhema Bible Church is a big draw in Broken Arrow, along with the Military History Museum and the Persimmon Hollow 1800s village.
Is cannabis legal in Broken Arrow?
Cannabis use in Oklahoma is restricted to CBD specific strains. The state has also enacted tax stamp laws, meaning that you must purchase and affix state-issued tax stamps to all forms of contraband.
Can I get cannabis seeds in Broken Arrow?
Cannabis seeds are considered an adult novelty item, and so purchasing and possessing them will not get you into any hot water. When you purchase with a reputable online shop like Growers Choice Cannabis Seeds, you can rest easy that the seeds you are buying are the highest quality available. Our seeds are all hand-picked and inspected, before being carefully packaged and shipped to your doorstep.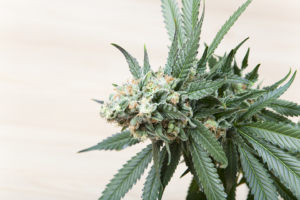 What are medical cannabis seeds?
Medical cannabis seeds are simply those that are higher in the cannabinoid cannabidiol, or CBD. Cannabidiol is a compound that occurs naturally in cannabis, and offers therapeutic effects. Physicians can prescribe medical cannabis for a range of conditions, including Lou Gehrig's disease, multiple sclerosis, and more
Can I use cannabis for anxious thoughts?
Recent medical study has shown the efficacy of cannabis in treating a wide range of conditions, of which depression and other mood disorders are numbered. Satvia-dominant cannabis seeds carry a high level of tetrahydrocannabinol, or THC, than their indica cousins. Though THC is usually associated with the psychoactive high, when used with care, these cannabis strains can provide a euphoric high that can counter-act feelings of stress and anxious thinking. Strains like Diesel and Super Silver Haze are both excellent examples of sativa-dominant strains that provide relief from worrying.
We invest in our customers as much as we invest in our seeds
Overall, I'm pretty happy with my experience with Growers Choice. They have a good selection, it's not too overwhelming, and the strains are all decent. I had no problem getting them here, or germinating them. What I like the most, they stand behind their product. When I had a complaint, they went above and beyond to help me out. That's just good customer service, and that's why I'm going to keep shopping with them.
Most Popular Cannabis Seeds