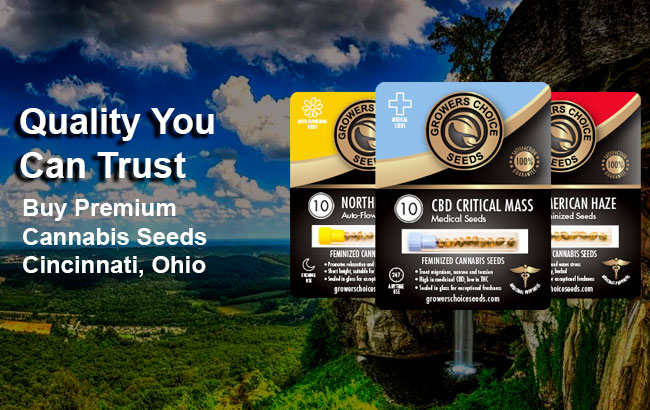 In Cincinnati, the cannabis scene is shaped by strict laws that permit medical marijuana, but prohibit recreational use and personal cultivation. However, we choose to look on the bright side. For local growers, online seed banks are a vital resource, offering quality products, exceptional customer service, discreet shipping, and specialized medical marijuana varieties. Cincinnati's cannabis community is in full swing, and we're excited to see where the city's cannabis industry heads in the future! 
Buying Weed Seeds and Medical and Recreational Marijuana Laws
Cincinnati's marijuana legislation offers hope to medicinal users, while simultaneously enforcing restrictions on recreational use and the cultivation of marijuana. Thankfully, small amounts of marijuana possession have been decriminalized, so cannabis cultivators and recreational consumers can rest assured that they will likely not end up in jail. For those looking to stealthily grow cannabis, we'll dive into some of the best avenues for buying pot seeds on the down low.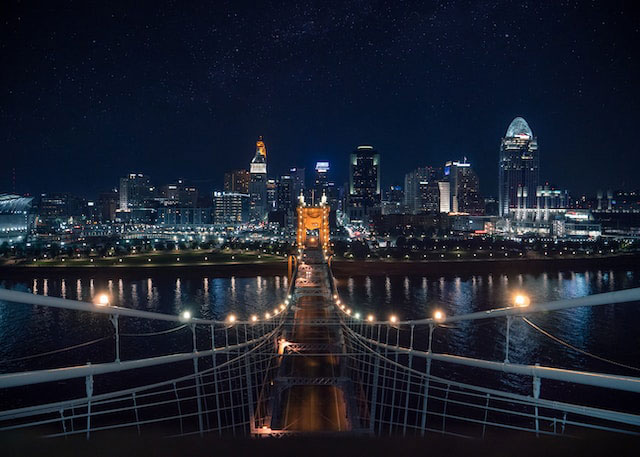 Medical and Recreational Marijuana Legislation in Cincinnati
While recreational use is still a no-go in Ohio, legal marijuana is an option for patients through the state's medical marijuana program. Patients who have qualifying medical conditions and have obtained a medical card are allowed to purchase marijuana products from local dispensaries. If you're a medical user, you're in luck! Accessing a medical card includes a relatively straightforward process through your healthcare provider. Currently, medical marijuana dispensaries are your one-stop shop for locally-sourced cannabis.
Growing your own cannabis plants is not yet legal in Cincinnati, but there's a light at the end of the tunnel, as legal marijuana is still being pushed for at the state level. For those of you who are still looking to do some stealthy gardening, online seed banks might be your best option. Although small amounts of marijuana have been decriminalized, there is still a small fine of $150 if caught cultivating the beautiful bud.
Where to Buy Quality Weed Seeds in Cincinnati
Since recreational use isn't legal, local options are a bit limited, if they exist at all. Reliable seed banks are an excellent choice for growers looking to cultivate inconspicuously, as these seed banks ship and package discreetly. They also come with a lot of perks, such as germination guarantees, exceptional customer service offerings, and a wide selection of strains to choose from. Just remember, growing at home might come with a fine, so tread carefully.
Types of Marijuana Seeds Available in Cincinnati
Although finding top-shelf seeds locally will be the chore of a lifetime, online seed banks offer high-quality marijuana seeds including feminized, regular, and auto-flowering marijuana seed strains.
Feminized Marijuana Seeds
Feminized seeds are those that have been bred to produce only female plants, ensuring growers do not waste time and resources on male plants that don't produce buds. This increases yields and makes them a good choice for beginners, due to their relative ease of cultivation compared to regular marijuana seeds. Some popular feminized strains include:
Regular Marijuana Seeds
Regular seeds are natural cannabis seeds that can be either male or female. They often produce robust plants and provide quality harvests, but require more effort in removing the male plants. If you're up for a bit of extra work, regular marijuana seeds might be your thing, especially if you plan on breeding.
Autoflower Marijuana Seeds
Autoflowering cannabis seeds are a crossbreed between indica and sativa plants with a dash of ruderalis. They automatically switch from the vegetative stage to the flowering stage based on their age, instead of flowering due to light schedules, making them the perfect cannabis seeds as recognized by many a cannabis enthusiast. Autoflower marijuana seeds are generally a perfect choice for newer growers since less monitoring is needed to ensure the health of the plants. Popular auto-flower marijuana seed strains include:
Devil's Crack: A hybrid with balanced THC, offering a relaxing effect.
Blackberry: An indica-dominant strain known for its sweet taste.
Fucking Incredible: A pure indica strain with a high THC content, known for its pain-relieving properties.
Reputable Seed Banks in Cincinnati
Although Cincinnati might not have brick-and-mortar seed banks, online seed banks are the next, if not primary, best option. Let's explore the world of digital bud bounty!
Online Seed Banks
We know the struggle–there are no local legal seed banks in Cincy, but thankfully, online seed banks are here to take Cincinnati's cannabis culture to the next level! Reputable seed banks have loyal customers, high delivery success rates, and a history of selling quality seeds. Some popular ones are Seedsman, Crop King Seeds, and Nirvana Seeds, each offering a diverse catalog and customer-focused services. Keep your eyes peeled for additional names like Growers Choice and Herbies Seeds–they're the cream of the crop.
Wide Range of Seeds Available
Seed Supreme offers a broad spectrum of seeds, including feminized, autoflowering, high-yielding, high-CBD, and high-THC varieties. Their comprehensive catalog provides seeds for both medicinal and recreational purposes. It's like a candy store for cannabis cultivators. Each type of seed has its own perks, catering to different tastes and needs. Whether you're aiming for a mind-bending high or a calming CBD experience, they've got you covered.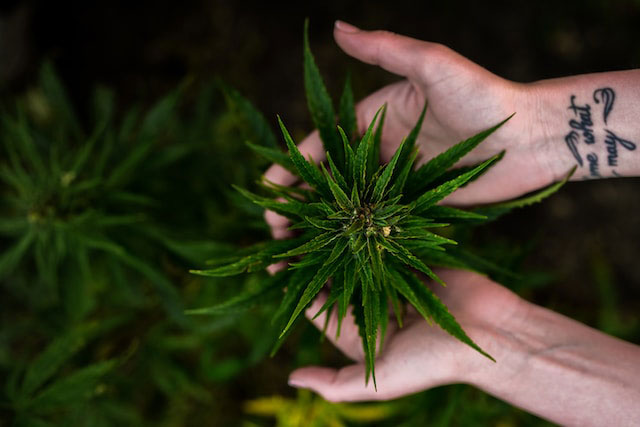 Benefits of Purchasing from Online Seed Banks in Cincinnati
There are many juicy advantages of shopping for cannabis seeds online! Let's dive in and explore the perks of getting your seeds delivered right to your doorstep.
Amazing Customer Service
Online seed banks aren't just about seeds–they're about cultivating knowledge too! The highly trained staff at dependable cannabis seed banks are there to help you succeed in your cannabis endeavors. They will answer any questions you have or refer you to outside sources for additional support. The customer service provided by reputable seed banks is like having your own personal ganga guru by your side. Growers Choice, Holi Moli Seeds, and Herbies Seeds are known for their attentive and knowledgeable staff, and we recommend you give them a try!
High-Quality Cannabis Seeds
High-quality marijuana seeds are characterized by genetic stability, killer germination rates, and THC/CBD content, each of which is an ingredient for the secret sauce of your next successful grow. Some popular top-shelf seed strains include Blue Dream, Sour Diesel, and OG Kush, known for their consistency, potency, and ease of cultivation from seed to harvest.
Medical Marijuana Seeds
Medical marijuana seeds often have high CBD and low THC levels, offering the benefits of CBD with little to no psychoactive effects. These powerhouses can work wonders when it comes to conditions like struggling to concentrate, feeling down in the dumps, insomnia, and chronic pain symptoms, among other medical conditions. Specific CBD-rich strains include Suzy Q CBD, Valentine X CBD, and Harle Tsu CBD, which are known for their therapeutic effects. These top-shelf seed strains will most likely be able to be found at local Cincinnati dispensaries, and if not you can always buy them online from a reliable seed bank like Growers Choice, so make sure you secure that medical marijuana card if you haven't already!
At Growers Choice, we are here to help
I'm already on my fifth order, I love the seeds from here. I can't wait to germinate and cultivate my very own natural medicine, to really round out my holistic lifestyle.
 Our Most Popular Cannabis Strains