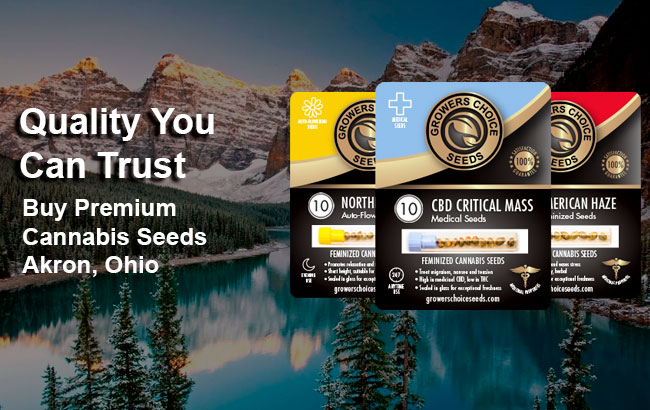 Over the years, there's been a push to legalize recreational cannabis in Akron, Ohio. While it hasn't happened yet, there's an upcoming vote in November that could make it legal. Meanwhile, medical marijuana has been legal throughout the state for the past few years.
As one of the largest cities in Ohio, Akron has gained the nickname of the "Rubber Capital of the World" thanks to its extensive production of rubber and tire. But, one thing thing the city isn't known for producing is marijuana. That's because recreational marijuana is illegal in the city and throughout the state. There have been multiple attempts to make recreational cannabis legal, but it still hasn't happened. Many are hopeful that an upcoming vote on a constitutional amendment can make the green stuff lawful in the state.
Meanwhile, a booming medical marijuana industry has taken hold in the city thanks to legal medical marijuana. It was a long journey, but medical marijuana patients couldn't be happier.
Another plus on the marijuana front is Ohio residents can legally purchase ungerminated marijuana seeds as long as they don't germinate and cultivate them.
With so much going on in the world of cannabis, it's important to understand marijuana legislation in Akron and how it could affect you. Let's take a look at a time in history when things looked a little different in Ohio!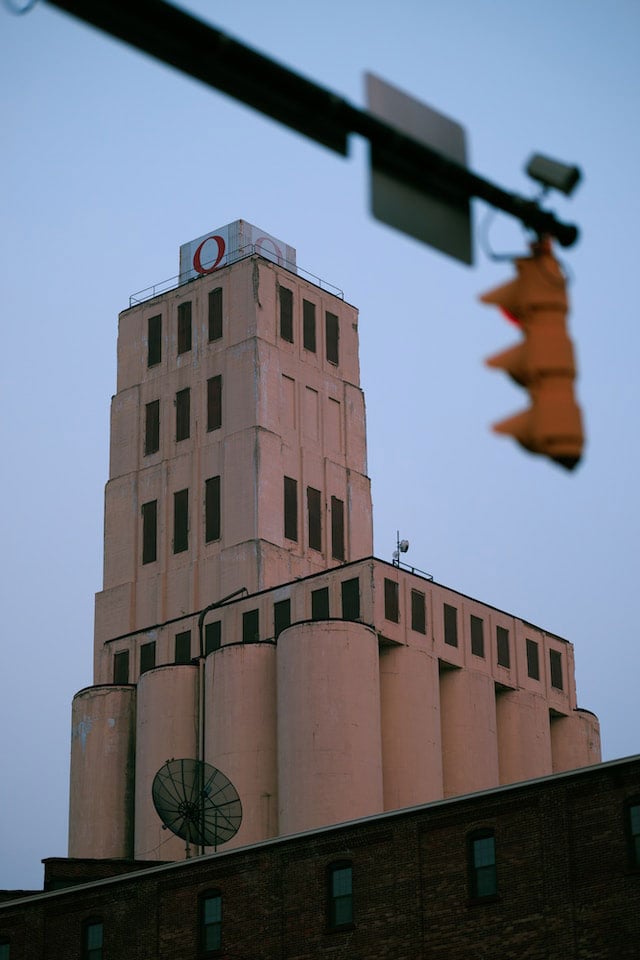 History of Cannabis in Akron
Starting in the 1930s, it became a trend in the United States to discourage marijuana consumption, so a wave of adult-use cannabis legislation took place across the country, including Ohio. However, the state started taking a deeper look into marijuana legislation, beginning in the 1970s. In 1975, the then-governor signed a law to decriminalize marijuana and was one of the first states to have leniency towards cannabis. Possessing up to 100 grams of recreational cannabis would no longer result in potential jail time in Akron and other Ohio cities.
In 2015, Ohio residents defeated a ballot measure that would have legalized recreational cannabis. The adult-use cannabis legislation would have made it legal for residents over the age of 21 to use and purchase cannabis. It also would have kick-started the cannabis industry by allowing commercial-level cultivation of recreational cannabis.
The fight for recreational marijuana was far from over. In 2021, a group called the Coalition to Regulate Marijuana Like Alcohol formed to get the issue back in front of voters. Through some legal wrangling and a collection of hundreds of thousands of signatures from cannabis enthusiasts, recreational marijuana was once again ready for the masses to vote on. Now, it will appear on the November 2023 ballot. The issue is in the hands of voters!
Current Marijuana Legislation
Although Ohio is pushing forward and trying to revise current adult-use cannabis legislation, the fact remains that recreational weed is illegal and you can face serious consequences. The list of penalties associated with weed possession and cultivation can be quite harsh in some cases. For example, possessing between 100 and 200 grams can get you up to 30 days of potential jail time. If law enforcement catches you with more than 40,000 grams, you could face eight years behind bars and a maximum fine of up to $15,000. The list of penalties associated with cultivation is the same as for possession.
Non-licensed dealers are not immune from punishment since there is a list of penalties associated with selling medical marijuana without a license. They can face potential jail time and pay hefty fines. That's because medical marijuana patients are only allowed to purchase from medical marijuana dispensaries and nowhere else.
Benefits of Cannabis for Medical Conditions
Physicians prescribe medicinal weed for a wide range of medical conditions, including both physical and mental. Due to the analgesic properties of the marijuana plant, powerful cannabis is known to relieve various aches and pains. Cannabis has long been used to improve symptoms like loss of appetite, nausea, insomnia, and more.
Patients suffering from various mood disorders are often prescribed medical cannabis as well. With a medical marijuana card in Akron, medical marijuana patients can find their way on a healthier journey!
Obtaining a Medical Marijuana Card in Akron
Before a patient can get marijuana, they must first see a physician to be diagnosed with one of more than 20 qualifying conditions. From there, they will apply for a medical marijuana card. Then, they will be able to visit their closest dispensary to get their hands on some premium marijuana. Patients can choose from topical products, seed strain flowers, edibles, extracts, tinctures, and oils with their valid medical card.
Types of Cannabis Seeds
There is a wide variety of marijuana seed strains to choose from people who are interested in growing cannabis plants in places where it's legal. Since there are so many seeds for sale, it might be tough to wade through all the choices. That's why it's crucial for you to know about some of the most popular premium cannabis seeds. These include feminized, regular, and autoflowering cannabis seeds.
Feminized Seeds
If you're interested in quality marijuana seeds that only produce female plants, then you need to start with feminized seeds. These seeds produce female plants that flower high-quality bud that is rich in THC. Smokers can enjoy these smokable buds without male plants growing. As a result, there is no chance of cross-pollination.
Regular Seeds
Growers who are in the market for seeds that yield both male and female plants can turn to regular seeds. With both genders present, growers can breed them to come up with novel strains. Additionally, their plants are more capable of surviving in drought-like conditions and various climate fluctuations. These types of marijuana seeds are ideal for an outdoor marijuana crop. You can also enjoy the fact that these are the perfect choice when looking for pest and disease-resistant weed seeds.
Autoflowering Feminized Seeds
Autoflower cannabis seeds are one of the easiest types of seeds to grow and maintain. That's because they aren't photoperiods and don't need a particular lighting cycle. You can plant them and not have to worry about how many hours of light or dark must be maintained. Autoflowers can automatically go from the vegetative to the flowering stage, and tend to have a shorter flowering time of 7-9 weeks.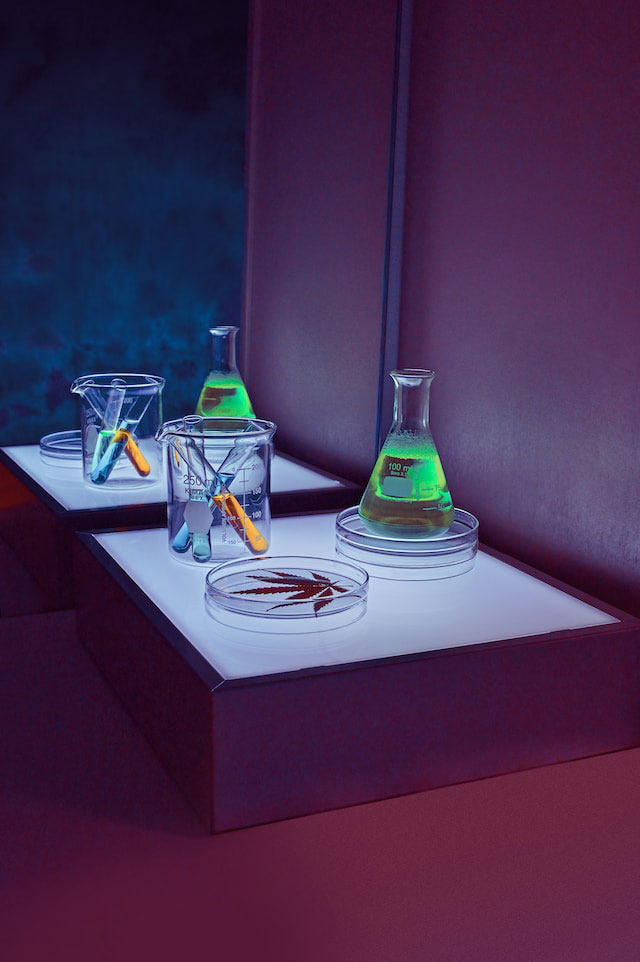 Experienced and Beginner Cultivators
Growers of all skill levels have thousands of seed strains to choose from, so it's not always easy to choose the right one. Many novice growers prefer autoflower cannabis seeds and feminized seeds since they require less work. On the other hand, experienced cultivators feel comfortable with any high-quality pot seeds, including regular seeds.
With research and patience, you can find the perfect cannabis seeds to grow your cannabis crop. You can ask other seasoned growers you might know. Also, you can check out resources on the internet to learn more about your specific strain. When you purchase from a reputable seed bank, you can seek out the customer support team for more specific information and guidance.
Choosing a Reputable Seed Bank
Have you looked at dozens of seed banks and are still not sure if the one you're leaning toward is a reputable seed bank? While it's a great idea to peruse their website to check them out, you can always go a step further. Do a bit of a deep dive into their site to see what they are really offering. Do they provide detailed information about their seeds for sale? Is it easy to navigate and professional-looking? Do they have honest customer reviews from esteemed customers? If you see all of this, plus affordable prices and the ability to reach out to a customer support team, congratulations, you've come across one of the dependable marijuana seed banks like Growers Choice!
Growers Choice is a leader in the industry thanks to our commitment to our customers by offering thousands of seed strains at affordable prices. We offer a germination guarantee to ensure your cannabis crop grows to its fullest potential. What's better than that? Check out Growers Choice website today to see why we're a real titan in the cannabis industry!
Three Cannabis Strains to Grow in Akron
Jack Herer Feminized – a sativa-dominant hybrid that's a favorite for those looking for stress relief and a moderate THC level to leave smokers feeling euphoric, blissful, and energized
Bruce Banner Feminized – strong, potent sativa-dominant hybrid boasting a whopping 25% THC level to leave you feeling happy, relaxed, and at ease
Amnesia Feminized Seeds – a versatile sativa-dominant hybrid with high potency that increases creativity and awareness, while providing feelings of euphoria
No regrets when you shop with Growers Choice
Ordering online for cannabis seeds is like a crapshoot. You never really know if you can trust the guy on the other end. I haven't had any problems with Growers Choice. I got some AK and OG Kush seeds, they were here fast and they all germinated. I like their selection. It isn't as comprehensive as some places but I feel like it means they know their stuff, and they aren't gonna compromise. Buy your seeds here, you won't regret it.
 Our Most Popular Cannabis Strains