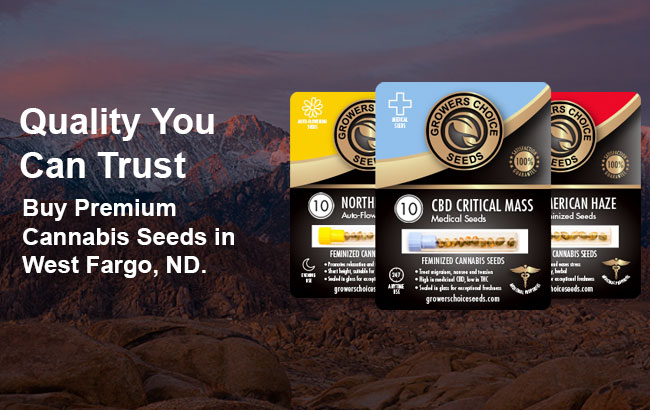 Buy cannabis seeds in West Fargo
West Fargo cannabis seeds can be ordered in a matter of minutes when you purchase them from Growers Choice. We offer easy and secure payment options like Visa, MasterCard, and Bitcoin, and flat-rate shipping rates for all orders in the U.S. Additionally, our U.S. customers are able to track their orders as they are discreetly delivered right to your door. Our team of medical and horticultural experts have over 20 years of industry research experience and are dedicated to helping people achieve happiness and health with the benefits of green medicine.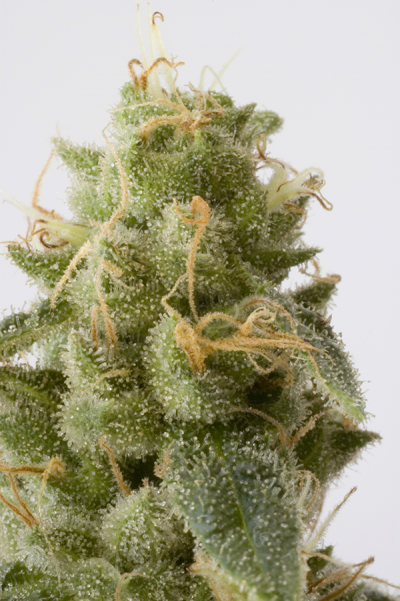 Are West Fargo cannabis seeds safe?
Yes, cannabis seeds are safe! Not only is cannabis safe, it also has many therapeutic benefits that help patients manage a variety of medical symptoms and conditions. We are proud to offer a premium selection of over 40 of the best cannabis seed strains so there is something for everyone. There are a number of factors that can affect the experience of a patient when using cannabis, including whether the strain is indica-dominant or sativa-dominant, or a hybrid, and what the levels of CBD and THC are in the strain. This is why we always recommend that patients do their research to find the right strain for them, and to always start off with small doses when trying a new strain.
Is it legal to buy weed seeds in West Fargo?
Yes, weed seeds are legal to buy in West Fargo and in all of North America due to their classification as adult novelty items. Additionally, the voters of North Dakota voted in favor of a medical marijuana program in 2016, and the program is expected to be operational by summer 2018. Under these marijuana laws, patients with qualifying conditions will be able to receive an identification card and certificate of recommendation that they may obtain through their physician. Qualifying conditions include, but are not limited to:
ALS
Cachexia
Cancer
Epilepsy
Fibromyalgia
HIV/AIDS
PTSD
Seizures
Severe debilitating pain
Cannabis seeds for sale in West Fargo
Your West Fargo cannabis seeds are waiting for you at Growers Choice. Simply choose from our feminized, auto-flowering, medical, and kush cannabis seeds, select how many seeds you'd like, and wait for your premium seeds to be discreetly delivered to your door. All of our seeds are hand-picked, inspected, and tested before being packaged in airtight, medical-grade glass vials that not only keep your seeds safe and fresh, but also doubles as storage for as long as you need. Visit Growers Choice today and start your journey toward a happier, healthier life with green medicine.
West Fargo loves Growers Choice
I love Growers Choice! They were so helpful in getting me the seeds that were right for me—their team is so knowledgeable and their seeds are the best out there. They have a great selection and everything is so reasonably priced. I recommend this site to everyone now, and I'll definitely keep ordering from Growers Choice!
Most Popular Cannabis Seeds