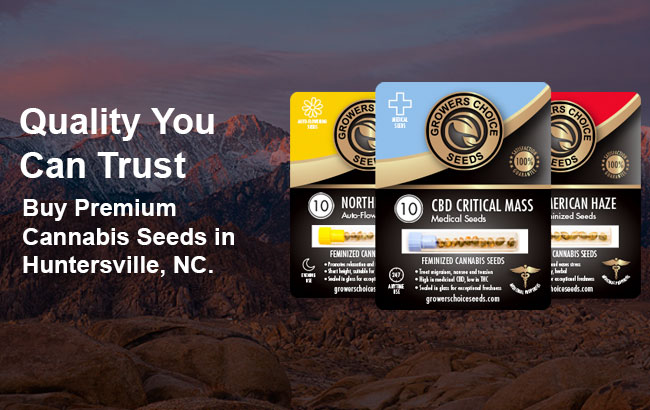 Buy cannabis seeds in Huntersville
You can buy Huntersville cannabis seeds in just a few minutes! Growers Choice has an online selection of over 50 of the world's best cannabis seed strains that can be purchased easily with safe and secure payment options such as Visa, MasterCard, and Bitcoin. All of our feminized cannabis seeds are hand-picked, inspected, and tested by our team of medical and horticultural experts to ensure both quality and freshness. Once they've passed muster, our seeds are then packaged in air-tight, medical-grade glass vials that not only seal in freshness during delivery, but also double as great storage if you need to hold onto your seeds for some time.
Are Huntersville cannabis seeds legal?
Yes, cannabis seeds are legal in Huntersville and all across the United States. In North America, cannabis seeds are considered an adult novelty item, meaning they're legal to buy and possess. Additionally, North Carolina lawmakers are doing their best to start a compassionate medical marijuana program. Earlier this year, lawmakers filed a bill that would allow patients to use low-THC, high-CBD extracts to treat a number of qualifying conditions. Under this laws, patients would need a physician's recommendation and an identification card that they would receive from the Department of Health and Human Services.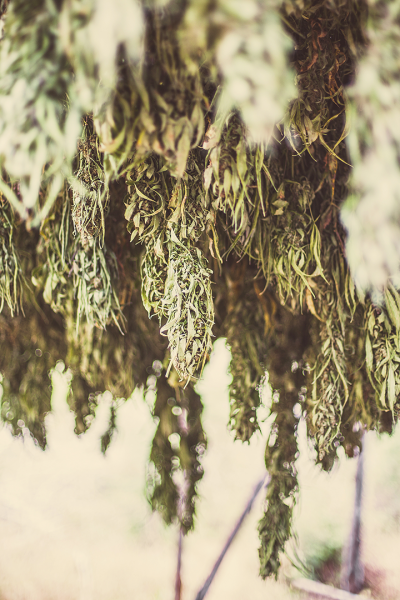 Best weed seeds for mental clarity
Cannabis can not only help treat a number of physical ailments such as chronic and acute pain and seizures, but it can also help with a number of mental ailments and mood management. Researchers believe that the element in cannabis that provides the therapeutic qualities is the compound known as cannabinoids. Two of the most well-known and well-researched cannabinoids are THC and CBD, and they each affect the body in different ways. THC, which provides the psychoactive effect that cannabis is most well-known for, tends to provide users with a sense of euphoria, while CBD doesn't cause any psychoactive effects and binds to different receptors in the body than THC.
If you're looking for cannabis seeds to help achieve mental clarity, we recommend considering one of the following cannabis seed strains:
Cannabis seeds for sale in Huntersville
Growers Choice has the best high-quality Huntersville cannabis seeds available online. We're dedicated to providing our customers with the best customer service experience possible, which means every order to the U.S. comes with flat-rate shipping and the ability to track the shipment. Additionally, our team of customer service representatives are available to answer any questions or concerns our customers may have about our seeds in general or their order specifically. There's no reason to delay ordering from Growers Choice today!
Growers Choice is the best choice for Huntersville customers
Growers Choice seeds are the best! The website is so helpful and informative, and they have all the greatest strains you could choose from. These seeds clearly have superior genetics, and it's obvious this company actually cares about their product and their customers. Keep up the good work!
Most Popular Cannabis Seeds