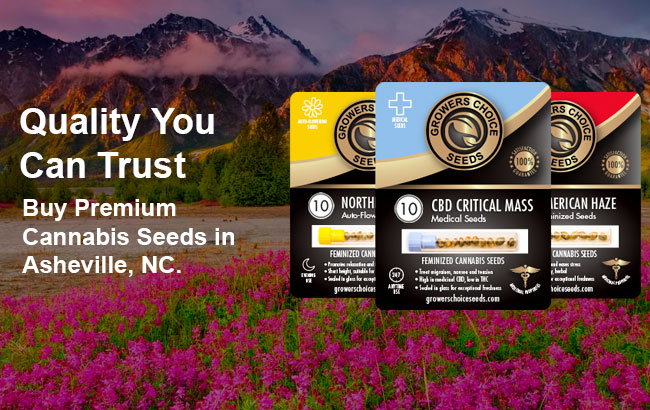 Buy cannabis seeds in Asheville
If you didn't believe us before, this might help convince you: CBD is an analgesic, anti-inflammatory, antioxidant, anticonvulsant, and antiemetic – how can one chemical compound do all that? Simple. CBD (and THC) mimic our already existing neurotransmitters and react with the body's endocannabinoid system to produce exaggerated and life-altering effects. Neat!
Are weed seeds legal in Asheville?
The Governor of North Carolina signed the state's medical cannabis bill into law in 2014, though it is CBD-specific, meaning patients of Asheville can only use high-CBD, low-THC cannabis seed strains to treat intractable epilepsy, or seizure disorders that have been resistant to treatment up until this point.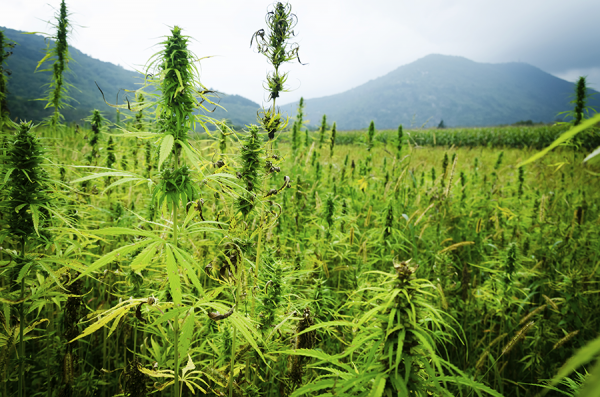 Marijuana seeds for sale in Asheville
When cannabis seeds aren't germinated, they're considered collector's items, and legal to purchase and own in North Carolina. You can find the best Asheville cannabis seeds, high in either THC or CBD, on the Growers Choice Cannabis Seeds website. Shopping online for your beans is a breeze when you shop with us. Simply place your order (may we suggest CBD Blueberry or Tangerine Dream?) and your seeds will arrive within days, perfectly packaged and fresh as they day they were picked.
Why is cannabis so potent today?
People often wonder if the cannabis being used today is more potent than that of decades ago, but unlike synthetic drugs, which can be manipulated and "enhanced", cannabis strains remain relatively true to form as time passes. There is a prevalence of strains that have higher levels of THC than were seen back in the 1960s and 70s, however, and this can be attributed to modern growing techniques, and supply and demand. Over time, habitual cannabis users can develop a tolerance to the plant, and will need higher THC strains to get the results they're looking for. Additionally, the more THC, the more growers can ask for their super-charged ganja. On the flip side, as the medical community becomes more and more invested in the promise of cannabis as a therapeutic alternative, it's natural that we'll see more cannabis strains that are high CBD with little to no THC, because these strains are excellent in clinical situations, and have no uncomfortable side effects. Purchase top notch Asheville cannabis strains online from Growers Choice Cannabis Seeds.
What is CBD?
Though there are dozens of cannabinoids that occur naturally in cannabis, the two most often studied are THC and CBD. Kids and concert goers love THC because it provides a euphoric high that makes everything seem better. Doctors and patients tend to prefer CBD, however, because it provides powerful relief without the hallucinogenic trip.
Happy customers in Asheville, NC
Growers Choice has a nice selection of seeds, and I think the prices are affordable. The service is very flexible, I found them to be accommodating to my requests. I suggest this company to anyone.
Most Popular Cannabis Seeds