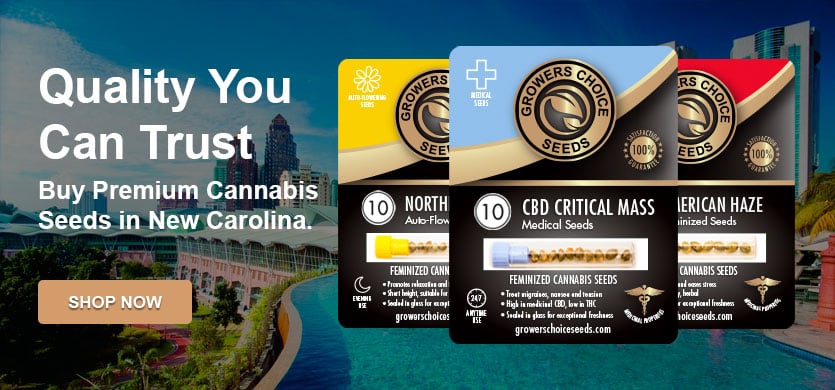 This comprehensive guide explores the scientific roots of cannabis seeds, the various types, and the unique benefits that cannabis seeds bring to the growers of the Tar Heel State.
From the natural charm of regular seeds to the precision of feminized seeds, and the quick reward of auto-flowering seeds, we'll delve into everything you need to know. We'll also guide you on where to buy quality seeds, the laws, and the factors that contribute to a successful cultivation experience.
What are Cannabis Seeds?
Scientifically speaking, marijuana seeds are the reproductive components of the cannabis sativa plant. They're packed with all the genetic information needed to grow into a full-fledged weed plant, containing a perfect blend of chromosomes from both parent weed plants. The genes are the components that determine each strain's composition, including the aesthetic of the plant, its buds, THC and CBD content, its effects, and its taste and flavor profiles, among other characteristics. The seeds' genetics also determine what each strain needs for optimal cultivation. It's an amazing beginning, and the science behind it is truly fascinating! But we'll spare you all and not get too nerdy at this point.
The Benefits of Growing Cannabis in North Carolina
Sprawling college communities, a thriving cannabis population, and the promise of substantial revenue generation make North Carolina a potential hotbed for advanced and novice growers wanting to make a splash in the cannabis industry. College towns provide a vibrant culture and eager audience for cannabis products, making it a promising market, budding with potential buyers. Access to high-quality seeds through recommended online seed banks is a huge perk of this digital age, as growers in North Carolina can choose seeds that will flourish in the local climate. Discreet shipping and delivery services are also a pro since North Carolina's legal landscape is relatively unhospitable. As the cannabis landscape evolves, North Carolina stands poised to become a prime destination for both growers and enthusiasts alike… but mind the police!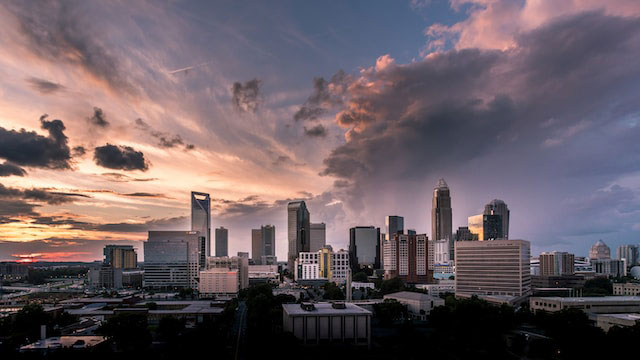 Different Types of Cannabis Seeds We Ship to North Carolina
Navigating the sea of cannabis seeds can be complex, but not to worry! This section explores the various types of seeds available and their specific characteristics, focusing on how they suit the growing environment of North Carolina.
Regular Cannabis Seeds
Regular marijuana seeds are the embodiment of nature's diversity. They come from the natural propagation process, where male and female plants coexist and the chance of producing either gender is 50/50. The beauty of regular seeds lies in their unsexed nature, allowing them to carry the full genetic potential of the plant. But are they the right choice for North Carolina growers? The versatility that regular cannabis seeds offer in breeding and cultivation is a clear advantage. However, the drawback is the need to remove male plants to optimize space and prevent unwanted pollination. It's a give-and-take relationship that experienced growers know how to navigate.
Feminized Marijuana Seeds
Feminized seeds are meticulously crafted to contain only female genetics, ensuring bountiful bud production without the hassle of having to weed out male plants. This makes them an excellent choice for North Carolina growers seeking efficiency and productivity. The growing process takes a bit of time to get right because it includes multiple factors, such as adequate storage, a nurturing environment, and proper light, water, temperature, humidity, and nutrient-rich soil. With the right care, feminized seeds can blossom into thriving, resinous plants that promise a rewarding harvest.
Auto-Flowering Seeds
Auto-flowering strains flower automatically, hence the name, and are not at the mercy of regimented light cycles. For North Carolina growers, these seeds bring a range of benefits to the table. From their shorter flowering time to their compact size, auto-flowering seeds are small but mighty, sprinting to the finish line and leaving you with high-quality results. They're a fantastic choice for those seeking a quick turnaround and a steady supply of resin-rich buds. They are also an ideal choice for beginner growers, as they are easier to cultivate than the other seed types.
Where to Buy Quality Cannabis Seeds in North Carolina?
After you've made careful consideration of the available seeds and have chosen the type you'd like to cultivate, you'll want to start exploring the avenues through which you can acquire these seeds. We'll take into account the legal status of cannabis cultivation and consumption, as having an understanding of the cannabis laws could save you a world of financial aches.
Marijuana Laws in North Carolina
While the state holds the promise of becoming a cannabis hub, it's important to note that using or growing marijuana remains illegal unless you possess a valid medical marijuana card. It is possible to qualify as a medical user if you're apt to jump through a few hoops. Possession of marijuana can land you a small to large fine, as well as jail time, depending on the amount of cannabis you are found with. It's definitely no joke! Even so, the cannabis community charges forward, seemingly unwavering when faced with grave threats, and we salute them!
Where to Buy Quality Cannabis Seeds in North Carolina? After you've made careful consideration of the available seeds and have chosen the type you'd like to cultivate, you'll want to start exploring the avenues through which you can acquire these seeds. We'll take into account the legal status of cannabis cultivation and consumption, as having an understanding of the cannabis laws could save you a world of financial aches.
Are There Any Online Seed Banks in North Carolina?
The benefits of purchasing female seeds online are a potpourri of convenience, security, and variety. Online seed banks offer a wide selection of strains, discreet shipping options, and the comfort of shopping from your very own couch while scrolling through Netflix. Sounds divine, right? Reputable online seed banks like United Cannabis Seeds, Herbies Seeds, Growers Choice, and Pacific Seed Bank are beacons of hope for aspiring growers, as they ensure high-quality products, hush-hush delivery, and customer satisfaction. As you begin shopping around, remember to consider factors like strain variety, potency, and genetics to find the female seeds that align perfectly with your goals.
Local Stores in Chapel Hill & Beyond
While North Carolina might not have local legal seed banks due to the current regulations, there are still options for those seeking cannabis-related products for medical conditions. Local medical cannabis stores in areas like Chapel Hill offer a range of items to cater to the needs of medical users. However, for those looking to purchase seeds, trusted online seed banks come to the rescue, ensuring a safe and reliable source that will make all of your marijuana dreams come true.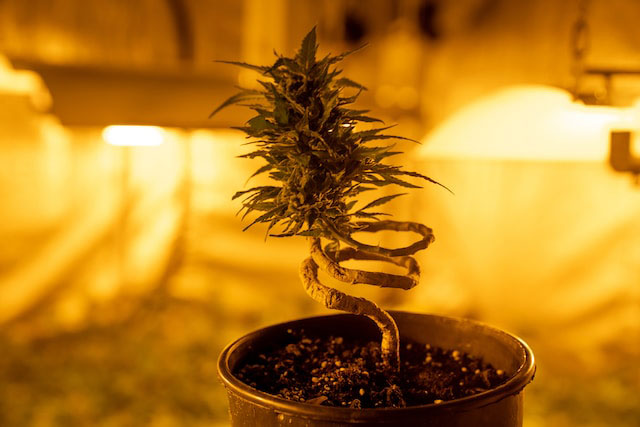 Factors to Consider When Shopping for Cannabis Seeds
If you've decided to take the leap and start your cultivation excursion, you'll want to ensure that you're purchasing the finest seeds on the market. Let's take a moment to delve into the key factors that can make or break your growing experience.
Quality and Potency of Plants
The quality and potency of your cannabis plants are influenced by a smorgasbord of factors. Factors like soil texture, composition, sunlight exposure, water reception, and nutrient content contribute to the quality, yield, and potency of your plants. Choosing the right soil ingredients and maintaining proper pH levels can make all the difference in cultivating plants that burst with vitality.
Variety of Products Available
In the ever-expanding world of cannabis, there's more than just buds to explore. CBD and hemp products have risen to the top, in accordance with the regulations of the Federal Food and Drug Administration. However, there are restrictions on integrating CBD into foods and making medical claims on CBD products. Hemp and CBD products come in various forms, from oils to tinctures, topicals, and capsules, giving consumers a wide range of options to enjoy the benefits of CBD and hemp. These could be an excellent option for those looking for health and wellness benefits, also containing medicinal properties.
Cerebral Effects
Different strains offer unique effects, depending on the CBD and THC levels. Indica strains offer relaxation and soothing relief, while sativa strains provide an uplifting and invigorating experience. The unique qualities and medical benefits of each strain cater to a spectrum of needs. But let's not overlook hybrid strains, which combine the best of both worlds. Specific strains, like the calming True OG or the invigorating Platinum Wreck, have gained popularity for their hybrid properties, offering a range of benefits from relaxing to euphoric effects. North Carolina growers have taken a liking to strains such as Blue Dream and Afghan Kush, due to their suitability for the North Carolina climate.
Experienced Growers and Optimal Conditions
As the saying goes, experience is the best teacher, and in the realm of cannabis cultivation, experienced growers are the masters. In North Carolina's subtropical highland climate, these seasoned individuals play a pivotal role in adapting to the unique conditions. The need for carbon filters due to regulations and the careful navigation of the vegetative phase showcases the intricacies of cannabis cultivation in this region. Providing optimal conditions isn't just a luxury; it's a strategic move that produces higher yields and potency while maintaining an incognito growth process. This isn't to say that aspiring growers shouldn't dive in! We recommend finding an experienced grower who you can glean from until you're ready to emerge on your own!
Most Popular Cannabis Seeds