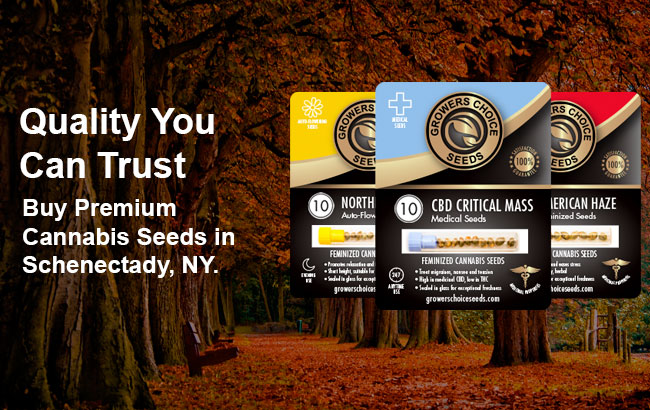 Can I use weed seeds in Schenectady?
The state of New York only just put their medical cannabis laws into effect, though the bill to legalize the use of New York medical cannabis was passed in 2014. The rules around marijuana use in Schenectady remain pretty strict, and so far, patients participating in the medical cannabis program are permitted access to pot in order to treat a small number of conditions including ALS, Huntington's disease, and spinal cord damage.
Cannabis seeds for sale in Schenectady
Only non-smokable preparations of cannabis are allowed in New York, and this includes products such as lotions, ointments, and transdermal patches, as well as solid and semi-solid products like chewable and effervescent tablets and lozenges.
While New Yorkers are waiting for the laws to ease up a bit, cannabis collectors can still get their fix by purchasing Schenectady cannabis seeds online. Since weed seeds are considered an adult novelty item when they aren't germinated, you're free to buy and own them. Make Growers Choice Cannabis Seeds your first and last stop for New York medical cannabis seeds. We've got everything you need, but you might want to try out one of our medical strains, like CBD Blueberry, a shop favorite. Concerned shoppers can talk to customer service if they're worried about seeds being confiscated by customs, but in most cases, your precious purchase will be sealed in a glass vial to ensure freshness on delivery, and shipped straight to your Schenectady home address.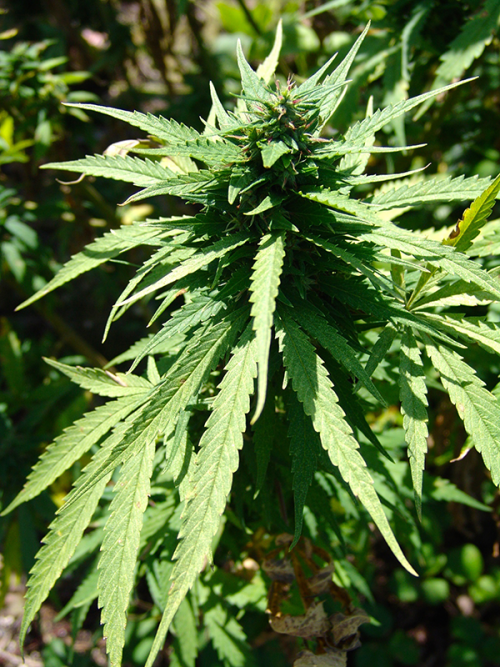 Are cannabis topicals safe?
Though you can get your hands on topicals that contain both CBD (the most often prescribed cannabinoid in medical situations) and THC (the psychoactive cannabinoid), you won't get the kind of buzz you'd experience from smoking a joint or snacking on a pot brownie. Topical pot preparations are usually quite low in THC or CBD, (significantly more so than smoked or edible preparations), but they also have insignificant systemic absorption, meaning the cannabinoids are not absorbed well into the bloodstream, where they need to go to get to the endocannabinoid system receptors that would cause those euphoric, trippy feelings. Though some people do report feeling more relaxed when using cannabis topicals, this may have more to do with the experience of pain relief than anything else.
Schenectady gardeners know you can't do better than Growers Choice
There are lots of seed shops on the internet today, and so many just trying to take advantage of you. But Growers Choice isn't like that, this is a very transparent company. I've placed a handful of orders to New York and they've all arrived on time and in great shape. I highly recommend anyone shop here
 Our Most Popular Cannabis Strains