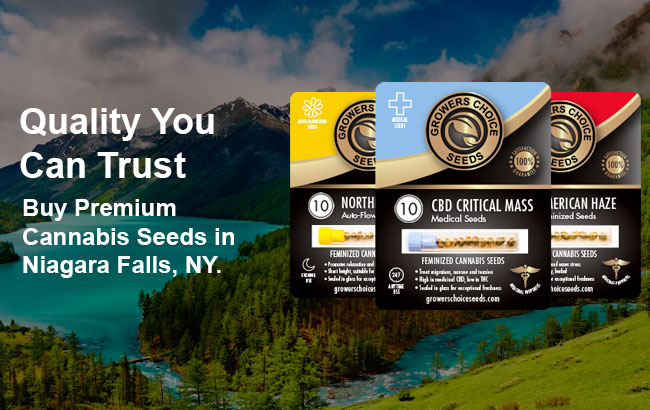 Buy cannabis seeds in Niagara Falls
There's no doubt about it—finding cannabis seeds in Niagara Falls can be difficult, let alone quality cannabis seeds. Look no further, because Growers Choice makes it easy to purchase Niagara Falls cannabis seeds from the comfort of your home. Not only can you choose from over 40 different strains, including Kush and high-CBD varieties, but you can also order in bulk to receive our wholesale cannabis seed discounts. Don't wait any longer, get your premium cannabis seeds delivered to you from Growers Choice!
Can you legally buy Niagara Falls cannabis seeds?
You can rest assured that cannabis seeds are legal to buy and own in Niagara Falls. As well, you can legally use medicinal cannabis if you have a prescription. Talk to your doctor about whether medical marijuana might be right for you. Under current New York laws, you may be eligible if you experience pain, PTSD, HIV/AIDS, and many other medical conditions. These laws allow you to use cannabis to reduce the symptoms of these conditions and carry a small amount of cannabis with you for treatment.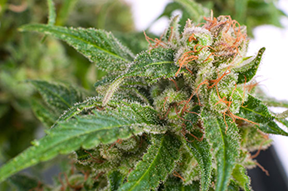 Cannabis seeds for sale in Niagara Falls
We pride ourselves in having the highest quality cannabis seeds on the market. Our premium seeds are tested to ensure freshness, and are always handpicked and sealed in glass vials. Each strain we offer has a number of health benefits. You can find extensive information for each variety on their product pages, so you can be sure to get the ones that work best for you. As well, we accept Visa, Debit, Mastercard, and Bitcoin, so you can easily order from our website no matter what your payment method.
Auto-flowering weed seeds
It may be hard to keep up with the different types of cannabis seeds all there, which can be overwhelming when you're new to the world of cannabis. Auto-flowering seeds are perfect for everyone, whether you're new to growing or have been growing for a while. These simply mean that they don't need as much attention and usually have a short growing time than other cannabis plants. If you're thinking about getting auto-flowering cannabis seeds, you can find several options from our site.
Some of our favorites include:
If you've been thinking about ordering cannabis seeds, consider ordering one of our many auto-flowering varieties. We also carry medical cannabis seeds and kush, all of which are feminized. That means that you don't have to worry about picking out male plants. If you're having trouble choosing, call in to ask one of our customer service reps for help.
Already ordering again
I've ordered from several other companies before and have never been completely satisfied. I was weary from ordering from another online company, but I'm so glad I did. The seeds are excellent quality, and I'm highly impressed by the professionalism overall.
Most Popular Cannabis Seeds