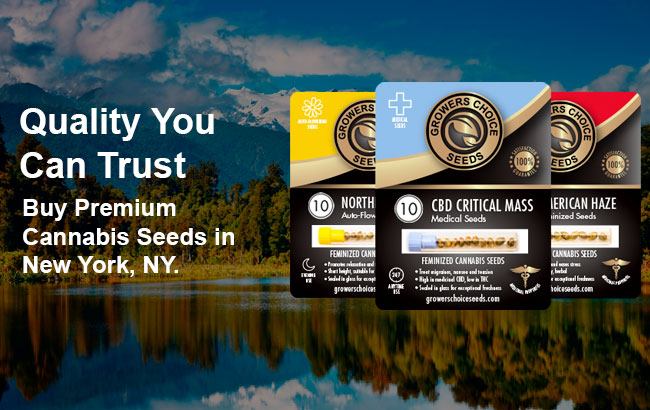 Where to buy cheap cannabis seeds in New York?
Is there anything more instantly recognizable than the New York City skyline? The iconic Empire State Building and Lady Liberty, herself. The bright lights of Time Square at night, and the vast green expanse of Central Park. What to do in New York, New York? What not to do, is a better question. Residents are always bustling about, but if you find you have some downtime, why not order collectible New York cannabis seeds from Growers Choice?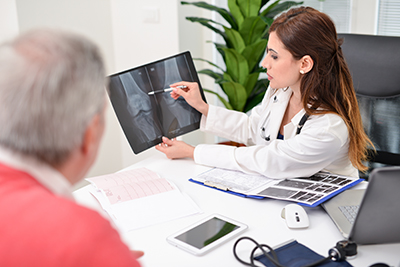 Buy cannabis seeds online in New York
We're so pleased to sell our seeds in select stores across the country, but if you can't find a store near you, or need a specific strain, ordering online is always your best bet. It couldn't be easier to buy feminized cannabis seeds here; simply make your selection and place your order through our online store, and we're always happy to answer any questions or concerns you might have about the process. Seriously, all it takes is five minutes to place your order online. We accept numerous types of payment for your convenience. Growers Choice makes it easier than ever to buy cannabis seeds online in mere minutes.
Is cannabis legal in New York?
In New York, cannabis use is restricted to those individuals with qualifying conditions, who have been approved for a medical cannabis license. You are allowed to have a 30-day supply, although only non-smokable preparations including:
liquids
oils for vaporization
oils for use with an inhaler
pills or capsules for oral ingestion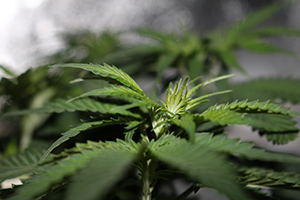 Cannabis Legality in 2018, New York
The Governor of New York has called cannabis a "gateway drug", but he has still set forth plans for a study of the plant, which he claims will help the New York government make informed decisions on legalization. Two neighboring states, Massachusetts and New Jersey, are ahead of NY with the former already having legalized cannabis and the latter considering it (apparently more seriously). The mayor of New York City and his wife have both supported possible legalization, with the mayor's wife saying people should not "be penalized and punished for using" cannabis. We wholeheartedly agree!
A recent report from the Department of Health in New York (written in July 2018) cited the organization's new stance of supporting legalization in the state! Among the reasons cited for the new backing are increased control over licensing and increased tax revenues (up to $670 million in the first year), the evidence in other states that marijuana legalization does not lead to rises in use; and the potential for cannabis reduce opioid overdoses. Could New York be the tenth state to legalize cannabis?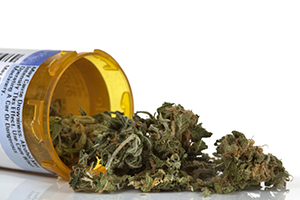 Can I ship cannabis seeds to New York?
New York cannabis seeds are considered an adult novelty item, and therefore are safe to purchase and own when you reside in New York City. Easily shop premium quality cannabis seeds on our website, Growers Choice Cannabis Seeds. We carry a variety of tried and tested cannabis seeds, all hand-picked and inspected to ensure they are the best possible quality available. We ship worldwide, and your seeds will be delivered to your door within days of placing your purchase.
Buy Maui Wowie Cannabis Seeds in New York
A front-runner of the cannabis community, Maui Wowie marijuana's reputation precedes it, boasting 20% THC and a fruity high that clearly proves its mettle. Maui Wowie marijuana has become well known for delivering a head-clearing focus, energy, and day-changing happiness that can have you smiling for hours. On a puff of citrus and earth, Maui Wowie will soothe tight and tense muscles, relieve pain, and calm an anxious and stressed mind. Equally impressive in the garden, Maui Wowie marijuana seeds are popular among growers as the strain can easily resist the pests and diseases that commonly plague ganja growers. Maui Wowie will take about 9 weeks to finish flowering, and the Sativa-leaning strain will yield around 14 to 16 ounces of fragrant bud that will become a prize in your collection.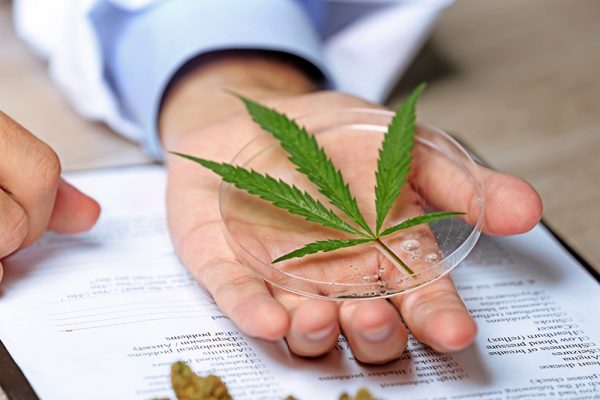 Pet Cannabis Access in New York
People living in New York can currently qualify for a medical cannabis card if they have been diagnosed with PTSD, chronic pain, and a few other diseases and disorders. Maybe coming soon? Cannabis for pets! The state is contemplating expanding medical marijuana laws to legally include pet treatment, finally allowing veterinarians to prescribe CBD to our precious furbabies. Apparently, vets are finding themselves rather limited in prescription possibilities because opioids prescribed to the animals can sometimes be misused, when humans addicted to the painkillers use them instead. Pet owners who have treated their animals with CBD have found that cannabinoids can be useful in treating symptoms like anxious thoughts, seizures, and pain.
Make New York City Cannabis Seeds Last
If you've purchased cannabis seeds in eager preparation for future cultivation, you'll want to make sure you're storing them properly until that beautiful day comes. At Growers Choice, we want to make sure your investment doesn't go to waste, so we've whipped up a helpful guide: How To Preserve Cannabis Seeds. This article shares the best environmental conditions to ensure long-lasting seeds, as well as some specific details. Properly preserved, your cannabis seeds can remain viable for three years or more! (Here's hoping it doesn't take the state that long to get on board with growing!)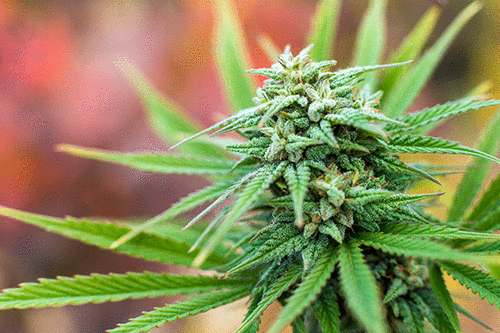 Does cannabis help treat pain?
Many people turn to cannabis for relaxation purposes, but this potent plant is so much more than just a means to a fun night. In addition to the medical benefits of THC or tetrahydrocannabinol, Cannabidiol, or CBD, is the active compound found in cannabis that provides therapeutic effects without the psychoactive head "high" that most people associate with cannabis and THC. This quality means cannabis has a handful of clinical applications, and research has proven that cannabis has been successful in treating symptoms related to:
Asthma,
Multiple Sclerosis,
ADD and ADHD,
and spinal cord damage, to name a few.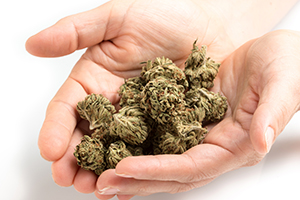 What type of weed seeds are good for pain management?
There are two basic strains of cannabis from which all variants of weed seeds are produced: these are indica and sativa. Both strains are prized for their own unique and useful effects, but one is more suited to treating chronic and recurring pain than the other.
While sativa-heavy cannabis usually offers a euphoric and energizing high, indica strains are best suited for evening as they have a characteristic "couch-lock" effect that provides relaxation and pain relief. For serious pain relief, the following strains are excellent selections.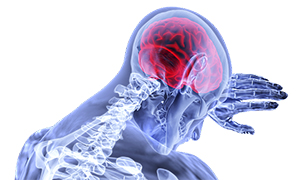 Why Does Cannabis Treat Pain?
Like painkillers, cannabis compounds – cannabinoids – can ease the sensation of pain by keeping receptors from sending pain signals to the brain. Though cannabis works much like opioids in this regard, it is often touted as a safer option because it does not cause fatal overdoses and is believed to be less addictive. Of course, just like prescription painkillers, cannabis used for pain is not "curing" the cause of the pain but blocking our perception of it. That said, cannabis does have a lot of potential as a curative treatment, and for inflammatory issues.
SHARE THE SECRET OF AWESOME CANNABIS SEEDS WITH YOUR FRIENDS!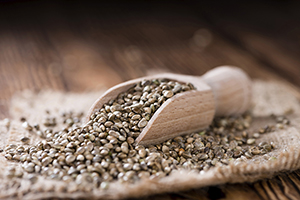 What Are Cannabis Terpenes?
If you've dabbled in the cannabis industry at all, you've heard of cannabinoids, those vital chemical compounds found in every cannabis strain, which fit like little puzzle pieces throughout the body's endocannabinoid system to tackle an extensive list of medical symptoms and conditions. Cannabis terpenes are another type of compound found in cannabis, and like cannabinoids, these compounds have incredible potential that researchers and scientists are only just beginning to unlock. So, what are they?
Cannabis and Tourette Syndrome
When most people hear about Tourette Syndrome, they immediately picture a person yelling obscenities, but in fact Tourette's is a multifaceted disease that is certainly not humorous to those dealing with it. Folowing an interview in Scandinavia in 1998, 27% of patients had tried cannabis, and an impressive 82% of these patients felt their tics and obsessive-compulsive behaviors had been reduced because of it. Another study in 2002 resulted in 9 out of 12 patients reporting positive effects after being administered a single dose of THC. Scientists believe problems within the endocannabinoid system can cause or exacerbate Tourette's, and cannabinoids in marijuana can calm these negative effects!
We come highly recommended in New York
I read through pretty much every single product description before settling on Cheese. Autoflowering sounds pretty cool and it's definitely something I'd like to try, one of these days!
Most Popular Cannabis Seeds