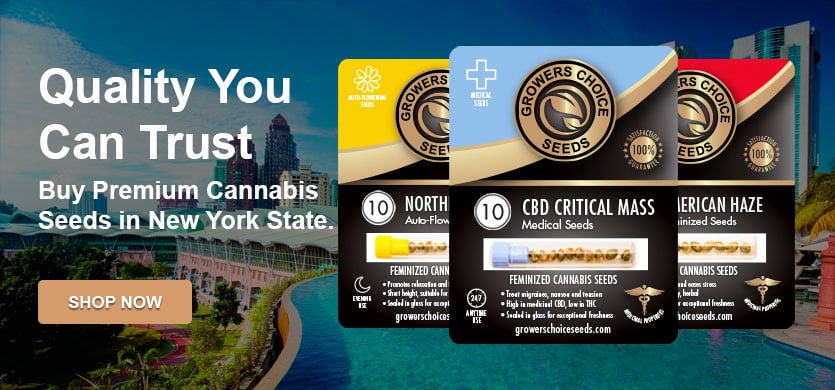 With adult-use cannabis being legal and the state having a medical marijuana program since its legalization back in 2014, it is a bit odd that the purchase, possession, and use of medical and recreational weed have been around for a while.
New York State and Marijuana Seeds
As of the spring of 2023, New Yorkers have seen yet another cannabis cultivation season come and go since the state legalized recreational marijuana on March 31, 2021, bypassing the Marijuana Regulation and Taxation Act (MRTA).
Recreational cannabis cultivators still aren't technically allowed to grow their own cannabis plants at home, but certified medical marijuana patients or their designated caregivers are legally permitted to grow medical weed at home–making things somewhat confusing.
Provided in the section below is what is currently allowed, and what will be allowed once New York's Office of Cannabis Management (OCM) issues its cannabis cultivation regulations for recreational adult users. It is thought that this will happen 18 months from the date when the first adult-use cannabis retail dispensary sale took place, which was on December 22, 2022, in Manhattan's East Village. As such, current speculation is that recreational cannabis cultivators are going to have to wait until the spring of 2024 to be able to start legally growing their marijuana plants at home; whereas those with a state-issued medical card have been able to do so since October 5, 2022.
New York State's Current Cannabis Laws for Recreational Users and Medical Marijuana Users
Both medical and recreational users who are 21+ are legally allowed to smoke and/or vape cannabis wherever smoking tobacco is permitted, but you cannot use it in motor vehicles–parked or running–nor in the outdoor dining area of a restaurant, schools, workplaces, or on federal lands.
New York's Laws for Medical Marijuana Patients:
You must be 18+, or if you are under the age of 18, you must have a designated caregiver who is 18 years of age or older.
You can purchase a 60-day supply of medical cannabis, and medical marijuana products as determined by your healthcare provider.
Certified patients and designated caregivers who are registered with New York's medical marijuana program and are 21+ can legally grow 3 mature cannabis plants and 3 immature plants at home.
Registered designated caregivers who are 21+ and have 2 or more patients along with households that have two or more patients with medical cards are allowed to cultivate a maximum of 6 mature plants and 6 immature plants, and no more than that regardless of how many patients a caregiver has or how many medical cardholders live in the same house.
The medical weed plants that you are growing in the OR on the grounds of your private residence must be secured so as to prevent unauthorized access.
For more detailed information on New York's medical marijuana program and cultivation laws for patients and caregivers see here.
New York's Recreational Marijuana Laws
You must be 21+ to be considered an adult-user.
Adult users may purchase and possess up to 3 ounces of marijuana and 24 grams of concentrated marijuana products from dispensaries.
For more details on what is and is not legal for adult-use cannabis see here.
New York's Impending Recreational Cannabis Cultivation Laws for Adult Users
At the moment it is looking like adult-users will be able to start legally growing their own marijuana plants at home hopefully around the spring of 2024. As such, while growing germinated weed seeds is currently illegal for recreational users in New York, purchasing, owning, and storing ungerminated feminized marijuana seeds from seed banks is not illegal. As such, more and more prospective New York indoor and outdoor growers are already stocking up on their supplies of quality weed seeds from trustworthy seed banks like Growers Choice Seeds since the legality of cannabis seeds that are ungerminated is not in question and because it will likely be possible to start growing them in less than a year from now.
Provided below are the current regulations, which have yet to be officially put in place by the OCM, for the day that the indoor and outdoor growing of cannabis crops at home is legal in New York.
At-home growers must be 21+.
At-home cannabis cultivators will be allowed to grow 3 mature cannabis plants and 3 immature marijuana plants, with a maximum of 12 female plants per entire household.
The cannabis garden that you are cultivating in the OR on the grounds of your private residence must be secured so as to prevent unauthorized access and deter cannabis thieves from accessing your plants.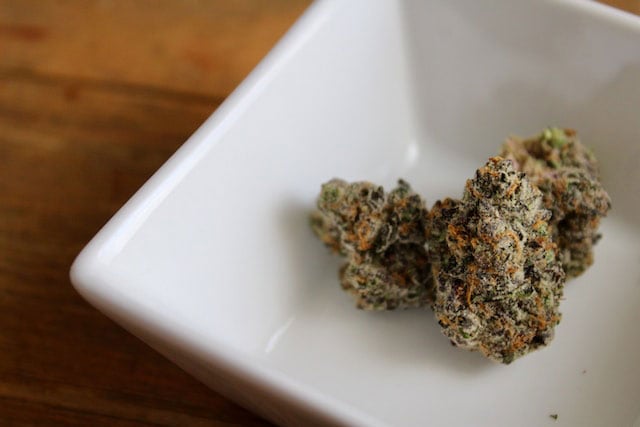 Different Types of Cannabis Seeds at Our Seed Bank

When you look at an online seed bank's website, such as the one for Growers Choice, you will quickly notice that the majority of seeds available from seed banks are either feminized seeds or feminized auto-flowering seeds, but not regular seeds. This is because regular marijuana seeds can produce both male and female plants, and male plants are generally only useful to breeders and highly experienced growers who wish to create new cannabis strains.
Feminized Cannabis Seeds
Feminized seeds have a 99% chance of blossoming into bud-producing female plants. In addition, Growers Choice, which is dedicated to making quality weed seeds available to its customers, also provides a germination rate guarantee that 90% of the marijuana seeds you buy from them will sprout, provided you adhere to their germination guide.
While there are plenty of feminized strains, like Jillybean and Game Changer, that are low-maintenance growers that are well-suited for novice cultivators to try their hands at, they do require some basic knowledge about feminized photoperiod strains as they require growers to switch them from what is usually an 18/6 light/dark cycle to a 12/12 cycle to get them to transition from their vegetative phase to their flowering stage.
Feminized Autoflower Seeds
Due to the fact that auto-flowering cannabis seed strains contain at least 10% ruderalis, they are able to automatically flip to their flowering time without outside intervention. In addition, autoflower seeds tend to produce smaller female plants that are hardier and faster-growing than most feminized strains, which is also thanks to their added ruderalis genetics.
Autoflowers make for an excellent option for New Yorkers who either live in NYC or in upstate New York for two reasons. For NYC inhabitants who have little extra space in their flats and often little to almost zero outdoor space, the fact that auto-flowering cannabis plants tend to be much smaller than feminized strains makes them well-suited for small outdoor or indoor growing. For those who live in upstate New York, which can have a growing season as short as 90 days, the fact that there are numerous autoflowering strains, like Jamaican Dream and Trinity, that should begin to flower in about 40-50 days means that even in the state's colder regions cultivators could potentially get up to two full outdoor crops in one growing season.
Why New Yorkers Buy Cannabis Seeds from Online Seed Banks
Aside from the fact that Growers Choice offers such an incredible germination guarantee with its seeds, there are several other reasons why New Yorkers are buying their cannabis seeds from seed banks, some of which are provided below.
Extensive Selection: Due to the fact that Growers Choice has a healthy working relationship with so many reputable breeders, they are to provide a wide selection of options that local recreational dispensaries just aren't set up to provide.
Unbeatable Prices: Due to the fact that GCS has a direct relationship with so many established breeders in the cannabis industry, they are able to make their huge selection of seeds available at incredibly competitive prices.
Discreet Packaging: Despite New York having a legal cannabis market and it not being illegal to buy or possess ungerminated marijuana seeds, most New Yorkers prefer the discreet packages that their seeds are speedily delivered in, especially those who reside in NYC where package theft can be a very real issue.
New York State's Growing Environment
New York is the 27th largest in the U.S. in terms of land area and has 5 distinct plant hardiness zones.
Much of New York has what is known as a "humid continental climate," which means four seasons that include hot and humid summers and winters that are cold and snowy with no official dry spells, although, of course, they can happen.
Those who live in the southern part of the state, which is where NYC is located, experience a humid subtropical climate, which has milder winters with very hot and humid summers.
Those who live in the northern regions of New York around the Adirondaks can have growing seasons that last just 90 days, but those in more southern areas like White Plains, Long Island, and NYC can have a 6-month growing season.
As such, depending on where you live in New York could have a lot of impact on whether or not you stick to being an outdoor or indoor grower most of the year, and whether or not you go for feminized strains or autoflower ones.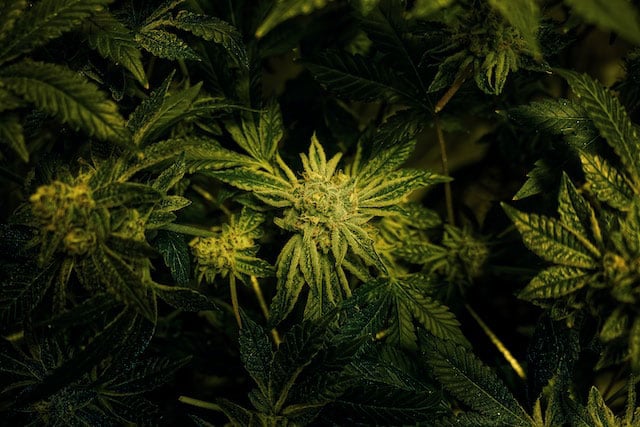 Five Top Strains for Growing in New York
It is important that you read the descriptions provided in the links about each of these strains so as to determine if you're going to want to grow it indoors or out based on which growing zone you live in as a New Yorker.
1. Bruce Banner feminized seeds: for New York cannabis connoisseurs who are seeking one of the strongest sativa-leaning hybrids around.
2. NYC Diesel feminized seeds: This aptly named sativa that's popular amongst artists and patients alike may actually be better for growing outside of NYC only because of the fact that its plants can grow to be 12 feet tall.
3. Purple Sour Diesel autoflower seeds: a well-balanced, physically calming yet energetically invigorating strain that will thrive outside in much of New York provided you live in a semi-humid environment where temperatures stay between 70-80 degrees Fahrenheit, and if not, it will thrive in an indoor grow tent.
4. Midnight autoflowering seeds: a near-evenly balanced, low THC, high CBD medical-grade hybrid that's an especially popular strain amongst medical users in New York.
5. Charlie Sheen autoflowering seeds: New Yorkers who are looking for a fun yet wild ride with odd moments of calm often choose this indica-dominant hybrid that can be grown both indoors and out.
Learn About The Top Strains Locally
Most Popular Cannabis Seeds