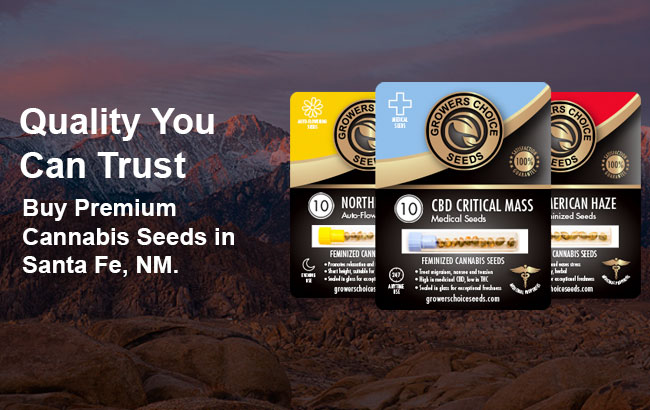 Where to buy cannabis seeds in Santa Fe?
Santa Fe, New Mexico is best known as a center for arts and culture, and has been designated a UNESCO Creative City in Design, Crafts and Folk Art. Most notably, here you'll find the Georgia O'Keeffe Museum, which features rotating exhibits of the work of this influential artists, including paintings, sculptures and sketches. The Santa Fe History Museum provides informational exhibits on the development of New Mexico. For a more culturally significant focus, visit the Museum of International Folk Art, or the Museum of Indian Arts and Culture, which features over 70,000 Native American artifacts.
Get cannabis seeds delivered to Santa Fe
If you want to grow your own medicine right in the comfort of your home, you need pot seeds from a reputable grower and seller like Growers Choice. Don't settle for a seed bank that might source their marijuana seeds from just anywhere – Growers Choice is celebrated for our dedication to quality. All our marijuana seeds are tested and hand-selected for your order, following careful cultivation at the hands of experts in the field – our partner farmers.
Once you place your order, your marijuana seeds – in amounts of 3, 5, 10, or 25-seed packs, or bulk wholesale options – are packaged in medical-grade glass vials that keep your seeds fresh and viable for months (or even years)! Your order will be delivered right to your door in a discreet envelope or box so your medical treatment remains your own business, and your payment information will be stored securely and then promptly deleted once payment is confirmed.
At Growers Choice, we respect your privacy and your right to affordable, quality, natural medication.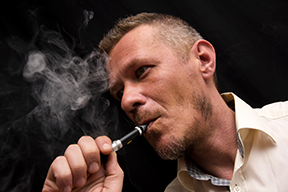 Can I use cannabis in Santa Fe?
Santa Fe residents benefit from New Mexico state medical cannabis laws, and individuals with qualifying conditions are free to possess up to eight ounces of cannabis over a period of 90 days, as well as cultivate up to 16 plants (four mature, 12 immature).
Can I get cannabis seeds in Santa Fe?
Buying cannabis seeds in Santa Fe is as easy as opening the browser on your smartphone and navigating to the Growers Choice Cannabis Seeds website. Our catalog contains a curated selection of carefully cultivated cannabis seeds, which are hand-picked, inspected and tested to ensure the highest quality. Whether you are looking for something to help you relax (OG Kush), or one to help liven up your day (Power Plant), at Growers Choice Cannabis Seeds we have a the right strain for you.
Why should I buy cannabis seeds?
You like to know where your fruit and vegetables come from, shouldn't you pay the same care when it comes to your medicine? When you purchase cannabis seeds from a reliable distributor like Growers Choice Cannabis Seeds, you can trust the origin of your seeds, and that your harvest will produce healthy resin-rich buds.
Will I get high if I use cannabis?
Over the years, cannabis has gained a reputation as simply a hallucinogenic drug, but there are many more uses for this powerful plant than to simply "see things". Recent research has proven the efficacy of cannabis in treating a variety of ailments, and this research has largely focused on the compound cannabidiol, or CBD, which is known to provide therapeutic effect without the psychoactive "high" associated with THC. Therefore, using cannabis that has a higher percentage of CBD will yield the desired relief without the heady side effects.
Lots of love from customers in Santa Fe
I love love love Growers Choice. Wonderful. Best service, for sure. I'm lucky to have found you. I have a beautiful CBD garden right now, thanks to you guys. Looking forward to harvest. Going to be a nice one. Thanks, Growers Choice!
Most Popular Cannabis Seeds