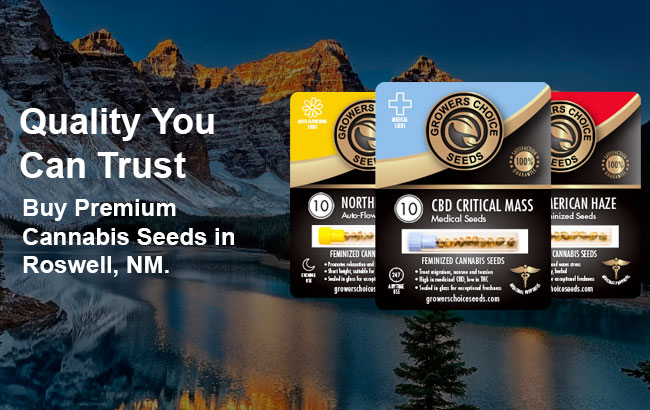 Cannabis seeds for sale in Roswell
Research into the clinical applications of cannabis continues, and recently it has been discovered that the cannabis plant can provide the same level of pain relief as conventional opioid medications. This information is extremely important today, and proves yet another shining example of why this ancient herb has a place in this modern world.
Not every cannabis strain is ideally suited to treating pain – some are better for mood disorders like stress, anxiety, and depression, while others can offer tangible results for headaches and migraines, muscle pain, nerve pain, and more.
Are weed seeds legal in Roswell?
More and more states have begun to accept the healing capabilities of cannabis, and have begun relaxing their individual laws on the use of cannabis, or medical cannabis in particular. New Mexico passed laws back in 2007 which allowed residents of the state suffering from a list of approved conditions access to medical cannabis as part of their treatment regime.
In fact, the state-level government in New Mexico also included a provision that allowed patients registered with the medical marijuana program the right to grow up to 16 plants for personal use, four of which may be mature at any given time. Currently, there are about 45,000 plus New Mexico residents benefiting from this law, and more realize the potency of cannabis every day.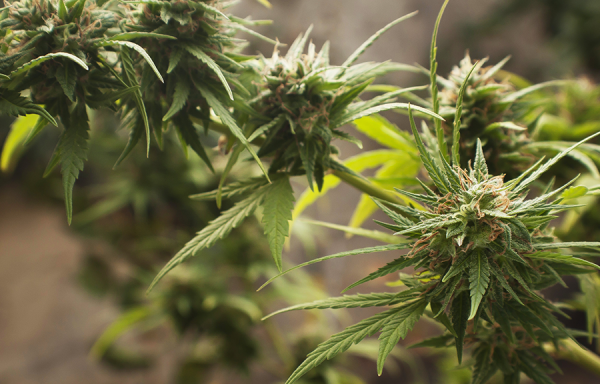 Where can I buy cannabis seeds locally in Roswell?
It's always possible to head to a local dispensary and pick up some cannabis seeds, or maybe bum a few beans off a friend. But rest assured, shopping online with a reputable dealer like Growers Choice Cannabis Seeds guarantees you convenient access to a wider selection of top quality Roswell cannabis seed strains from a brand you can trust. At Growers Choice, we've honed the craft of cultivating hiqh-quality cannabis seeds, all of which are hand-picked and inspected by our team of horticulturalists, and packaged in medical-grade glass vials to ensure freshness in transit and on delivery. We're proud of our product, and provide every customer our 90% Germination Guarantee – if your seeds don't germinate, we'll replace them.
Is cannabis as effective at pain relief as opioids?
A lot is being said in the news right now about the current opioid crisis that has been sweeping the nation. Once considered one of the most effective sources of pain management by the medical community, the possibility for abuse and addiction is fast outpacing the clinical benefits, and patients and physicians are seeking alternate treatment solutions. Alongside other natural remedies, time and time again cannabis has proven, both in laboratory studies and by anecdotal reports, to be an effective and useful alternative pain reliever. Not only that, but this versatile plant can improve mood and appetite, decrease stress, encourage sleep, and more. For the best quality Roswell cannabis seed strains online, shop with Growers Choice Cannabis Seeds – we deliver nationwide.
What are customers in Roswell saying about Growers Choice?
First, I'd like to say Growers Choice provided a very quick delivery time. I haven't germinated the seeds yet but as an experienced grower, they look to be very good quality. I'll try to review again at harvest time. The service is outstanding, I had no problems at all.
Most Popular Cannabis Seeds