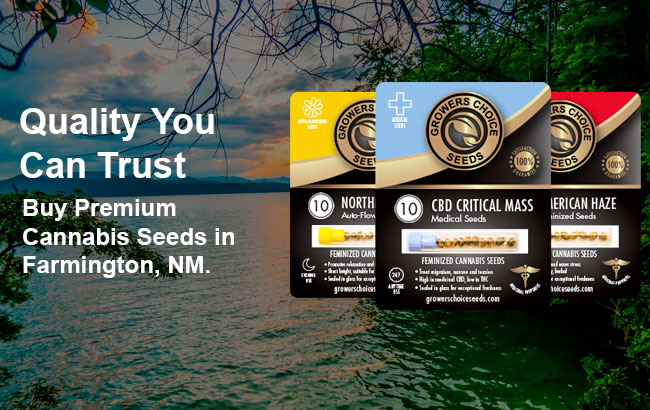 Is it legal to grow weed seeds in Farmington?
Farmington residents who are participating in the New Mexico medical cannabis program are legally allowed to grow up to 12 plants for personal use, four of which may be mature at any given time. New Mexico passed this state-level law back in 2007, making the one of the earlier adopters of such relaxed views on marijuana, and giving over 40,000 residents the ability to choose an all-natural, herbal alternative as part of their therapy. Conditions like anorexia, cancer, Huntington's disease, and Parkinson's all fall under the states list of acceptable conditions.
Cannabis seeds for sale in Farmington
Regardless your reasoning behind wanting to start your own in-home cannabis cultivation project, you should begin every garden with the highest quality Farmington cannabis seeds that you can buy. You'll find those online when you shop the virtual shelves of Growers Choice Cannabis Seeds, a leading retailer of the best quality cannabis seeds in North America. Every seed produced by our potent plants is hand-picked and inspected for viability before being sealed in medical-grade glass vials from shipment and storage if necessary. We will deliver your cannabis seeds anywhere in America – door-to-door – and offer a 90% Germination Guarantee: if your seeds don't germinate, we'll replace them.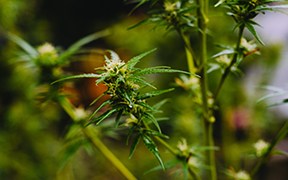 But can I use cannabis to treat anxiety?
It seems counterintuitive, seeing as we've just shown that cannabis can produce unwarranted feelings of paranoia, but yes, weed can actually be an effective treatment for anxiety and other mood disorders, including depression and bipolar disorder. Cannabinoids act on the body's endocannabinoid system, which regulates homeostasis – functions like mood, hunger, sleepiness, memory, and others – and can provide the seriously calm and chill vibes you might be lacking.
Buy cannabis seeds in Farmington
Our seeds are getting great reviews from customers in Farmington
My order was shipped on a Monday and got here that Friday morning – talk about efficient! So happy with the quality of seeds as well, they're definitely worth the money (but also nice to find your favorite strains are on sale). I bought three different strains and have started one seed from each strain. Germination has been a breeze, they're doing so well I can almost smell them. I'll be ordering lots from Growers Choice in the future!
Most Popular Cannabis Seeds