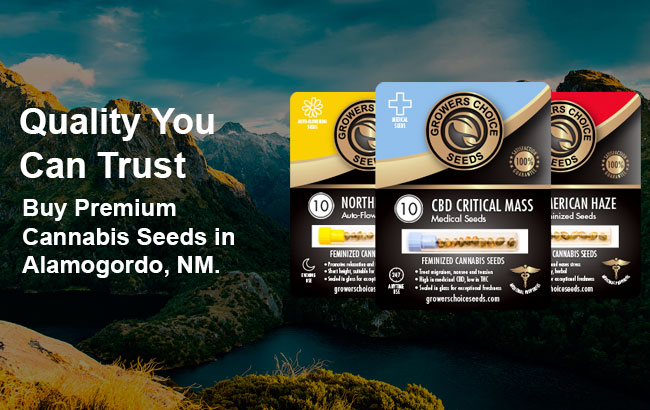 Can I legally use cannabis in Alamogordo?
Currently, there are over 40,000 patients across New Mexico in cities like Alamogordo who have registered with the state's medical cannabis program, which allows for patients suffering from a number of qualifying conditions, including PTSD, to access medical cannabis for personal use. The law, which was passed back in 2007, also made allowances for locals to cultivate their own cannabis at home, up to 12 plants, to be exact, four of which may be mature at any given time.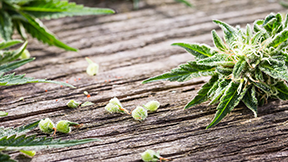 Cannabis seeds for sale in Alamogordo
Growing cannabis at home may feel like an intimidating task, but its one made much easier by starting with top quality seeds, and knowing the basics before you get growing. First and foremost, you'll need to germinate your seeds – check out our simple germination guide for more information. Next, you plant your seeds in your preferred potting method (soil, hydroponics, etc), and take care to focus on your lighting, as the right light source is key to guaranteeing healthy, hearty cannabis plants.
How can I buy weed seeds in Alamogordo?
Though New Mexico has had medical weed laws on the books for over a decade, that doesn't mean you're going to find the top-quality cannabis seeds in the state that will provide you with fat buds perfect for therapeutic purposes. For the best Alamogordo cannabis seeds, you'll want to shop online with Growers Choice Cannabis Seeds, and search our selection of strains with superior genetics that are guaranteed to grow perfect and potent plants, every time. All of our seeds are hand-picked and inspected for quality and viability (mold or cracks in the surface) and sealed in medical-glass vials to guarantee freshness during transit, as we deliver anywhere in North America.
What are customers in Alamogordo saying about Growers Choice cannabis seeds?
Growers Choice is a great company to deal with. Seeds shipped nicely, they arrived in less than 7 days. Great customer service, they were quick to respond to my emails and help me with payment options. I'll be ordering again, I'm really happy with my CBD Blueberry. All success on our end.
Most Popular Cannabis Seeds