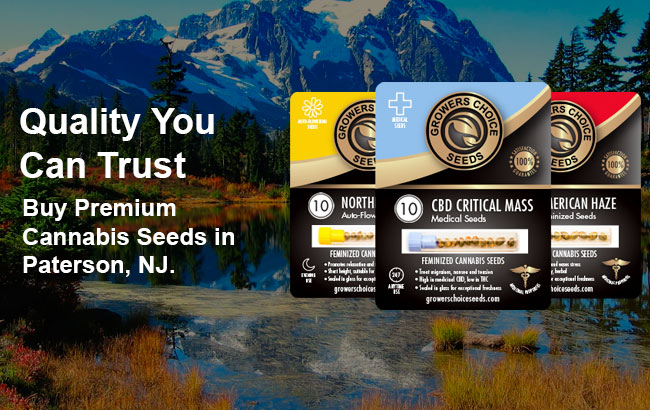 New Jersey is the perfect place to get your favorite marijuana strains since all forms of weed are legal in the Garden State. In Paterson, you can enjoy recreational weed and can purchase it from any number of local dispensaries. Additionally, medical cannabis is available to patients to help them manage a wide range of health conditions. Jersey is truly one of the new hotspots for weed lovers!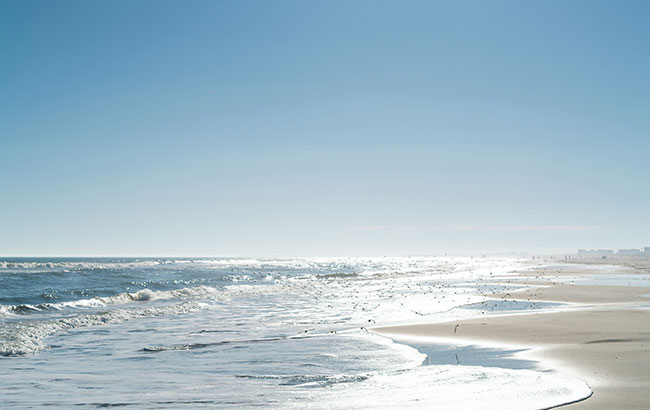 Marijuana in Paterson, New Jersey
Long known for its silk production, Paterson, New Jersey has earned the distinctive nickname of "Silk City." Additionally, the city is known for its large, diverse population where people have come from all over the world to give Paterson its unique personality. A big part of that population also happens to be marijuana enthusiasts! By constantly raising their voices and showing their support, they have lent a hand in getting recreational and medical marijuana legalized.
The state hasn't always been so marijuana-forward, so now is a good time to look back at New Jersey's history. This includes what's allowed under the current laws, various marijuana seeds to choose from, and how to obtain your favorite strain with some great cannabis seed deals.
History of Recreational Cannabis in Paterson
Beginning in the 2010s, many took notice that New Jersey was leading the nation in marijuana-related arrests, which was a huge departure from a decade before. This led to people from all walks of life banding together to advocate for legalization to ensure citizens could utilize the full benefits of cannabis. Plus, some pretty smart people discovered that legal weed would net New Jersey hundreds of millions in tax revenue!
While the state legislature tried to pass marijuana on its own during the 2018-2019 session, it ultimately failed. Therefore, lawmakers put a 2020 referendum on the ballot to let voters decide for themselves. It passed overwhelmingly with 67% of the vote. Afterward, legislation was passed to create a marketplace for recreational cannabis. However, there were some delays, but finally, in April 2022, legal marijuana sales commenced.
At that time, the first 13 dispensaries opened, and one was in Paterson, allowing customers to choose from a wide selection of strains. Those not close to a dispensary could count on weed delivery to get their hands on an array of strains. It's important to note while residents can purchase marijuana seeds, they are not allowed to grow marijuana plants at home.
Medical Marijuana
In 2010, the then-governor signed the Compassionate Use Medical Marijuana Act. It allowed patients suffering from a wide range of medical conditions, including multiple sclerosis, HIV/AIDS, cancer, and more, to use marijuana for medical purposes.
Over the years, the bill has been expanded to allow more medical marijuana patients to qualify for the program. Additionally, the medical application process has been simplified to allow more patients and dispensaries to open. With a valid medical marijuana card, medical patients can visit a local or online dispensary to access popular strains to meet their needs.
Cannabis Community in Paterson
Did you know that the cannabis community in Paterson and throughout the state is so strong that New Jersey has its own marijuana media! There are independent organizations and sites dedicated solely to marijuana. Whether cannabis advocates want to learn more about cultivating, want advice from skilled cannabis growers, or learn about the latest weed trends, there's something for everybody!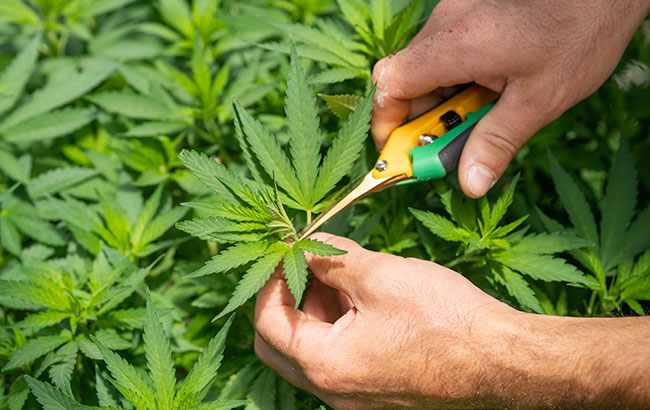 Types of Seeds Available
To get the full benefits of cannabis, you can purchase premium cannabis seeds in a wide range of strains. But before you start to cultivate, it's important that you first learn about the different types of marijuana seeds available. Each has its advantages, so find out more to get the best growing experience. Among the most popular varieties of cannabis seeds to choose from are regular, feminized, and autoflowering.
Regular
Experienced growers often like to get their hands on regular seeds for cultivation purposes. As all-natural marijuana seeds, you have an equal chance of getting both female and male plants. With both genders, you can cross them to come up with your exclusive strain. That means you can determine its potency, flavor profile, size, and yield. You can cross your favorites to create the perfect strain!
Seasoned growers also choose these high-quality cannabis seeds because their clippings are great for cloning plants. Additionally, these are the perfect seeds to produce plants that are durable and can withstand the elements and a wide range of pests and diseases.
Feminized
Cannabis growers who are serious about their weed love feminized marijuana seeds. This is because feminized seeds only grow female plants that produce the buds that you can smoke! Furthermore, the buds from these female plants are high in THC to provide you with an extra dose of potency to get longer-lasting effects.
Feminized cannabis seeds are a great choice for beginner growers who don't want to spend time worrying about which gender of plant they will get. Since all male DNA is removed, growers can forget about accidental cross-pollination with feminized cannabis seeds.
Autoflowering
Beginner growers often turn to autoflowering seeds for a more seamless growing process. Auto-flowering seeds are well-regarded since they automatically flower without having to change their light cycle. They are non-photoperiod, so they're not dependent on a particular schedule of light or darkness. Auto-flowering seeds flower fast to get you to harvest time much quicker. Another huge advantage is multiple harvests are possible in a single season to give you impressive yields of your perfect strain!
Additionally, auto-flowering seeds are great for growers who need more manageable plants. They are overall compact, so they can be easier to maintain. Plus, they're perfect if you don't have a lot of room to grow your strains!
Sativa vs. Indica Strains
To the age-old question: sativa or indica? While both of these types of marijuana offer a wide variety of advantages, it depends on what you're looking for. A classic sativa is uplifting and energetic. It can also help you be more focused and creative, meaning these strains are the perfect way to kick the day off.
On the opposite end of the spectrum is indica, which is what you can use at the end of the day. This strain makes you chill and sedated and can relax you after a long day. If you get one of the stronger types, you might experience some couch-lock that will make you want to stay on the couch!
If you can't choose one over the other, hybrid strains are the perfect middle ground since you can get the benefits from both. Furthermore, you can choose from sativa-dominant, indica-dominant, or evenly-balanced strains. There are countless options and a wide selection of strains, so check out a few to discover a new fave!
How to Choose High-Quality Cannabis Seeds
Okay, you think you have your perfect seeds, but how can you be certain of this? You have to watch where you purchase your pot seeds and ensure you are purchasing from a reputable cannabis seed bank like Growers Choice.
Once you have ordered your high-quality cannabis seeds from Growers Choice take a look at and feel your seeds. High-quality cannabis seeds will be firm to the touch and have dark stripes that are often referred to as "tiger stripes." Additionally, they will be firm when you put them between your fingers and will retain their shape. With quality seeds, you can expect to grow healthy plants!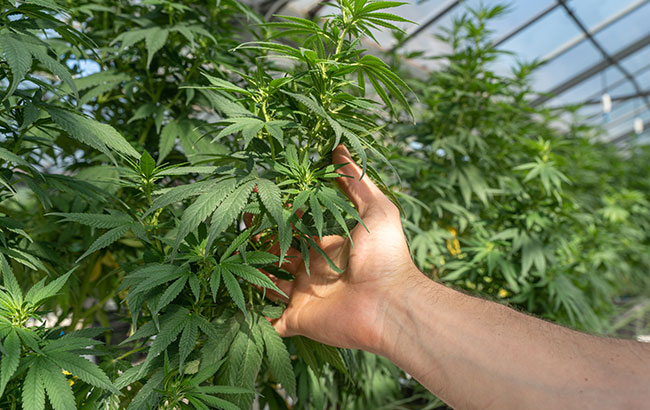 An Elite Online Seed Bank
As far as top-tier seed banks go, look no further than Growers Choice! We have countless options to offer you some of the most popular strains as well as some of the most exclusive strains. Anyway it goes, we have such a wide array of strains that you're sure to find something you will love. All you have to do is choose from among our wide variety of strains, break out your credit card, and get ready for some awesome cannabis seed deals!
As one of the most reputable seed banks around, you can trust that Growers Choice will have everything you need and then some, like discreet shipping options. You'll also have the peace of mind of knowing your goodies will ship out quickly, and that you'll have them before you know it. And, if that's not enough, we offer germination guarantees to ensure your seeds are all stars and no duds! There's no need to wait–Growers Choice is right at your fingertips with a satisfaction guarantee!
Popular Strains in Paterson
White Widow Auto-Flowering Feminized Seeds – slightly indica-dominant strain with a 26% THC content to provide upliftment and euphoria. This is a classic strain and easy to grow for growers of any skill level.
Northern Lights Auto-Flowering Feminized Seeds – an award-winning indica-dominant strain that provides amazing yields to ensure you have plenty of this sweet and earthy strain.
Silver Haze Feminized Seeds – a sativa-dominant hybrid strain with a high 22% THC content. Silver Haze is great for experienced cultivators to get impressive yields whether grown indoors or outdoors.
We value our customers
Everything was perfect. Easy to order, fast, cheap delivery, no problems. They stay in touch with you, answer questions when you ask. It's nice to feel like a person and not just a wallet.
Popular Cannabis Seeds in Paterson