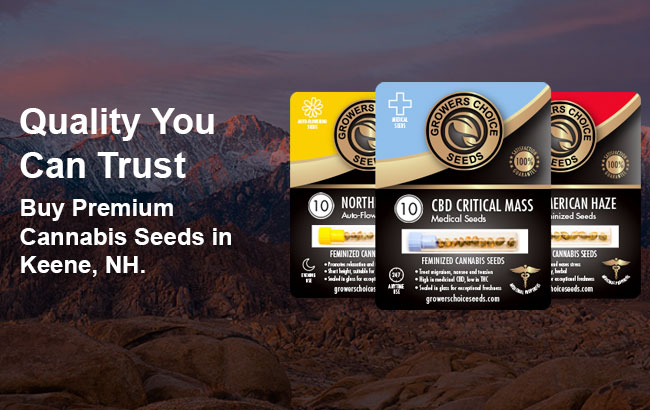 Are weed seeds legal to buy in Keene?
Yes, weed seeds are legal to buy, not just in New Hampshire but all across the United States and Canada. This is because cannabis seeds are classified as an adult novelty item, and are therefore considered a collector's item. However, if you are a resident of New Hampshire, you can also take advantage of the state's medical marijuana program, which allows patients to use medical marijuana for a number of qualifying conditions. Additionally, state legislators have made steps toward legalizing marijuana for recreational use, and the House of Representatives even voted to pass a legalization bill in early 2018. However, the bill is currently in limbo and may not be voted on again until next year. Under the proposed bill HB 656, the state wouldn't legalize retail sales, but instead allow residents to cultivate up to six plants on their own property.
Buy cannabis seeds in Keene
Buy cannabis seeds in Keene easily with Growers Choice! With a selection of over 50 premium cannabis seed strains to choose from, we know we have the Keene cannabis seeds you've been looking for. With regular, auto-flowering, medical, and kush feminized cannabis seeds, we guarantee that our seeds will produce healthy plants with great genetics. In fact, we're so confident in our cannabis seeds that each order comes with a 90% germination guarantee. That's the highest in the industry!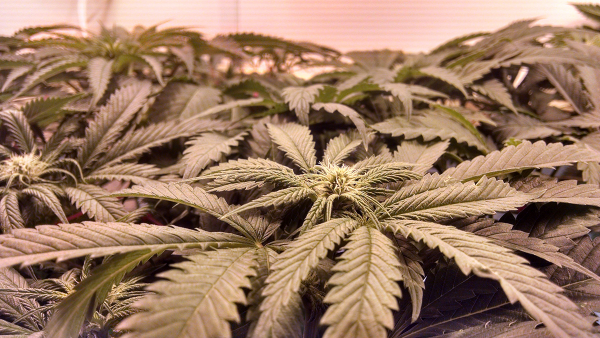 Cannabis seeds for sale in Keene
With easy online ordering and discreet delivery, purchasing your Keene cannabis seeds from Growers Choice is the best decision you could make! We believe in the many benefits of green medicine and want to make it easy for all of our customers to enjoy the many therapeutic properties of medical cannabis. If you have any questions about how Growers Choice can help you on your path toward natural health, then message one of our customer service representatives today!
Growers Choice in Keene
I am in love with Growers Choice! The website is so informative, ordering and paying is so easy, and the seeds are delivered so quickly. I've learned so much from Growers Choice and I can't wait to try some of the other strain they have to offer!
Most Popular Cannabis Seeds