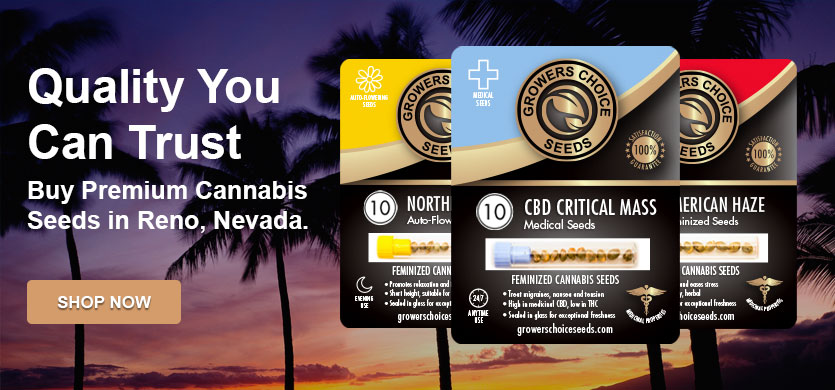 Weed enthusiasts will love Reno, Nevada, since both recreational cannabis and medical cannabis are legal. Although weed lovers can enjoy some freedom when it comes to weed, that doesn't mean there aren't laws and regulations in place.
Known as "The Biggest Little City in the World," Reno, Nevada is the perfect blend of small-town charm with big-city energy. Residents and visitors can enjoy plenty of casino action, motorcycle gatherings, and even bowling tournaments. One of the main things that folks can enjoy is smoking weed freely, both recreationally and for medicinal purposes. In fact, weed has left a huge footprint on the city, with the cannabis industry playing a major role in the city and throughout Nevada.
Laws Governing Recreational and Medical Marijuana
In 2017, lawmakers set up a legal system for sellers to sell legal recreational marijuana. As a result, smokers could get their favorite marijuana for personal consumption without breaking the law. However, there were caveats. Purchases had to be over 21. Additionally, customers are allowed to purchase and possess one ounce of cannabis or less. Anything more could lead to legal consequences. It's also important to note that consumption of cannabis in public is a no-no, including parks, concerts, and at national parks. You also can't legally drive while under the influence of marijuana.
The governor recently signed a law that will double how much recreational weed a person can purchase and possess at one time. As a result, customers can have more than twice the current one ounce of cannabis. Marijuana lovers will also be able to get larger quantities of cannabis concentrates.
In 2001, lawmakers legalized medical marijuana sales. That meant with a valid medical marijuana card, patients could get their hands on legal marijuana. Patients can legally possess up to 2.5 ounces of cannabis for various medical conditions. Plus, you can cultivate up to 12 marijuana plants if your home is at least 25 miles from the closest dispensary.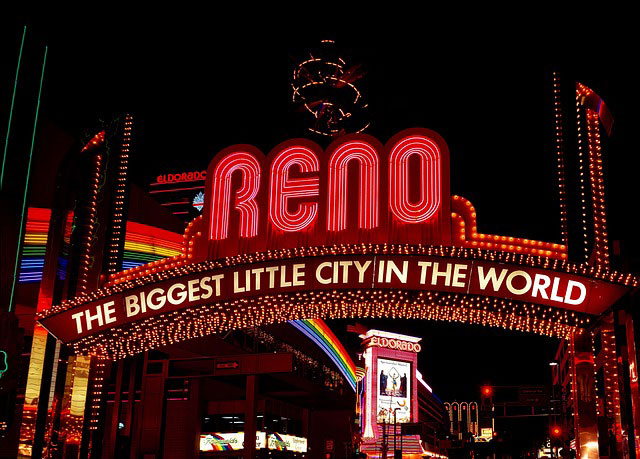 Types of Cannabis Seeds
In Reno, there are various types of marijuana seeds to purchase. Whether you're into regular seeds, feminized seeds, autoflowering seeds, natural seeds, or high-quality seeds, there is something for you to get the job done to meet your needs.
Regular Marijuana Seeds
Regular seeds are ideal for growers who want to do a bit of experimenting to create their own strains. With these marijuana seeds, you can combine them to form exciting new hybrids since they have a 50% chance to grow either male or female plants. They are also 100% natural, so you don't have to worry about them being modified in any way.
One of the top advantages of these seeds is the fact that the plants grow strong and hardy. That means they are more pest and disease-resistant compared to other types of cannabis plants. Additionally, they're better equipped to handle fluctuations in the weather. You should keep in mind that these seeds are more suitable for growers with more experience since they can require more care and attention.
Feminized Marijuana Seeds
Feminized seeds are a popular choice for growers who are only interested in growing female plants. These marijuana seeds have been modified to remove all male chromosomes. Consequently, there's a slim to no chance that male plants will grow. Growers might be interested in only female plants since they are the ones that produce the trichome-rich buds that you can smoke and enjoy.
Another plus is since males don't grow, you don't have to worry about cross-pollination and separating the girls from the boys. Many smokers opt for these seeds since they produce high-quality marijuana, including higher potency–like Snoop Dogg OG and Montana Silvertip. For smokers, that means they get bigger effects that they can often enjoy for longer.
Autoflowering Marijuana Seeds
Beginner growers might want to opt for auto-flowering seeds since they tend to be easier to grow compared to other types of seeds. Instead of messing around with lighting cycles, you can plant these marijuana seeds and watch them do their thing since you don't have to figure out the best lighting situation as they are able to automatically transition from their vegetative stage to their flowering phase. Two of the many autoflowering strains that are easy for first-time growers include Bubble Gum auto and White Gold auto.
One of the biggest draws of these seeds is the fact that they produce larger yields to give smokers more of their favorite strains. They also flower quicker than some other seeds to give you your world-class marijuana quicker than ever! Also, because these marijuana seeds are feminized, you don't have to worry about male plants growing.
Natural Marijuana Seeds
Natural seeds are exactly that since they haven't been genetically modified in any way. These seeds are also perfect for growers who are interested in weed seeds that produce both male and female plants. Consequently, you can cross the plants to create your own strain.
Just like with regular seeds, you never know what might grow, so you have to pack some patience to see whether the budding plants are female or male. If you're okay with this, natural seeds are a great option to experiment with and flex your green thumb!
High-Quality Marijuana Seeds
It should go without saying that you want to get your hands on some high-quality cannabis seeds. Poor-quality seeds just don't have the same ring to them! These weed seeds have a higher germination rate to ensure they flower and turn into some premium weed that you can enjoy anytime you want.
You can tell by their color and texture whether you have premium seeds. These weed seeds will have a hard shell that should be tough enough that you can squeeze them without smashing them. The seeds are dark in color and may even have tiger-looking stripes. You might find these are the perfect medical marijuana seeds to produce high-quality medicinal weed.
Considerations When Buying Cannabis Seeds
When you're looking for seeds for sale in Reno, Lake Tahoe, or any other Nevada city, online cannabis seed banks are a perfect option. You can find a wide range of options that are ideal for growing some of your favorite cannabis strains. But, before you worry about your cultivation practices, you need to ensure that you grow legally.
Property owners can legally grow up to six plants per individual in their household. You can't, however, exceed more than 12 plants per household. Also, you're only allowed to grow if there are no licensed dispensaries within 25 miles of your home.
Once you've determined that you're abiding by all applicable cannabis laws, you should think about what type of seeds you want. You might want to choose between indica, sativa, or hybrid seeds, depending on the effects you're trying to achieve. It's best to do some research to determine the best strain for you.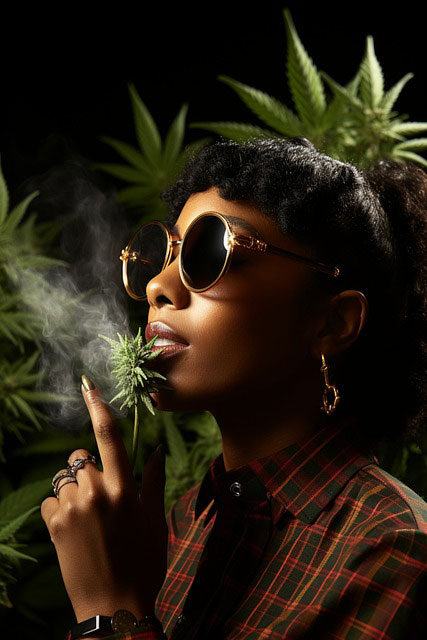 Benefits of Purchasing Cannabis Seeds in Reno, NV
One of the best parts about weed seeds in Reno, Nevada is that you have the option to purchase from a local store or an online seed bank. While both choices are awesome, they each have their own set of advantages and disadvantages.
When you go into a store, the best advantage is the fact that you get your seeds immediately — talk about instant gratification! You also have the ability to personally look and touch things to get a better feel for what you'll be taking home.
Inside the store, you'll have somebody to answer your questions, especially if you're on the fence about a particular strain. The in-store employee can often make recommendations to help you along your way to making the right choice. However, you might want to consider the fact that in-store prices can be higher than online.
Let's just say for whatever reason (we don't judge), you don't want to be seen going into a weed store. In that case, you might opt for an online seed bank. All transactions are done over the computer so no face, no case! You can also look forward to discreet shipping, so nobody will know what you've ordered. That's especially great if you have nosy neighbors. Even though you don't get your seeds instantly like you would if you went into a store, you can still count on fast shipping.
One of the biggest advantages of purchasing weed seeds online is the fact that these seed banks have such a large array of seeds in varying strains, often way more than stores. As a result, you might find these seed banks to be more economical since they can afford to sell seeds for cheaper. Even without face-to-face contact, you can still count on exceptional customer service to answer any questions and address any concerns.
Where to Buy Cannabis Seeds in Reno
With all of this useful information, perhaps the most important thing to know is where to purchase weed seeds in Reno. There's only one choice, Growers Choice Seeds. We offer one of the most extensive inventories of seeds that you'll find anywhere at fantastic prices. Of course, we provide discreet packaging and speedy shipping to get your goodies to you as fast as possible. Check us out today to see why we're a top choice among medical and recreational users and growers everywhere.
We're happy when you're happy!
I just ordered some AK, was a really quick, easy process. Their customer service is number one for real, and they're the only place I've dealt with where I feel like I'm not going to get screwed over. I can't give them my money fast enough, ha!
 Our Most Popular Cannabis Strains