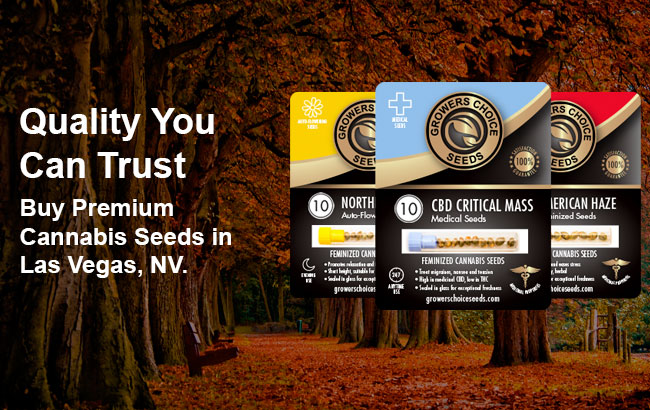 If you are going to be planting marijuana seeds with the intent of growing marijuana plants to use, you have to decide whether to be an indoor grower or an outdoor grower. Keep reading to learn how to grow marijuana plants in Las Vegas.
Growing Awesome Cannabis Plants
Cannabis is a popular plant with many, though it may not always be referred to as cannabis. This is becoming more common, though, as cannabis becomes increasingly legalized. The marijuana plant is cannabis, but some of the connotations of that word are considered thorny by those making a legal living in the cannabis industry, including those who sell cannabis seeds to people who want to grow their own plants at home for their personal use. Marijuana seeds, pot seeds, and weed seeds are all growing cannabis plants. The only non-semantic point worth noting is that hemp is also cannabis, but hemp by definition is lacking a sufficient level of the psychoactive chemical compound THC to be classified as marijuana. When you buy seeds for your plants, even if they are labeled as "cannabis," 99 percent of the time, you're dealing with marijuana seeds, so don't sweat accidentally buying hemp seeds.
Growing Healthy Plants in Vegas
A benefit of being an outdoor grower is that a wide variety of strains of the marijuana family provide a hefty harvest when grown outdoors. That's not to say indoor growers can't get amounts of harvest you'll love! Growing cannabis outdoors also saves even more money than having to set up a space indoors, though both are much cheaper than trips to the dispensary over time.
The drawback to trying to tend to a cannabis garden outdoors in Vegas is, well, the weather. Nevada is the desert! Vegas is in the desert. It's dry heat, we know, but dry heat can still cause heat stress to your marijuana plant. The intense heat found much of the year in Vegas will test your plants, and when summer hits, you're in trouble. Cannabis is a hardy plant, and weed strains of the sativa variety can thrive in hot conditions. Even so, Vegas' heat levels and lack of rain do make outdoor growing trickier.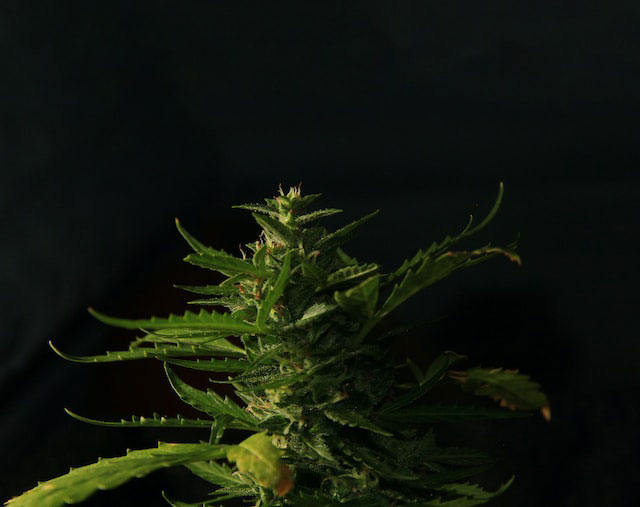 Forms of Cannabis Seeds
Even if you find the perfect strain for you, be sure to buy feminized seeds over regular seeds. Fully-feminized marijuana seeds almost guarantee you female plants. Why is that important? Only female plants have buds, and that is what you harvest to consume. Any experienced grower knows that a male plant won't do you any good in terms of your harvest.
Auto-flower seeds are also worth considering. This type of marijuana seed grows a plant that will flower based on the age of the plant. Most marijuana seeds are photoperiod, and those plants have to be exposed to a certain light cycle to flower. Now, experienced growers, and even beginner growers, can handle photoperiod plants, but auto-flowering plants are easier to get flowering if that is worth considering to you.
Cannabis Laws in Nevada
A wide selection of great cannabis strains is out there, but is the consumption of cannabis legal? Can you grow your own plants? Well, in 2017, recreational cannabis became legal in Nevada. This included allowing adults 21 and older to have up to an ounce of cannabis in their possession. However, Nevada also has a law related to growing your own marijuana plants from marijuana seeds that is as far as we know unique to the state. You are allowed to grow up to six cannabis plants at a time for recreational use, but only if there are no marijuana dispensaries within 25 miles of you. In Vegas, well, you aren't that far from the nearest licensed dispensary. Now, things have been changing on the cannabis front in the state. In 2023, the possession limit went from one ounce of cannabis to 2.5 ounces of cannabis. It feels like, if you are minding your own business and growing a few cannabis plants indoors exclusively for your personal use, law enforcement likely won't be coming after you, but those are the laws.
Ah, but wait! Medical cannabis is a different story. If you have a medical marijuana card, you are legally allowed to grow up to 12 plants for your personal use. That means all you medical marijuana patients in Vegas can grow plants for your personal consumption.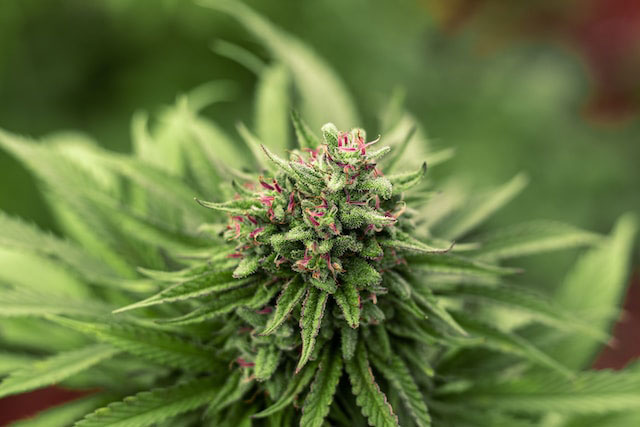 High-Quality Seeds from an Online Seed Bank
If you are looking for marijuana seeds for sale, a seed bank is the place to find them. Online seed banks offer not only a selection of strains but also the convenience of delivery. The best seed banks out there will offer high-quality seeds, but also fast and discreet shipping. You should also be sold fully feminized seeds, and a germination guarantee should be available to you from any seed bank worth trusting. There are several excellent, successful cannabis seed banks out there. If you are inclined to grow your own plants, we advise you to look into these seed banks, do some research, and maybe even try a couple for your first order or two. That way, you can contrast and compare. The desert landscape and specific grow laws of Nevada do make for an atypical circumstance, but we bet you can manage it with the right cannabis seeds and the right seed strains.
Las Vegans Love Growers Choice
So happy to have found this, now that the shop near me closed and I'm officially allowed to grow my own cannabis! Quick to ship and quick to germinate – and my ladies are looking fierce. Can't watit to harvest these buds.
Most Popular Cannabis Seeds