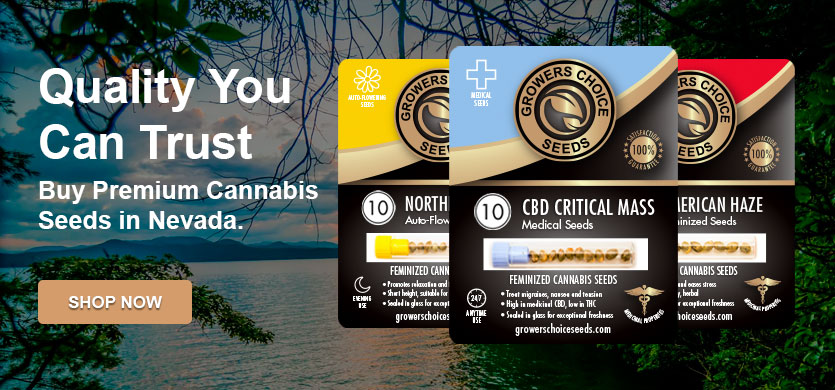 In 2023, Nevada's cannabis laws are riding the wave of acceptance, with cannabis advocates shaping a chill cannabis culture. The state's sunny, arid climate gives a nod to outdoor growers, but the attitude towards cannabis seeds remains a balancing act of legislation and liberation.
What Are Cannabis Seeds?
Navigating the digital realm for cannabis seeds? Buying cannabis seeds online? Talk about a game-changer. With online seed banks, you're diving into a wide selection of strains from the comfort of your couch. No more awkward interactions; just discreet shipping, all neat and tidy. And if you're about that price-check life, the web's your playground. Compare prices, read reviews, and hunt for those top-shelf pot seeds for sale. Thinking of going with Grower's Choice Seeds? Smart move. Their reputation's solid, and they've got reliable service and high-quality seeds down pat. Whether you're eyeing feminized, regular, or autoflowering seeds, online platforms like these ensure you're only getting the best. The future of weed seeds shopping? Online!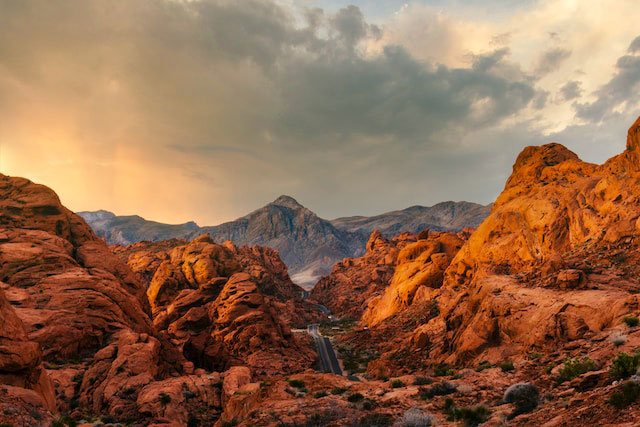 Marijuana Seed Types For Sale in Nevada
From the reliable classics to the efficient newbies, here's a breakdown: Feminized Seeds, Regular Seeds, and Autoflowering Seeds. Let's delve into what sets each one apart.
Feminized Seeds
In Nevada, feminized seeds are all the rage among cannabis growers, and for some solid reasons. These seeds, a result of some clever genetic interaction, guarantee solid female seeds every time. How's it done? Dive into the science: A female plant gets a dose of silver thiosulphate, prompting it to produce female pollen. This pollen then meets the seed crop, ensuring genetically female plants. So, why the buzz around feminized cannabis seeds? Well, growers get to dodge male cannabis plants, which can mess with yields. Plus, with all-female plants in the mix, expect bountiful harvests. In short, if you're aiming for a field of feminized plants, these seeds are a popular choice that delivers on the benefits.
Regular Seeds
In the heart of Nevada's cannabis cultivation scene, regular seeds are making waves. These unmodified originals of cannabis strains have given rise to the iconic landrace cultivars. Now, while there's chatter about feminized and autoflowering seeds, regular seeds hold their ground with some unique differences and benefits. They're the raw, untouched essence of cannabis strains, and their availability is a boon for both novice growers and sage cultivators. Handling regular seeds? It's a dance between male and female genetics. Watch out for male segregation unless you're feeling wild and letting plants mingle naturally. When it's time to create the next-gen of marijuana seeds, cherry-picking the best females for pollination is key. Regular seeds? They're old-school cool with a crucial role in the green game.
Autoflowering Seeds
Dive into the realm of auto flower seeds, where simplicity and efficiency meet. These dynamos stand out with their shorter flowering times and generally lower THC and CBD content. The magic behind auto seeds? They're crafted by blending regular strains with ruderalis cultivars. Ruderalis, for the uninitiated, is a cannabis species known for its automatic flowering trait regardless of light cycles. Growers cramped for space or those leaning into the easy-going side of cultivation absolutely vibe with these seeds. Their shorter lifespan, compact size, and resilience against pests and diseases make them a favorite. With these smaller plants, quicker harvests aren't just a dream; they're standard, even offering multiple rounds per year. Plus, the rise of CBD autoflowering strains amplifies options. When you think auto-flowering cannabis seeds, think efficient, compact, and handy.
High-Quality Cannabis Seeds
Navigating the cannabis growing scene, the gold standard is high-quality cannabis seeds. What sets them apart? Well, these premium seeds are the backbone of potent marijuana plants, boasting bolder flavors and heightened effects. The secret sauce lies in their genetics, ensuring stable and consistent outcomes. Moreover, a solid germination rate is your green thumb's best friend, hinting at the seed's vitality. But here's the kicker: not all seeds are created equal. Seed bank reputation plays a pivotal role, acting as a quality guarantee. To elevate your garden game and achieve high-quality yields, investing in quality marijuana seeds is non-negotiable. Always lean into reputable sources for your seed needs, because top-notch starting material is half the battle won.
Buying Marijuana Seeds in Nevada
Scoping prime spots to buy weed seeds in Nevada? Dive into online seed banks or swing by local stores to discover a world brimming with green potential. Both avenues are bursting with dispensary weed seeds and a plethora of services tailored to cater to both recreational and medicinal users. Speaking of medical cannabis, while Sin City vibes with its recreational flair, Nevada's medical marijuana program, kick-started in 2001, still holds ground, offering cardholders a buffer from the 10% sales tax that recreational folks cough up and more. Grower's Choice Seeds is a top shout for Nevadans, flaunting discrete shipping, a killer lineup of favorite strains, and stellar support. Fun fact: Despite recreational cannabis making waves, the medical program still serves a whopping 28,308 patients. Talk about staying relevant!
Purchasing Tips for Cannabis Seeds in Nevada
Whether you're a rookie or a seasoned pro, understanding the products, germination rates, and sifting through quality picks from dispensaries and online seed banks is crucial.
Experience Level with Growing Marijuana Plants
Your experience level is a big deal when diving into growing marijuana plants. For the novice growers just getting their feet wet, auto-flowering strains can be a game-changer. They're a tad more forgiving, requiring less time and effort, making them a solid choice for those still building their green thumb confidence. On the flip side, experienced growers often lean into regular or feminized seeds. These seeds offer more control, letting those with a higher expertise level fine-tune their cultivation approach for those maximum grams of yield. Whether you're a newbie or seasoned in the art, aligning your seeds with your experience level can be the key to a thriving crop.
The Range of Products Available & Germination Rate
In the glitzy world of Nevada's green scene, there's quite a range of products when it comes to cannabis seeds. From the diva-like feminized seeds to the old-school vibes of regular marijuana seeds, and let's not forget the always-on-time autoflowering varieties, you've got choices. Here are just a few:
Remember, the germination rate is key. It's like a seed's GPA, showing its potential for greatness. So, pick wisely and watch them flourish!
Wide Selection & Quality Products from Licensed Dispensaries and Online Seed Banks
So, you're on the hunt in Nevada, and lucky for you, there's a wide selection of top-shelf seed strains available from both licensed dispensaries and online seed banks. Whether you're in Sun City, Bullhead City, or Carson City, the range of products will have you spoilt for choice. Digging feminized seeds? They got 'em. Old-school regular cannabis seeds or quick-blooming auto-flowering seeds? Check and check. But here's the deal – always roll with reputable sources like Growers Choice. Why? To ensure you're getting high-quality seeds fit for medicinal purposes or just some quality recreational chill time. Plus, purchasing from these legit spots comes with perks like reliable shipping and that ever-essential discreet packaging. So, whether you've got a valid cannabis card or you're on the recreational wave, always opt for quality!
Popular Strains of Recreational Marijuana Seeds For Sale in Nevada
Kick back and chill as we cruise through the iconic White Widow vibes and take a laid-back journey into the upbeat world of Sativa strains.
White Widow Strain
Slide into the world of the White Widow strain, a classic that keeps turning heads. This balanced hybrid packs a punch with 60% indica vibes and 40% sativa energy, all while flaunting its high THC content – making it your daytime sidekick. Wanna hang out and brainstorm? It's a social strain that gifts you relaxation with sparks of creativity. Growing in Nevada? You're in luck. This compact beauty is not just quick to flower but stands strong against pests. Now, for those who dig deep, White Widow strains are all about mixing the old-school with the new, offering everything from creamy flavors to that spicy kick. Rock that White Widow and embrace the balanced high.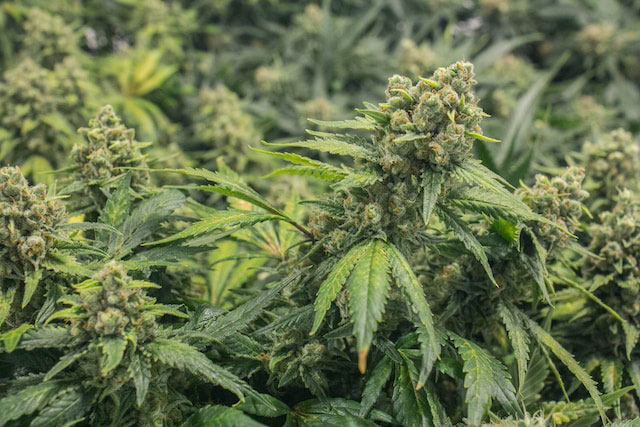 Sativa Strains for Sale Online
Scoping out Nevada's sativa strains? Dive into these beauties:
Happy growing! We have a feeling you're going to love our marijuana products!
Nevada Customers are Telling Their Friends!
I'm all about this company now, and I'll be telling my sister, who's been looking for some good cannabis seeds for her chronic pain. Look no more!
Buy Popular Cannabis Seeds