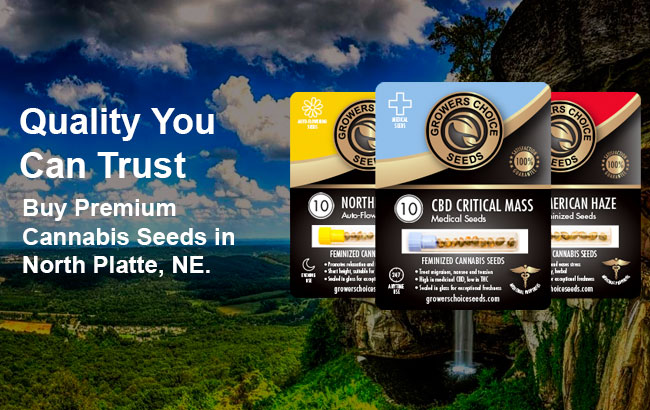 Are weed seeds legal to buy in North Platte?
Yes, it is legal to buy weed seeds in North Platte, and all of the rest of the United States. In North America, cannabis seeds are considered to be adult novelty items, making them collector's items and perfectly legal to purchase and own. While many states across the nation are creating legislation to legalize the medical—and in some cases recreational—use of cannabis, Nebraska's progress in this area has been slower. However, advocates are determined to work with lawmakers to ensure that the next bill proposing a compassionate medical marijuana program will pass.
Cannabis seeds for sale in North Platte
North Platte cannabis seeds are waiting for you at Growers Choice. To place your order, simply decide which strain is right for you, select the number of seeds you'd like, choose one of our easy payment options, and wait for your premium seeds to be delivered at your door. We're so confident in the quality of our seeds that every order comes with a 90% germination guarantee. This means that if you order 10 seeds and only 9 produce results, then we'll replace the non-starters right away. If you have any more questions about Growers Choice, then visit our website or reach out to our team of customer service representatives today.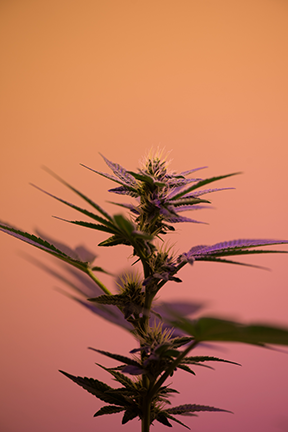 Buy cannabis seeds in North Platte
If you're looking for North Platte cannabis seeds then look no further than Growers Choice. With a selection of over 50 of the most popular strains selected by our team of medical and horticultural experts, we know we have something for everyone. Our team has over 20 years of industry research experience, allowing us to offer our customers with the freshest and highest quality cannabis seeds. We have the best feminized, auto-flowering, medical, and kush varieties of seeds that get delivered directly to your door. Ordering is easy, with safe and secure payment options including Visa, MasterCard, and Bitcoin.
North Platte gardeners are raving about Growers Choice
Growers Choice has the best selection of cannabis seeds online! It's so easy to order, and delivery is quick and discreet, just as promised. My seeds showed up in perfect condition—fresh and ready to go. I'll definitely be ordering from them again and can't wait to try out some of the other strains they have!
Most Popular Cannabis Seeds