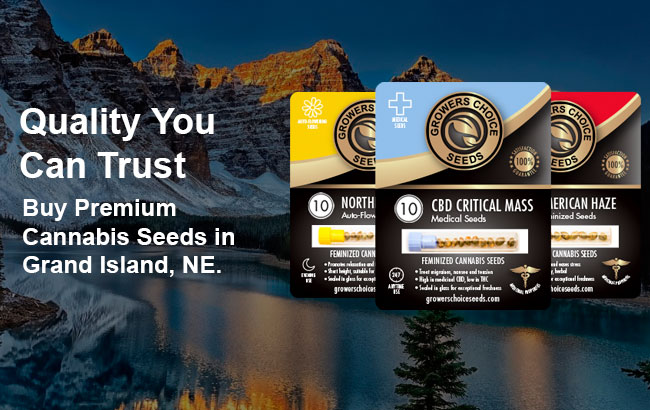 Is it legal to buy cannabis seeds in Grand Island?
Yes, it is legal to buy cannabis seeds in Grand Island! Due to the fact that cannabis seeds are classified as an adult novelty item, they are considered a collector's item and are legal to purchase and own all across North America. While the state of Nebraska has been slow to adopt more progressive laws about cannabis, the most recent medical cannabis bill to be presented in Senate, it was only three votes short of moving toward a final vote. Advocates in the state are determined to keep pressing and working with lawmakers to see that a compassionate medical cannabis bill is passed in the near future.
Buy cannabis seeds in Grand Island
Buying Grand Island cannabis seeds is easy as one, two, three when you order from Growers Choice! Simply visit out educational and informative website, order as many as seeds as you'd like from one of our 50+ high quality strains, and then wait for your order to be discreetly delivered to your door. Our team of medical and horticultural experts are dedicated to providing our customers with fresh, quality cannabis seeds and that all starts with a great understanding of this wondering form of natural medicine. With over 20 years of industry research, our team is able to offer the best strains and feminized cannabis seeds. Each of our seeds is hand-picked, inspected, and tested so that you receive only the best.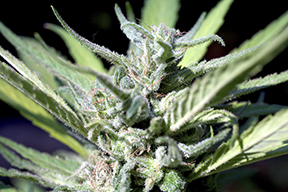 Cannabis seeds for sale in Grand Island
If you're looking for fresh Grand Island cannabis seeds, then your search is over. With Growers Choice, we're certain that you'll get the results you need with our high-quality feminized cannabis seeds. In fact, we're so confident that all of our orders come with a 90% germination guarantee—that's the highest in the industry! We want to help our customers live happier, healthier lives with the help of green medicine, so our customer service team is ready to help every step of the way!
Grand Island gardeners love Growers Choice
Ordering from Growers Choice is the best decision I made all year! It was easy to purchase my seeds online, and they arrived at my door shortly after my order was confirmed. The seeds were fresh and were exactly what I was expecting. I'll definitely be ordering again!
Most Popular Cannabis Seeds