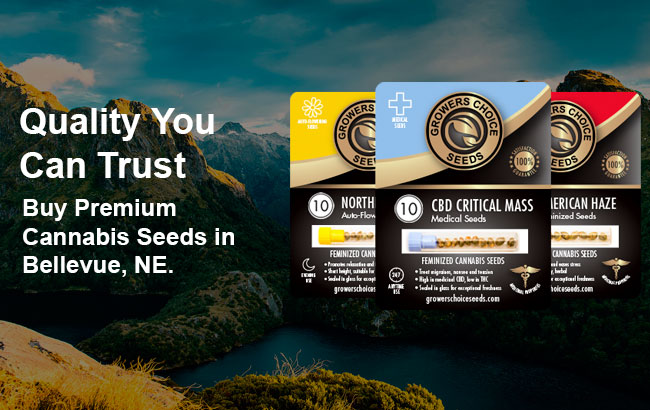 If you're thinking about purchasing cannabis for smoking in Bellevue, Nebraska, you better think twice. In this state, medicinal and recreational weed are illegal. Although cannabis proponents have repeatedly tried to legalize it in the state, all those attempts have failed. Despite neighboring states making marijuana accessible to residents, Nebraska remains steadfast against its residents purchasing and possessing marijuana products.
Marijuana in Bellevue, Nebraska
As the oldest city in the Nebraska Territory in the 1800s, many were hopeful that Bellevue would become the capital of the burgeoning state. Although that didn't happen, Bellevue continued to thrive and is now the third-most populated city in the state. It has continued to draw in residents due to its great cost of living, proximity to Omaha, and beautiful parks. Although Bellevue has plenty to offer, it can't offer residents or visitors marijuana.
That's right, all forms of the green stuff are illegal throughout Nebraska. Whether for recreational or medical purposes, marijuana is off-limits. Despite that fact, it hasn't stopped cannabis enthusiasts from pushing for its legalization. While they have tried, Nebraska hasn't budged, so let's take a look at the history of cannabis in the state, the various types of seeds available, and how to pick the best ones.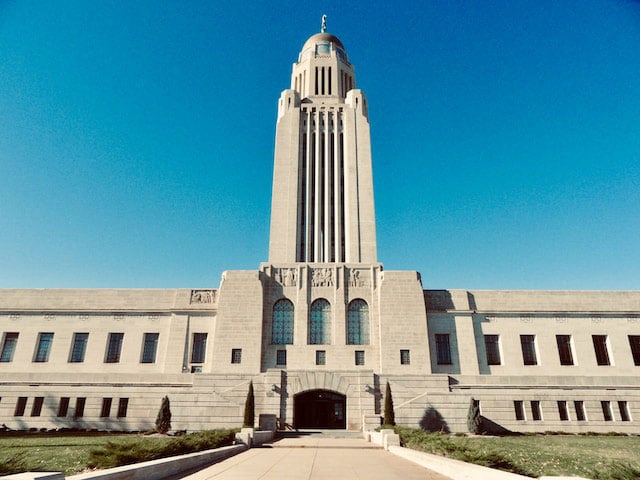 History of Cannabis in Bellevue
Hemp has long played a crucial role in Nebraska and was first grown for commercial purposes in the 1880s. As people's attitudes toward marijuana increasingly turned negative in the early 20th century, Nebraska joined in and officially prohibited it in 1927. In the 1960s, attitudes started to shift once again, and cannabis possession charges for first-time violators resulted in no more than seven days behind bars. By the late 1970s, marijuana was further decriminalized, establishing first-time offenders would only face a civil offense instead of a criminal charge.
Shortly after neighboring Colorado legalized recreational marijuana in 2012, Nebraska experienced a rise in marijuana-related arrests. Therefore, the state joined with Oklahoma to try to remove Colorado's marijuana law from the books. Of course, it didn't work, so Nebraska was on its own when it came to fighting increased marijuana use.
Due to more people accepting marijuana, the state looked toward revamping its marijuana laws, and in 2015, a medical marijuana law was introduced by lawmakers. While it was initially supported, it didn't advance due to a Senate filibuster. In 2020, a medicinal cannabis bill was kept off the ballot due to a technical error. Cannabis enthusiasts didn't give up.
As of 2023, lawmakers have introduced a bill to consider adult-use marijuana. Another bill would once again try to legalize cannabis for medical marijuana patients with certain qualifying conditions. For now, many are keeping a close eye on the situation to see if legal weed will finally become a reality in the Cornhusker State.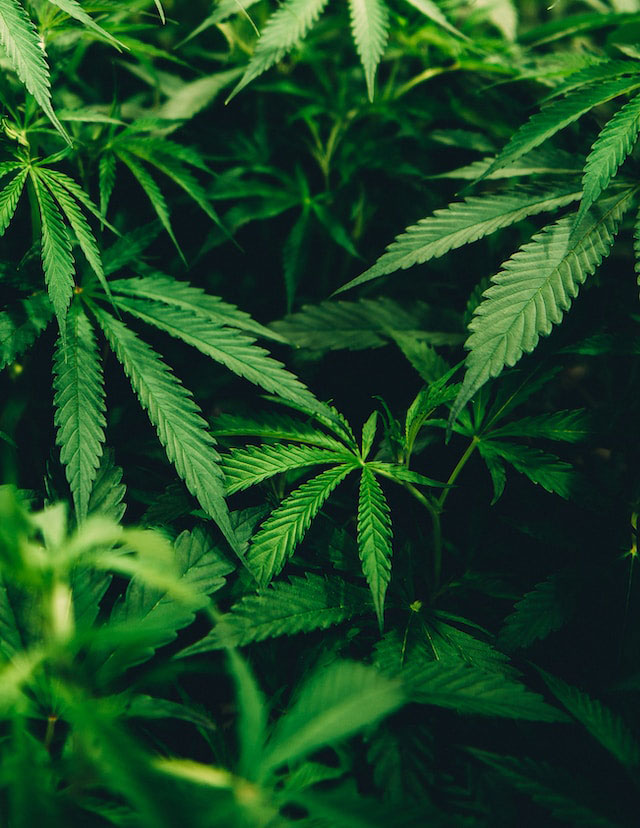 Growth of Marijuana Plants in Nebraska
Despite weed being illegal in Nebraska, marijuana has a mind of its own and grows wildly and freely there. Feral marijuana is also called "Nebraska Nonsense," and is a descendant of industrial marijuana plants. Low in THC, the plants were originally grown for manufacturing, textile applications, and more. For the past few decades, millions of these plants have been eradicated yearly, but some say they should be preserved for when marijuana is legalized in Nebraska. Under this line of reasoning, the feral weed could be used to replenish landrace strains, which are pure and native to the area.
Types of Cannabis Seeds
Although you can't plant and grow marijuana, you can purchase cannabis seeds as novelty items. These seeds come in several different types, which all serve a specific purpose. While different growers have different needs, they should be well informed so as to be able to choose the right kind to meet their needs. Once you're in the market for seeds, the top choices you should know about are feminized, autoflowering, and regular.
Feminized
Feminized seeds are exactly what you need when you want to cultivate only female plants. Breeders deliberately remove all traces of male genetics to ensure growers get only female plants. As such, there's almost zero chance of male crops, meaning no cross-pollination. That also gives growers peace of mind because they know which gender will grow beforehand.
The greatest advantage of feminized seeds is they yield buds. These are the parts of the plants that are smokable and what marijuana connoisseurs seek out. Buds from feminized seeds are potent since they are rich in THC, CBD, and other crucial cannabinoids. They are also flavorful thanks to their varied and complex terpene profile. Growers also love how feminized seeds are big-yielders to provide larger amounts of their favorite marijuana strains.
Autoflowering
Autoflowering seeds will automatically flower. Due to the way that these seeds are cultivated, expect them to seamlessly go from vegetation to flowering. Best yet, you don't have to change the lighting cycle for them to flower. Because they are non-photoperiod, unlike other seeds, you don't have to place your growing plants under the sun or a light source for a certain amount of hours. Similarly, you don't have to expose them to a set amount of darkness. Simply plant them, and watch them do their thing!
Many growers turn to autoflower seeds because they are often feminized to provide smokers with smokable buds. Additionally, they are beloved since they grow compact and are easier to maintain and look after–making them ideal for novice and indoor growers Regardless of where you grow them, expect a quick harvest time due to their fast flowering abilities!
Regular
Growers of more experienced skill levels often turn to regular seeds since they aren't cultivated in any particular way. Instead, they are 100% natural, allowing both male and female plants to grow. What that means for growers is they can cross one of each gender from their favorite types of marijuana to come up with a new, tantalizing strain.
Since they are all-natural, regular seeds are perfect to take clippings from for cloning purposes. They will develop a well-structured root system and produce plants quickly. Their genetics will also be consistent to ensure you know what to expect. Growers also love how sturdy and durable these plants are, ensuring they can grow in a range of climates. Additionally, you can rely on these plants to be resistant to a range of diseases and pests.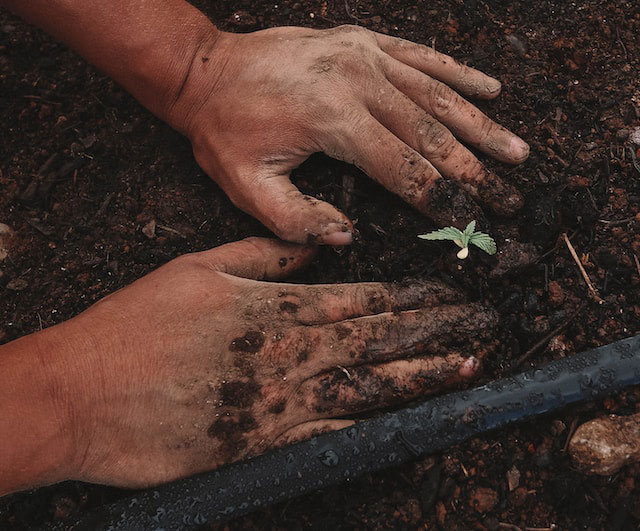 Distinguishing Between Low- and High-Quality Seeds
While you're probably in the mood to get your hands on some premium seeds, don't just grab the first ones that you come across. Instead, you need to be able to tell the difference between high-quality and low-quality seeds.
It all starts with appearance. Premium, mature seeds tend to be brown with dark black or brown streaks. They are commonly referred to as "tiger stripes" due to their appearance. Quality seeds will also appear shiny due to a waxy sheen that lets you know they will germinate easily and grow premium weed.
On the other hand, low-quality seeds are white or green. This indicates they are immature and have a low likelihood of germinating and growing into healthy, mature plants. When seeds are old and past their prime, they will look crumbly and wrinkled. They also will no longer have a sheen, giving them a low germination rate.
Besides their look, you can also touch your seeds to determine if they are the right fit. Premium seeds will be hard and will retain their shape when squeezed between your fingers. Low-quality seeds will be softer and mushier. If they are too old, they might crumble and turn into dust.
Choosing an Online Seed Bank
Are you overwhelmed by the sheer number of online seed banks? Like many others, it can be hard to navigate those murky waters, but we're here to help. The only name that needs to be on your mind is Growers Choice Seeds! Just like our name suggests, we have all the choice seeds that will turn your growing experience into an exceptional one.
You'll have an extensive selection of premium seeds with a germination guarantee to ensure they blossom and thrive into top-quality cannabis. Additionally, you'll love our prices which are unbeatable and unparalleled. On top of that, we offer awesome reps who are friendly and knowledgeable. There's so much to love about us that you'll have no choice but to choose Grower's Choice!
Popular Cannabis Strains in Bellevue
Bay 11 Feminized Seeds – well-rounded and award-winning, this strain is equal parts sativa and indica with a 25% THC content to provide users with focus and euphoria and an extremely large yield that averages up to 1000 grams per plant
Power Plant Feminized Seeds – a classic hailing from South Africa, this sativa-dominant hybrid strain is the perfect choice to energize, uplift, and boost the mood with an average 19% THC content that's easy to grow for all skill levels
Lucid Dream Feminized Seeds – a rare find, this highly sought-after sativa-dominant hybrid strain can't be found just anywhere and users love it thanks to its high 24% THC content and ability to stimulate creativity and energize
Discover the Best Bellevue has to Offer
TAwesome. Nice package, nice people, nice shipping. I'm sold.
 Our Most Popular Cannabis Strains