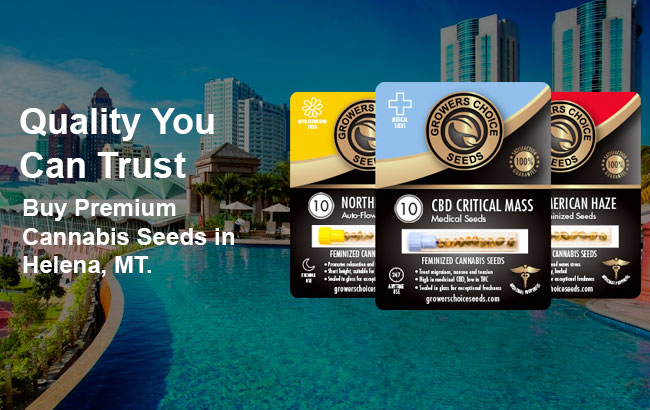 Are Helena cannabis seeds legal?
Yes, cannabis seeds are legal! In Helena and across all of the United States, cannabis seeds are considered adult novelty items, which means they classify as a collector's item and are legal to purchase and own in any state. Additionally, Montana has an active medical marijuana program that allows residents to use, possess, and cultivate cannabis for medical use without state penalties. To participate in the medical marijuana program, patients must receive written certification from a physician of a debilitating medical condition that can be treated with cannabis. They must then register with the Department of Health and Human Services to receive their Medical Marijuana card.
Buy cannabis seeds in Helena
At Growers Choice, we offer an extensive selection of over 50+ premium cannabis seed strains available online for purchase. When you order from Growers Choice to an address in the U.S., then you receive flat-rate shipping and shipment tracking at no extra cost. Whether you're ordering 3 seeds or 300 you'll get the same low price for delivery. Our feminized cannabis seeds make everything easier, and every order comes with a 90% germination guarantee. That means if you order 10 seeds and less than 9 produce results, we'll replace the non-viable seeds straight away! So visit Growers Choice today and find the right Helena cannabis seeds for your lifestyle.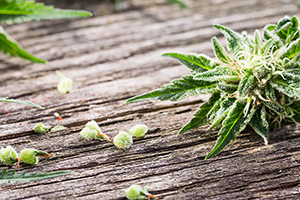 Cannabis seeds for sale in Helena
The best quality Helena cannabis seeds are waiting for you at Growers Choice. With just a few clicks of your mouse, your feminized cannabis seeds could be on their way to your home. We offer a variety of strains in auto-flowering, medical, and kush varieties, offering something for everyone. Whether you're new to green medicine or an expert in cultivation, Growers Choice is here for you. Along with a number of educational resources available on our website, our customer service team is also available to answer any questions or concerns you may have.
Helena customers rely on Growers Choice
Growers Choice makes ordering high-quality feminized cannabis seeds so easy! And the best part is, your order is delivered so quickly. I can't believe I'm able to get such a great product without ever leaving my home—it's almost too good to be true!
Most Popular Cannabis Seeds