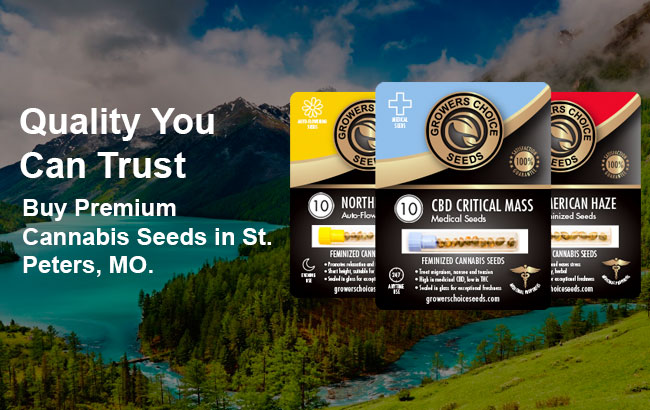 Buy cannabis seeds in St. Peters
In the body, THC is known to react with the CB1 and CB2 receptors, boosting mood, improving hunger, and even battling pain. CBD does not react with these receptors, and in fact is thought to block the uptake of THC when the two are present at the same time, meaning it can render the psychoactive side effects useless (or at least less severe) in strains that contain a combination of the two. This feature alone would make it an attractive option for physicians with patients ranging in ages from the very young to the elderly, who aren't interested in any uncomfortable hallucinogenic effects.
Is it legal to use cannabis in St. Peters?
Missouri remains one of the holdout states, having only just decriminalized the possession of 10g or less of marijuana back in 2014. The penalty comes with a significant fine but no jail time. Lawmakers here did move to legalize medical CBD, however, as treatment for intractable epilepsy, and advocates hope that in time, and through efforts at better educating the local government, legalized medical marijuana as a whole is an option on the horizon.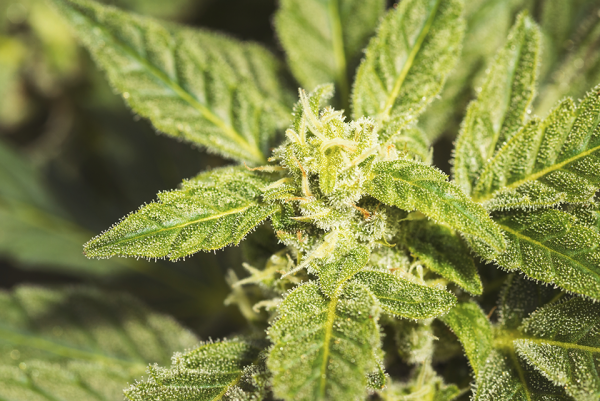 Cannabis seeds for sale in St. Peters
Though it is yet to be made a legal practice in Missouri, you can always stock up on your favorite St. Peters cannabis seeds strains by shopping online with Growers Choice Cannabis Seeds. Weed seeds are considered an adult novelty item when not germinated, and we ship anywhere in North America. We carefully cultivate our cannabis seeds and hand pick each to inspect for signs they might not be viable, like mold or cracks in the surface. Then, your order is carefully packaged in glass vials to guarantee freshness during transit, and shipped straight to your front door in St. Peters. If stored properly, our seeds will last upwards of 2 years, and we also offer a 90% Germination Guarantee – if your seeds don't germinate, we'll replace them.
What does CBD stand for?
Although cannabis still maintains a relatively frivolous reputation, advocates and researchers alike understand the medical benefits of this plant, and how its many clinical applications can help treat patients all over the world. Providing potent pain relief and relaxation, cannabis benefits from chemicals called cannabinoids which are secreted by the leaves of the plant, and work exclusively with the endocannabinoid system throughout the brain and body, which is responsible for the regulation of important functions like sleep, memory, hunger, happiness, and more. Although about 80 different cannabinoids have been identified, the most prevalent of these chemicals are tetrahydrocannabinol (THC) and cannabidiol (CBD). THC is infamous among stoners, as it provides that characteristic psychoactive "high" that recreational users prefer. CBD on the other hand, does not have psychoactive properties, and has proven a huge boon to the medical industry. Looking for St. Peters cannabis seed strains high in CBD? Shop online with Growers Choice Cannabis Seeds – we deliver everywhere in the US.
We're getting rave reviews from customers in St. Peters
What a fantastic experience, in every way. First and foremost, they are great at communication. Shopping was super fast for over the border (they come from Canada) and the seeds were exactly as described. We won't be able to germinate for a bit, though I'm itching to give it a go and see what kind of plants we're going to get. All in all, a pleasure doing business with Growers Choice, and I'm looking forward to doing so again!
Most Popular Cannabis Seeds