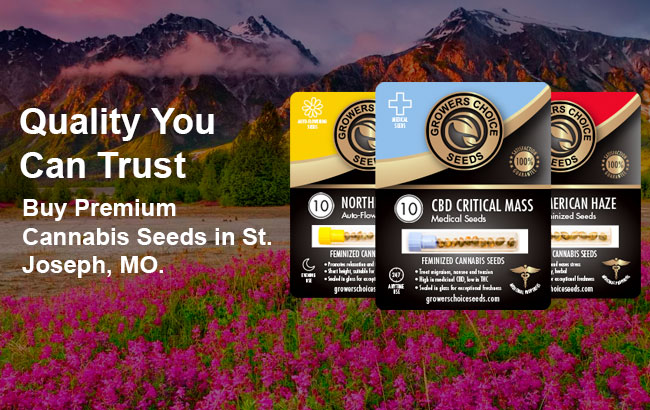 Buy Cannabis Seeds in St. Joseph
If you're interested in educating yourself about—and purchasing—cannabis seeds, Grower's Choice is your optimal resource. With 20 years of industry research and a wide following of happy customers backing us, we're a trustworthy, safe vehicle for your foray into the world of St. Joseph cannabis seeds.
If you're looking to get your hands on some seeds, you can check out our wide variety of auto-flowering, medical, and feminized seeds in our shop. With our variety of high-CBD and high-THC strains, we've got something for everyone.
Our shopping experience is also incredibly efficient: our high-quality strains are discreetly delivered to your door, eliminating any difficulties and anxieties from your experience with us.
What Are St. Joseph's Cannabis Laws?
As of now, the growing, use, and possession of cannabis are criminally punishable in O'Fallon, regardless of medical applications. However, you can still buy cannabis seeds: they are now legal to purchase across North America. If your seeds are ungerminated—or not sprouted—they are legal to purchase as "collector's items" or as "adult novelty souvenirs."
This being said, cannabis laws in the U.S. are changing ever more frequently. Issues surrounding legalization are regularly debated across the country, with the questions of medical and recreational use at the forefront of many minds. Interested in learning more about American cannabis laws? Head over to our blog.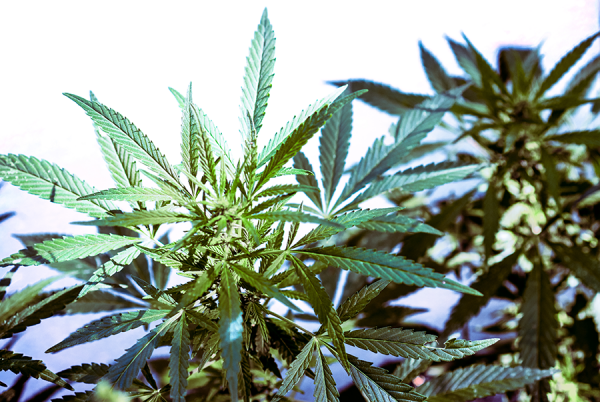 What's the Growth Cycle of Weed Seeds?
As cannabis plants mature, they pass through three distinctive stages:
Germination
The Vegetative Stage
The Flowering Stage
Throughout the germination stage, the cannabis seed begins to sprout. Next, the weed seed undergoes the vegetative stage, where it starts to increase in size, sprout leaves, and grow stronger. Finally, the plant enters the flowering stage, where it produces buds that can be dried out and used.
Cannabis Seeds for Sale in St. Joseph
Your health, safety, and happiness are our top concerns. That's why we provide only 100% fresh, quality-inspected St. Joseph cannabis seeds for all of your needs. Before you can even buy our products, they undergo a rigorous vetting process—we carry only the most genetically superior strains on the market. Then, each seed is methodically inspected and tested, ensuring that our products are up to your standards. This way, you're given a safe, secure experience each time you shop with us.
To complement our safety regulations, we also provide a 90% germination rate on our cannabis seeds—an industry game changer. What's more, if you receive any non-viable seeds, we will replace them speedily. What more could you ask for?
St. Joseph Raves About Growers Choice
Each aspect of my Grower's Choice experience was incredibly informative, easy to operate, and timely. From learning all about weed seeds to having them shipped to my door, I felt like each aspect of the buying process was tailored to my needs. The quick delivery and quality customer service were top highlights for me. Outstanding job, Grower's Choice!
Most Popular Cannabis Seeds