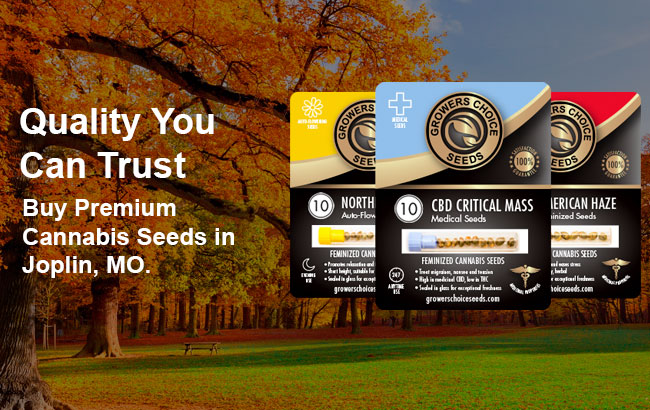 Buy cannabis seeds in Joplin
CBD is a non-psychoactive chemical that is considered an antagonist of the same receptors that react with THC, the psychoactive strain – this means that when both are present, CBD can block the uptake of THC to either lessen or completely mitigate the results of this hallucinogenic cannabinoid. This makes it a fairly attractive option for medical purposes, as it can be prescribed to a wider variety of patients, including children and the elderly.
Is it legal to buy cannabis seeds in Joplin?
Cannabis seeds are considered adult novelty items, and although the state of Missouri hasn't made the cultivation of cannabis a legal practice just yet, you can still purchase and stock up on cannabis seeds while you wait for the inevitable day that legislation passes allowing patients and recreational growers to plant their own therapeutic gardens.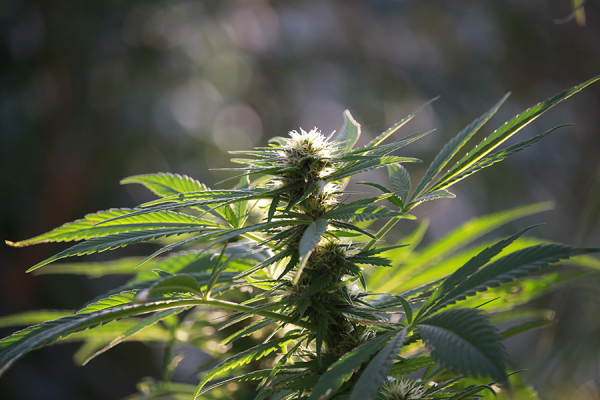 Cannabis seeds for sale in Joplin
When it comes time to stock up on your (old and new) favorite Joplin cannabis seeds, look no further than Growers Choice Cannabis Seeds online – we carry a wide variety of strains, all grown by our team of experts. We hand-pick and inspect every seed for mould or cracks that might affect viability, and then seal evey order in medical-grade glass vials to guarantee freshness during transit and on delivery. Our glass vials also act as an excellent storage container, in the case you might need to preserve your seeds for an extended period of time. Properly preserved, your seeds can remain viable for upwards of three years.
Cannabis and intractable epilepsy
Would it surprise you to know that there is evidence that cannabis was used as far back as 1800 BC as a treatment for epilepsy? Followed by physicians in the late 19th century employing cannabis as a treatment in the same regard. Remarkable, then, that only now is the medical community beginning to recognize the potency and efficacy of the chemicals in cannabis as a viable and all-natural treatment option for patients suffering from epileptic seizures. Epilepsy is a condition that impacts the brain, and is associated with cognitive dysfunction and behaviour disorders. Currently, there are more than 20 antiepileptic drugs available for the treatment of epilepsy, but 30% of patients continue to have seizures. Cannabis, particularly those strains and products high in cannabidiol (CBD), has been shown to provide relief to those patients, with young Charlotte Figi the poster child for the movement. To buy top quality Joplin cannabis seeds online, shop with Growers Choice Cannabis Seeds – we deliver our seeds from coast to coast.
What are customers in Joplin saying about Growers Choice?
I've never had any problems getting my orders processed when I shop with Growers Choice, less than a week turn around for each order. This company is the best. You can order with total confidence. I've got five packages waiting to go, can't wait to get this started. Pot has made a huge change in my life – I don't have to vape every day but it really takes the pain away when it hits.
Most Popular Cannabis Seeds