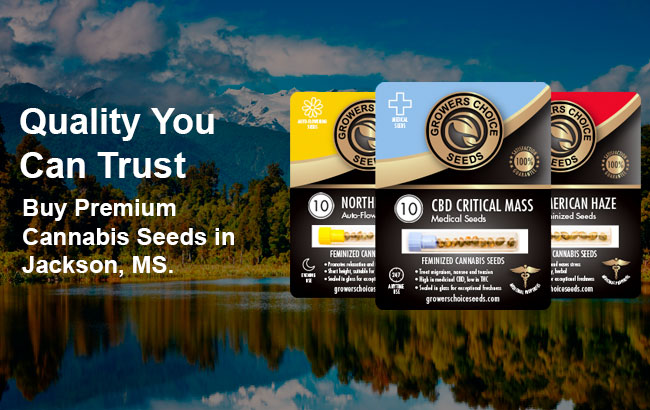 Where to buy cannabis seeds in Jackson?
Jackson, Mississippi is "The City with Soul", with numerous prominent blues, gospel, folk and jazz musicians hailing from the state, as well as a mention in the Mark Ronson Bruno Mars hit song "Uptown Funk".
Take advantage of the city's diversified nightlife, or check out the Mississippi Museum of Natural Science, the Old Mississippi State Capitol, the Jackson Zoo, or even the Jackson Volcano, an extinct volcano 2900 feet beneath the city, under the Mississippi Coliseum. How can you make cannabis a part of your lifestyle in Jackson?
Is cannabis legal in Jackson?
Mississippi has a stricter stance on medical cannabis than some of the more liberal states, however, they have passed a medical CBD law which allows the use of cannabis extracts which are high in CBD and low in THC.
Though Mississippi has decriminalized cannabis possession and is home to the only cannabis farm that is federally sanctioned, it remains one of a dwindling number of states with the most minimal medical cannabis laws (CBD only). In the 2017-2018 year, three different bills were introduced with the goal of expanding the medical marijuana opportunities in this south-eastern state, but all of them failed to go beyond the legislative committee. Here's hoping 2018 sees some more positive forward motion for medical cannabis in Mississippi.
Order Weed Seeds in Jackson
If you're looking for the best options – choose Growers Choice. It's up to you to pick the best cannabis seed strains for your collection, and in our store we offer more than 40 unique strains, all of which have been lab-tested to ensure they really do possess the genetics we claim. Loads of happy customers should be enough to show you the quality of our products – just check out our Instagram page and the hashtag "#growerschoiceseeds". Why chance choosing your strains from any other company? Reach out to our helpful customer service reps now, and place your order for Jackson cannabis seeds, today. So many awesome strains to choose from, in three great varieties:
Regular Feminized (bold red packaging)
Auto-Flowering (bright yellow packaging)
CBD Medical (calming blue packaging)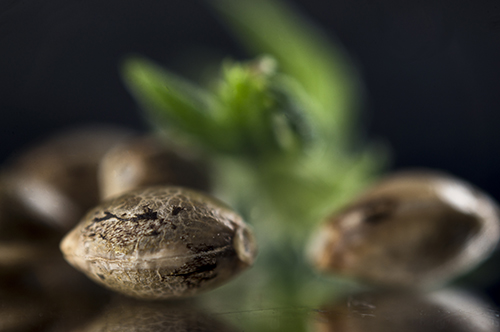 Do cannabis seeds contain CBD?
Cannabidiol, or as its more commonly known, CBD, is a compound that occurs naturally in cannabis, and has potent medicinal applications. Cannabis seeds usually contain both CBD and THC (the compound associated with the psychoactive effects cannabis is most known for) growers have been able to create hybrid cannabis strains that are higher in CBD and better suited for medical purposes. At Growers Choice, we offer six unique CBD strains, including:
CBD Blueberry: this strain contains 7% THC, but this is balanced out by 7% CBD, which means the strain possesses almost no psychoactive qualities.
Medical CBD Moby Dick: with 5% CBD
CBD Shark: with 8% CBD
How can I get cannabis seeds?
The best way to get high quality cannabis seeds is to visit the Growers Choice Cannabis Seeds website, where you will find a selection of premium quality and high-CBD cannabis strains that are excellent for medical use. Simple place your order and your purchase will be delivered directly to your door. Our cannabis seeds are sealed to ensure they will remain fresh until you are ready to use them. Users are free to purchase and own cannabis seeds, as they are considered an adult novelty item.
Our Customers Keep Coming Back For More
Everything popped, love this company! I got about six different strains, and we're talking quality beans across the board. Any issues with the results are mine alone. Have ordered from them again and will continue to do so.
Most Popular Cannabis Seeds