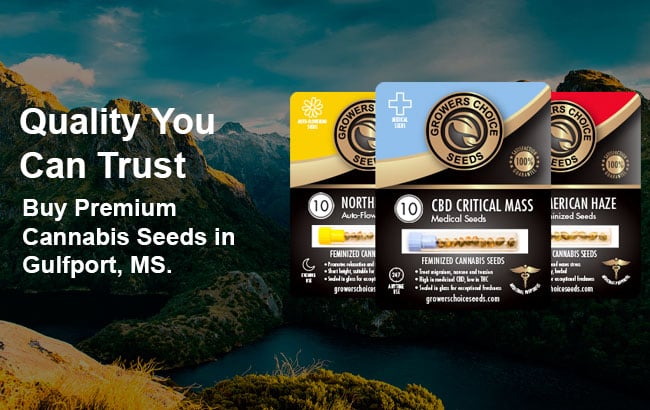 Where to buy cannabis seeds in Gulfport?
Gulfport, Mississippi started out as a lumber port, but this city quickly evolved into something more. With white sand beaches stretching the Gulf of Mexico, Gulfport is a tourist haven and casino lovers dream. Spend the day at the Gulf Islands Waterpark, the night at the Island View Casino, and when you need a break, check out Jones Park, or the miniatures at the Mississippi Coast Model Railroad Museum. Gulfport also benefits from Mississippi's recently enacted medical cannabis laws.
Is cannabis legal in Gulfport?
Recreational use of cannabis is not legal in Mississippi. Medicinal use of cannabis is legal in Gulfport, although certain restrictions apply.
Can I buy cannabis seeds in Gulfport?
You can get cannabis seeds in Gulfport by navigating your web browser to Growers Choice Cannabis Seeds. We carry a curated selection of premium quality cannabis seeds for personal use. Each seed is hand-picked and inspected to ensure efficacy. It's out mission to help cannabis proponents cultivate healthy and bountiful crops. Once you place your order, your seeds will ship directly to your door. Even recreational users are free to purchase seeds from Growers Choice, as they fall under the category of adult novelty items.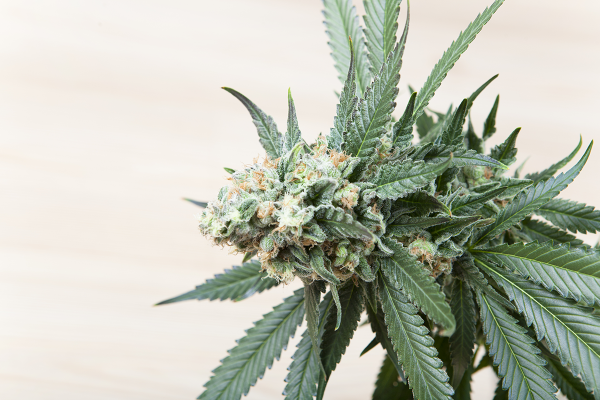 What makes cannabis a medicinal treatment?
There are several active compounds found in cannabis, of which cannabidiol, or CBD, has been found to provide significant medical effects. 
Can cannabis seeds help give me energy?
If you're looking for a boost in energy or creativity, look for cannabis seeds that are higher in sativa, like Diesel, which offers a potent high in the morning or early afternoon. Indica cannabis strains are generally higher in CBD, and are best suited to evening use as they offer a characteristic "couch-lock" body high, which is great for relaxation. Mazar offers a good example of this.
Better Business With Growers Choice
I've done business with Growers Choice since they opened and I've received every order I placed. All within a week, not bad for international delivery. Have not had a bad bean yet, all sprouted. I highly recommend this business!
Most Popular Cannabis Seeds