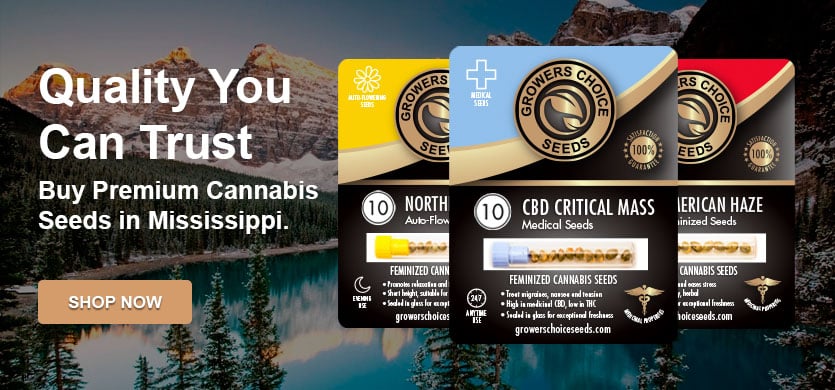 The Magnolia State's humid climate is likely to tempt green thumbs, and indoor and outdoor Mississippi growers alike will enjoy cultivating cannabis in this part of the country. There are so many possibilities for enjoying cannabis in the Southern states.
What is Cannabis?
Navigating the cannabis scene in Mississippi? Between its chill therapeutic benefits and the vast seed spectrum, there's a lot to unpack. Here's your go-to guide for making sense of it all and snagging just the right seeds. Let's get into it!
Benefits of Cannabis
Exploring the benefits of cannabis is quite the journey. This green wonder offers therapeutic effects for those grappling with the emotional weight of discomfort, uncontrollable muscle twitches, and a dwindling appetite. Here's the kicker: cannabis contains CBD (cannabidiol), a compound that brings relief without sending you to the moon. None of that heady psychoactive stuff that comes from THC content (though many strains feature both cannabinoids). If you're scouting for a pick that offers these effects, look for an option rich in CBD, like CBD Shark or Moby Dick. They're the go-to for aches, muscle jitters, and overwhelming queasiness. Whether you're new to the scene or just curious, there's a world of relief waiting in those leaves.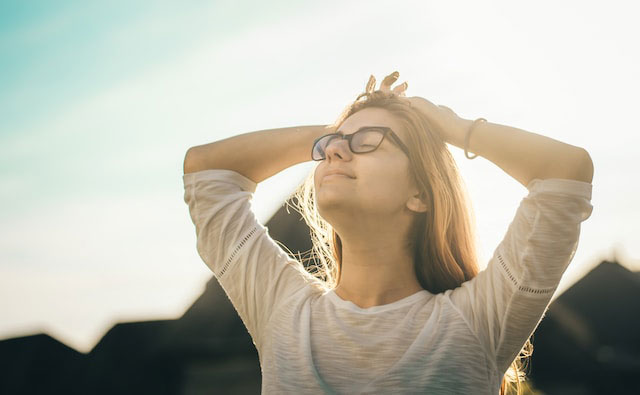 Types of Cannabis Seeds
Diving into cannabis cultivation? Let's chat about seeds. You've got natural marijuana seeds, which are kind of like wild cards with their mix of male and female genetics. Then there are beginner cannabis seeds, tailored for those taking their first growing steps. These include feminized seeds, which ditch the males, and auto-flowering seeds, also feminized and ideal for those wanting a quicker grow without fussing over light conditions. The beauty? Each type offers unique benefits, from diverse growth patterns and flowering times to resilience. So, when picking seeds, weigh in on growth requirements to ensure your green journey is smooth sailing.
Buying Cannabis Seeds in Mississippi
Looking to snag your favorite strain in Mississippi? Well, here's the lowdown: Mississippi tipped its hat to medical cannabis in 2022 with the Mississippi Medical Cannabis Act. But there's a catch: dispensary doors only swing open to those flashing a medical marijuana card. Feeling a bit adrift in the weed seeds USA market? Don't fret, we've totally got your back! Dive into Grower's Choice Seeds, your ultimate online seed bank, for a stellar selection of pot seeds. They offer a trove of weed seeds for sale that will have you grinning ear to ear. And guess what? Under federal law, scooping up and pocketing those weed seeds, aka "novelty items", is all good – just keep them as adult souvenirs. But planting them in Mississippi? You might want to hit pause on that dream.
Laws Surrounding Cannabis in Mississippi
From medical benefits to home-grow rules and the legal do's and don'ts, here's your roadmap to navigating the green wave in the Magnolia State.
Medical and Recreational Use of Cannabis
Since the Mississippi Medical Cannabis Act of 2022, medical use is legit, but recreational use is still a no-go. The state rolled out the Mississippi Medical Cannabis Program (MMCP) to ensure patients and the public find the balance. Those with conditions causing heartaches, body aches, or emotional stress might qualify. But watch your limits! A resident can only get 3.5 grams of medical cannabis flower, a gram of concentrate, or 100 milligrams of an infused type of cannabis produced THC in any rolling seven-day period. Step up the amounts of cannabis, and penalties get steep, from monetary fines to jail time. To be in the clear and get that medical card, visit MMCP, meet a certified provider, and follow the state guidelines. And always remember, while you can buy, growing at home is still off the table.
Possession Limits for Medical and Recreational Users in Mississippi
In Mississippi, limits for medical card holders are straightforward. Qualified medical cannabis cardholders can get up to 3.5 grams of flower or a gram of concentrate daily from licensed medical cannabis establishments. Monthly, that's three ounces of flower. THC levels? Capped at 30% for flower and 60% for concentrates.
Dive deeper: users can't exceed 6 "Mississippi Medical Cannabis Equivalency Units" or MCEUs (roughly 21 grams) in a week. Locals' monthly limit is 24 MCEUs, while visitors are capped at 12 MCEUs over one rolling fourteen-day period. Recreational cannabis use? Still illegal. Over 30 grams? That's felony territory. Want legal recreational marijuana? Head to Missouri.
Growing Regulations for Personal Use in Mississippi
Navigating cannabis regulations in Mississippi for personal use is a bit like threading a needle. Here's the scoop: if you're thinking about cultivating any form of cannabis for personal kicks or making your own edible cannabis products, pump the brakes. Even if you're a registered patient in the medical marijuana program, growing your own green at home is a no-go. Every medical marijuana seed or marijuana plant must come from a Mississippi-licensed cannabis cultivation facility.
For those with the right credentials, as a medical cannabis cultivator—an experienced grower—there's a list of requirements to check off. Every gram has to be grown, cultivated, processed, and dispensed right here in the state – no importing medical cannabis products. Safety's key: cultivation happens with strictly indoor growers in locked and secure facilities. Sorry, outdoor growers, no outdoor yields here; Mississippi's all about those indoor vibes.
Penalties for Violating the Law in Mississippi
Penalties for ignoring cannabis laws, even for medical purposes, are no joke in The Hospitality State. Here's the deal: cultivating for personal enjoyment? Even as a registered patient, it's off-limits. Every seed or weed plant must come from a Mississippi-licensed facility. For those eyeing medical cannabis cultivation, there's a list. Everything must be grown, processed, and dispensed in-state – no importing THC. And for safety? The cultivation process has to be indoors, in secure places. Sorry, outdoor enthusiasts, no yields; Mississippi's all about indoor yield vibes.
How to Obtain a Medical Marijuana Card in Mississippi
In Mississippi, getting your hands on a patient registry card isn't too tough if you're playing by the rules. First, check if you have a qualifying medical condition; these range from cancer, Parkinson's, and PTSD to conditions that cause severe nausea or seizures. Once you've ticked that box, get a certification from a medical professional participating in the state's cannabis program. After they give the green light, you've got six months to apply online to the Mississippi Medical Cannabis Program. Just register, choose your application type, confirm your registration, and kick off your application with a photo. After approval, you'll get an electronic ID patient card. Now, here's the scoop: Mississippians were all in for a medical cannabis program (Initiative 65) in 2020. But the state Supreme Court said, "not so fast", and threw it out. However, in 2022, the legislature found a middle ground with the Mississippi Medical Cannabis Act (SB 2095).
The Climate of Mississippi and Ideal Strains for Planting
Nestled in the South, Mississippi boasts a subtropical climate with chill winters and balmy summers, creating an interesting palette for choosing the right cannabis strains to flourish in its unique environment.
The Subtropical Climate of Mississippi
Mississippi's subtropical climate is like a double-edged sword for cannabis cultivation. On the one hand, those mild winters and warm, humid summers can be a dream for some outdoor plants. But here's the catch: this same climate can be a hotbed for pesky diseases and bugs. Imagine trying to chill in the heat but constantly swatting away mosquitoes – that's your cannabis plant outside. So, if you're thinking of growing some green in this region, it's all about picking the right marijuana strain. Go for those that love the sun, can handle a bit of sweat, and aren't easily bothered by some common southern garden crashers. In other words, know your garden party guests!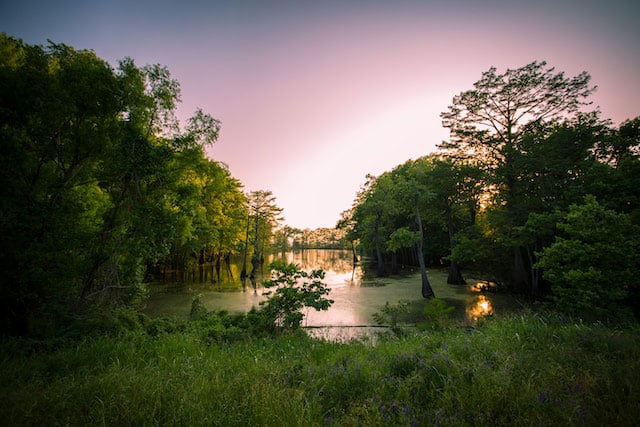 Mild Winters and Humid Summers
Mississippi is basically Mother Nature's mixed bag with its mild winters and super hot summer months. These climate conditions are like the backdrop for a cannabis plant's coming-of-age story, where they soak up warmth and dance in the humidity. But it's not all sunshine and rainbows for cultivation. That same balmy atmosphere can roll out the red carpet for mold and pests, tossing some real challenges for growers. So, when you're hunting for the right strains to plant in this southern oasis, think about resilience to mold, a love for heat, and a flair for handling high humidity levels. It's all about matching the plant's vibe to Mississippi's unique groove.
Different Types of Strains Suitable for Planting in Mississippi
Diving into the world of cannabis, there are a few attributes to think about when considering strains suitable for Mississippi's unique groove. First up, Sativa strains dig sunlight and warmth: total sunbathers at heart. Feminized cannabis seeds are drama-free divas that only grow into female plants, making the growing process smooth sailing. Autoflowering seeds? They're the low-maintenance buddies, flowering on their own schedule without fussing about light cycles. Given Mississippi's warm, humid embrace, the right strains can rock it here. As for the all-stars? Check out these strains!
Happy seeding, Mississippi!
Find Out More About Cannabis
Shop Cannabis Seeds Now