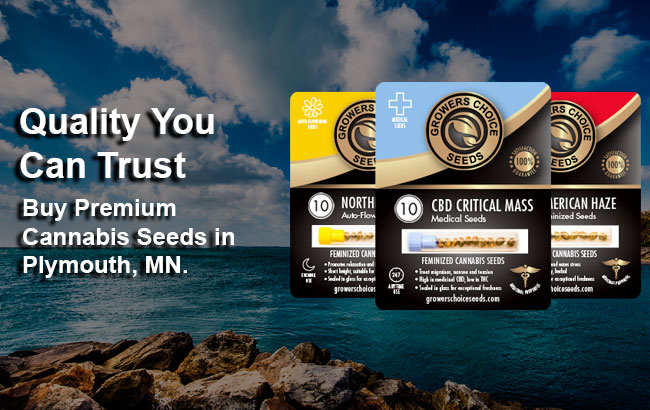 Buy cannabis seeds in Plymouth
Buying Plymouth cannabis seeds is easier than ever with Growers Choice! Our online store has a selection of 40+ of the best cannabis seed strains in the world. With indica-dominant, sativa-dominant, and hybrid strains available, we know we have the right seeds for you. All you have to do to get on your way to a greener life is visit our website and choose your strain, and then decide how many seeds you want to purchase. Your seeds will be only days away from arriving at your door. Our cannabis seeds are discreetly delivered in medical-grade glass vials to ensure freshness, and our 90% germination guarantee is the highest in the industry! Order your Growers Choice cannabis seeds today!
Are Plymouth cannabis seeds legal?
As cannabis seeds are classified as adult novelty items, they are perfectly legal to purchase and own in Plymouth. The state of Minnesota is also home to a medical marijuana program that has been active since July 2015.
In order to be legally allowed to use medical marijuana, you must be certified by a health-care practitioner and register with the Department of Health. Some of our most popular strains for patients looking to alleviate medical symptoms are our high-CBD medical cannabis seeds. These strains have been specifically engineered to have higher levels of the cannabinoid CBD and lower levels of THC, resulting in a highly therapeutic experience with none of the psychoactive effect typically associated with cannabis use.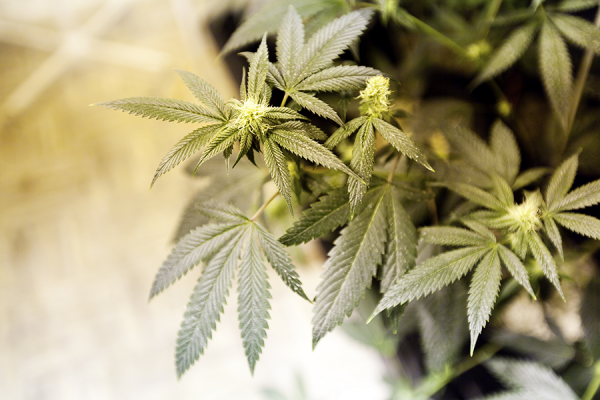 Cannabis seeds for sale in Plymouth
While it may be a challenge to find Plymouth cannabis seeds in store, you have all the selection you need at Growers Choice! With flat fee shipping prices and the ability to track your order, every step of the process has been designed for your peace of mind. Your fresh cannabis seeds will be discreetly delivered directly to your door and our website has all the information you'll need to ensure a great harvest. With regular, auto-flowering, and medical cannabis seed strains on offer, the perfect purchase is waiting for you at Growers Choice.
Are weed seeds safe?
Yes, our Growers Choice weed seeds are perfectly safe! Aside from mild side effects such as dry mouth and possible anxiety, studies have shown that there are no long-term adverse effects of cannabis use. In fact, it is a known fact that cannabis has many medicinal qualities that can help alleviate painful or uncomfortable medical symptoms. As scientists continue to study the many medical possibilities associated with cannabis, there is also research being conducted that is busting myths about recreational use. For instance, studies have shown that despite the persistent stereotype that regular use of cannabis can lower the user's IQ, there is no evidence that marijuana has any known long-term effects.
Satisfied customers in Plymouth only buy Growers Choice
My seeds were delivered to my door and on time just as promised. They were fresh and undamaged by shipping. I really appreciate the obvious care that went into the packaging and am very happy with every aspect of my experience.
Most Popular Cannabis Seeds