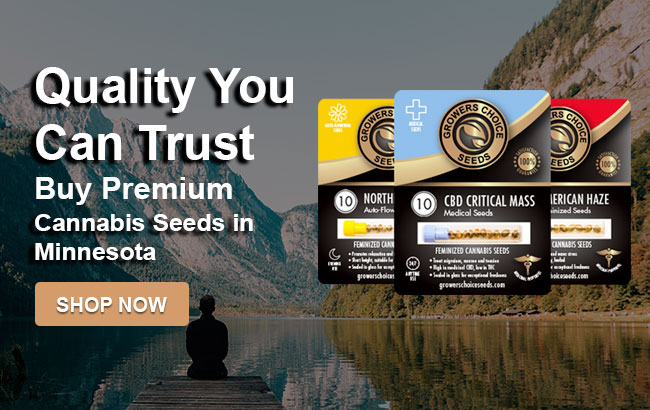 This page contains everything you need to know about how to grow cannabis in Minnesota, as well as the state's medical marijuana program. Recreational marijuana is now also legal in the state, which makes it a perfect time to buy weed seeds online.
What are Cannabis Seeds?
Cannabis crops are growing around the United States. Cannabis gardens exist around the globe. Cannabis cultivators are a big part of cannabis culture. However, how do those cannabis crops start? What is the first step to getting your cannabis garden going? Well, the cultivation of cannabis begins with seeds. The best way to grow a cannabis plant is to start with a hemp seed. There are other names given to cannabis plants. Marijuana, weed, pot, you name it. When we think of the kind of cannabis products people smoke or consume for either medical or recreational reasons, we are thinking of marijuana. These are marijuana seeds, weed seeds, and so on. However, hemp plants are also technically cannabis products. The thing is, hemp plants don't really have THC, so you don't smoke them. There are "low-potency hemp products" out there, usually built around CBD, but when it comes to cannabis seeds for sale and the cultivation of cannabis, hemp isn't really in the mix.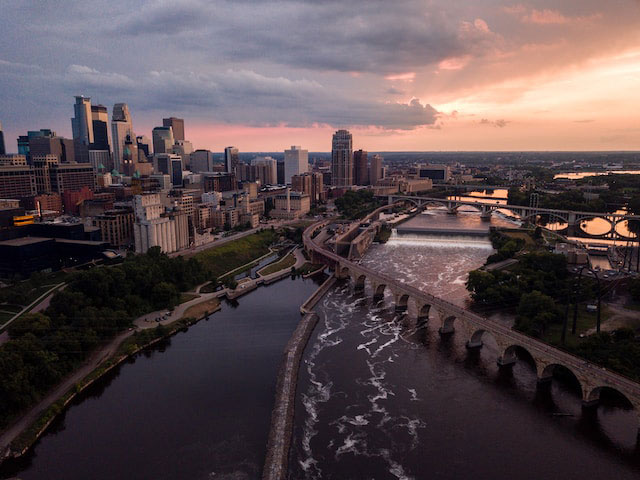 The Cultivation of Cannabis in Minnesota
When you are a cannabis cultivator, you can choose to do it indoors, or outdoors. Outdoor growing has its perks. It's cheaper than indoor growing since you need less equipment, and also you don't need to take up room in your home. What indoor growing offers over outdoor growing, though, is a stable environment. If you have an outdoor garden for the cultivation of cannabis, obviously the weather comes into play. The United States is a large country, with an assortment of weather patterns and climate profiles. Marijuana seeds and plants can thrive better in some areas of the United States than others. Minnesota has lovely weather some of the time, of course, and while the cannabis growing season doesn't include winter, those chilly, perhaps cold, overnight temperatures in some spots are still a concern. It will be easier to manage your marijuana garden indoors, but if you are so inclined, you can try to grow cannabis outdoors during the warmer months of the year.
Feminized Cannabis Seeds and Auto-Flowering Cannabis Seeds for Sale in Minnesota
Some in the cannabis industry are breeding on a large scale. You, though, are a theoretical at-home grower. As such, you need to be going for fully-feminized cannabis seeds each and every time. You want a marijuana garden full of feminized seeds, to try and ensure that you grow female marijuana plants. It's the THC in your weed seeds that you are looking for, right? That psychoactivity is the drive of recreational cannabis use and sometimes medical cannabis use. That THC? It's found in the buds, and buds are part of the female reproductive system of the plant. Male marijuana plants have pollen sacs, which are used to pollinate the buds. There is nothing to smoke in a male plant, and if a male plant pollinates your female plants, that's also a problem for your harvest. Fully feminized seeds almost guarantee female plants.
You may also want to consider auto-flowering seeds, especially if you are new to growing your own cannabis. Most cannabis seeds are photoperiod. Those plants begin their flowering time based on exposure to a specific light cycle. With auto-flowering plants, the cannabis flowering stage begins based on the age of the plant. Now, high-quality cannabis seeds can be either photoperiod or auto-flowering, but if you want an easier experience, auto seeds could be the way to go.
Cannabis Legislation and the Cannabis Industry in Minnesota
The marijuana industry isn't welcome in every state. However, recreational marijuana laws around the country are getting more lenient. These days, the states with no legal marijuana products are comfortably in the minority. What about Minnesota? What are the laws about adult-use cannabis there?
Well, let us just say welcome to the world of recreational marijuana, Minnesota! Governor Tim Walz went to work in Saint Paul and signed recreational marijuana legality into law in May of 2023, and on the first of August, recreational adult-use cannabis became legal. Thank you, Tim Walz, for that!
CHAPTER 63–H.F.No. 100 An act relating to cannabis; establishing the Office of Cannabis Management; establishing an advisory council; requiring reports relating to cannabis use and sales; legalizing and limiting the possession and use of cannabis and certain hemp products by adults; providing for the licensing, inspection, and regulation of cannabis businesses and hemp businesses; establishing licensing fees; requiring testing of cannabis flower, cannabis products, and certain hemp products; requiring labeling of cannabis flower, cannabis products, and certain hemp products; limiting the advertisement of cannabis flower, cannabis products, cannabis businesses, and hemp businesses; providing for the cultivation of cannabis in private residences; transferring regulatory authority for the medical cannabis program; providing for Tribal medical programs; taxing the sale of cannabis flower, cannabis products, and certain hemp products; establishing grant and loan programs; clarifying the prohibition on operating a motor vehicle while under the influence of certain products and chemicals; amending criminal penalties; establishing expungement procedures for certain individuals; requiring reports on expungements; providing for expungement of certain evictions; clarifying the rights of landlords and tenants regarding use of certain forms of cannabis; establishing labor standards for the use of cannabis flower, cannabis products, and certain hemp products by employees and testing of employees; providing for the temporary regulation of certain edible cannabinoid products; providing for professional licensing protections; providing for local registration of certain cannabis businesses operating retail establishments; amending the scheduling of marijuana and tetrahydrocannabinols; classifying data; making miscellaneous cannabis-related and hemp-related changes and additions; making clarifying and technical changes; requiring reports; transferring money; appropriating money; amending Minnesota Statutes.
The recreational cannabis industry is coming to the Land of 10,000 Lakes. What about growing it at home, though? Do these new marijuana laws allow that? What's the full scope of legal weed? Should you hold off on that indoor garden?
So far, and as of this writing this is all very fresh, The state is still working to get the regulatory framework in place, and an Office of Cannabis Management has been introduced. They are focused on getting the retail sales industry in place, but as of right now, growing your own plants at home is indeed legal, and penalties for possession of marijuana have been decriminalized already. Law enforcement is no longer interested in your at-home marijuana possession and cultivation. We'd recommend keeping an eye on how the recreational marijuana laws play out, but you are indeed allowed to grow your own cannabis plants from seeds.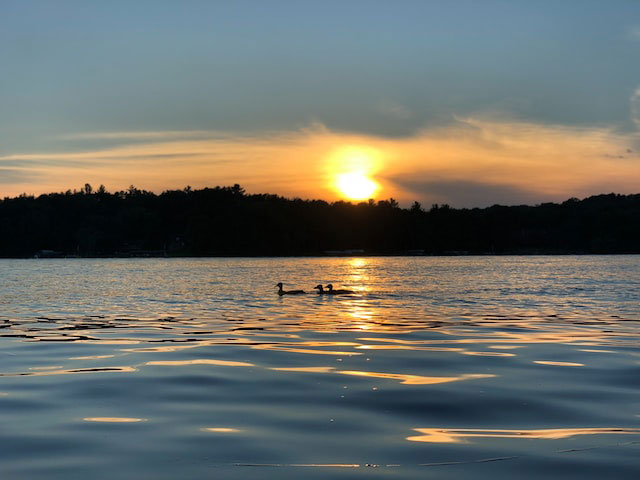 Online Seed Banks are Here to Help
They expect it to take a year to start to get the marijuana industry into the swing of things in the state. However, you can get your cannabis seed already thanks to online seed banks. Thanks to companies like Growers Choice Seeds and Pacific Seed Bank, to name two prominent online seed banks, you can order seeds from Eden Prairie to Apple Valley to everywhere in between. A reliable cannabis seed bank will offer high-quality seeds, but also excellent customer service. be on the lookout for discreet delivery services, as well as a germination guarantee on every order.
It's an exciting time for cannabis lovers in Minnesota, as well as existing medical marijuana patients. Thanks to cannabis seed banks that offer convenient delivery and quality products, excellent cannabis for people all over Minnesota, and the globe, is possible. Why not try your hand at growing your own plants? Cannabis seeds suitable for beginners are available, but just be sure you are getting fully-feminized seeds. Right now, recreational cannabis is new to Minnesota, but soon it will be established, and you will be a practiced hand at growing it. Now is the time to start looking into online seed banks and the strains they offer. Find your favorite, order your seeds, and get to growing.
Find Minnesota cannabis seeds:
Shop Popular Cannabis Seeds