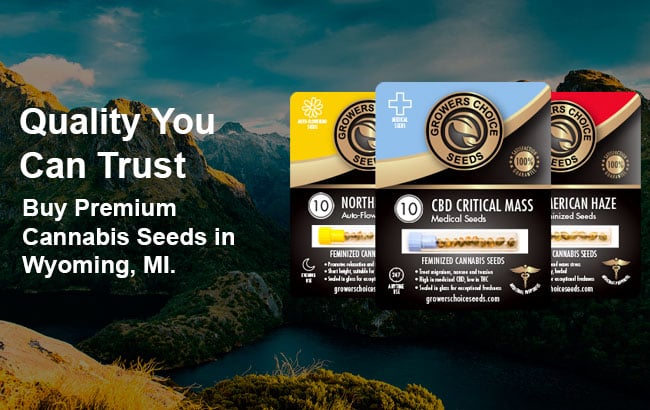 The Best Cannabis Seeds in Wyoming, Michigan
We have good news: the hunt is over! You've found the best Wyoming cannabis seeds at Growers Choice, and the even better news is you don't have to leave the comfort of your couch to place your order. We'll deliver your fresh, hand-packaged seeds straight to your door, enclosed in a medical-grade glass vial that keeps everything safe and sound. Still not convinced? Our cannabis seeds are backed by a 90% germination guarantee that helps you feel secure in your holistic natural medicine investment.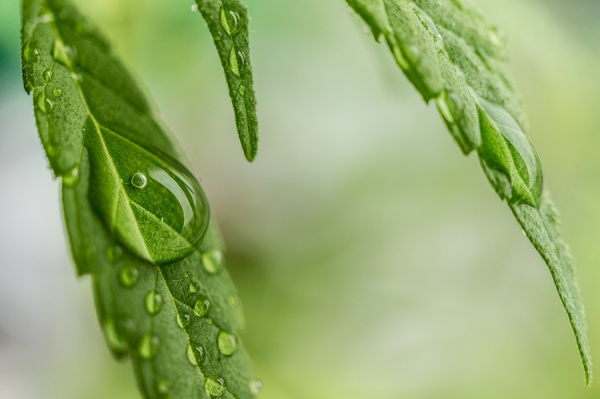 Is it Legal to Buy Cannabis Seeds in Wyoming, MI?
Buying cannabis seeds in Wyoming and throughout Michigan is a legal endeavor. As our seeds are classified as "adult novelty souvenirs", anyone over the age of 21 is free to place an order and receive these premium marijuana seeds without fearing any kind of fallout.
And Michigan is one of the 17 US states that allows some amount of cultivation, too! That means certain people who are medically registered for their condition have the right to grow cannabis plants in the comfort of their home – this is excellent for patients who want to know exactly what has gone into their medicine.
Cannabis Seeds for Sale in Wyoming
At Growers Choice, we provide more than 24 strains from which to choose, and every single one is lab tested and cultivated by experts in the cannabis horticulture field. Whether you're looking for high-CBD medicinal strains that won't make you high, or want to escape into blissful euphoria, there's a strain on our shelf that will meet that need. Our detailed product descriptions make sure you come away knowing just what to expect from your chosen product.
Why Buy Autoflowering Weed Seeds?
At Growers Choice, we have a great selection of high-quality autoflowering weed seeds. These seeds are part of the ruderalis legacy – this third species of cannabis (though some botanists will argue it's a subspecies of sativa) grows in Russia where it's chillier and less summery than the other native realms of this healing plant. For that reason, ruderalis cannabis plants are hardy and stocky, and set to flowering all on their own, rather than waiting for shorter hours of daylight. Among the many benefits of growing autoflowering seeds:
You don't have to stress over when to make the switch
The plants are shorter so you can grow in any space
You can get two or more harvests out of a single season
What Is The Most Popular Cannabis Seed Strain?
The winner of this coveted title is Tangerine Dream! An automatic beauty, this strain offers a mental and energy lift as well as a lot of pain relief, making it unique. If you've wondered whether there's a strain out there capable of fending off chronic pain without welcoming in the Sandman, you've found it. It's no wonder this strain flies off the shelves, day in and day out.
Next time you're in the market for Wyoming cannabis seeds, be sure to add Tangerine Dream to your cart!
Our Seeds Are Just As Popular in the Other Wyoming
Growers Choice was recommended to me by a friend who said they'd never had seeds be delivered so far or sprout so quickly and I can second these claims. Just completed my first harvest and the amount and density of those buds was mindblowing.
Most Popular Cannabis Seeds