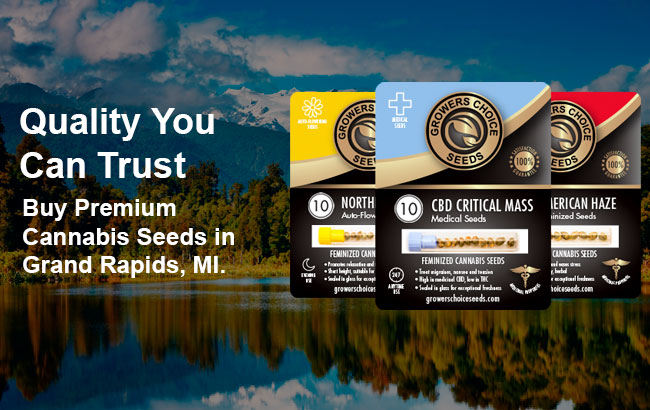 Want to start cultivating cannabis in Grand Rapids? Don't know what the differences between regular, feminized, and autoflower pot seeds are, or what the best online seed bank to buy them from is? Well, keep on reading, as all of these questions and more are covered in the article below!
Marijuana Seeds Grand Rapids, MI
Grand Rapids, which is the second-largest city in Michigan, boasts affordable living, fabulous outdoor activities, a burgeoning cultural scene, and numerous medical and recreational marijuana dispensaries, or "provisioning centers" as they are officially known as in The Wolverine State. In fact, those who call Grand Rapids home have also held the bragging rights to their state being the first in the entire Midwest to both legalize medical cannabis in 2008, and recreational adult-use cannabis in 2018.
With a frost-free growing season that lasts just over 155 days on average, Grand Rapids, which is located approximately 40 miles from Lake Michigan, offers cannabis cultivators fertile soil that is usually a mixture of sand, clay, and glacial till.
Having had several years of being able to legally cultivate marijuana plants indoors and out, growers in Grand Rapids are well-versed in knowing that online seed banks, such as Growers Choice Seeds, are one of the smartest and best ways to obtain their favorite seeds.
However, for those of you who are new to Grand Rapids, or are just curious about their laws on cannabis, let's first go over the basics so that you know where the city stands on the possession and cultivation of medical and recreational cannabis.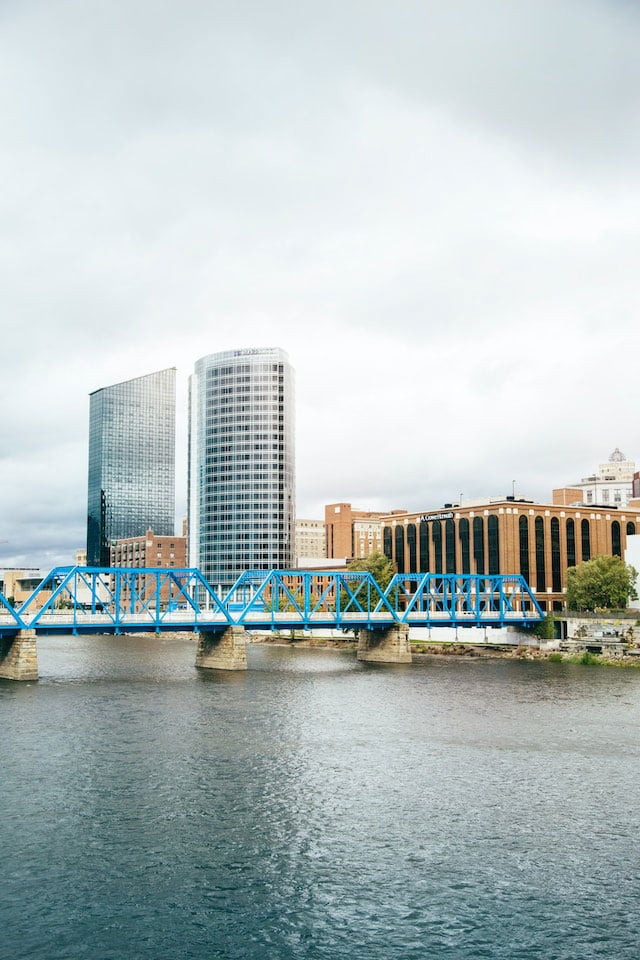 Medical and Recreational Marijuana Possession and Cultivation Laws in Grand Rapids

As a point of interest, in Grand Rapids, and the entire State of Michigan, "marijuana" is spelled as "marihuana" in all official communications, etc.

In Grand Rapids, those who are 21+ may legally transfer up to 2.5 ounces of marijuana to another adult, so long as no money, or anything else for that matter, is exchanged. In short, this transfer must be a gift, and you cannot announce or promote this gift in public.
In addition, Michigan's law clearly states that you can only use cannabis in private, such as at your own residence, or on private property whose owners consent to its use.
Laws for Medical Marijuana Patients:
You must be 18+, or if you are a minor who is under the age of 18, you must have a designated caregiver who is 21+ and is either your parent or legal guardian.
Patients and their caregivers can purchase the following quantities for treating their, or their patient's, medical conditions:

Up to 2.5 ounces of cannabis per day, provided that they do not buy more than 10 ounces in one month.
16 ounces of cannabis products in solid form.
7 grams of marijuana products in gaseous form.
36 fluid ounces of cannabis-infused products.

Registered patients are allowed to grow 12 marijuana plants per household–not per patient.
A licensed caregiver can be a patient themselves, and on top of that can be a caregiver for up to five other medical marijuana cardholders. In this case, the caregiver has a 72 cannabis plant limit, and may have a total of 15 ounces of cannabis in their possession instead of 10, so long as they have all six medical cannabis cards.
Plants must be grown in a secure location that is not visible from a public place.
Laws for Recreational Cannabis Users:
If you are 21 years of age or older, you can be a legal adult recreational cannabis user.

Adults can purchase up to 2.5 ounces of marijuana from a dispensary, aka "provisioning center."
Adult users can possess up to 15 grams of marijuana products in concentrate form, and are permitted to carry up to 2.5 ounces of cannabis on their person when out in public.
At home, adult users are allowed to possess up to 10 ounces of cannabis, where any amount that is over 2.5 ounces must be stored in a secured location.
Adults can cultivate up to 12 plants per household in a secure location that is not publicly visible. Note that this limit is per household and not per adult member of an individual place of residence.
Why Grand Rapids Cultivators Buy High-Quality Cannabis Seeds from Online Seed Banks
While Grand Rapids is leaning slightly more progressive these days, and the outdoor and indoor growing of cannabis at home is 100% legal, the fact is not everyone wants their (nosy) neighbors to know that they are ordering or growing various cannabis strains for their personal use. In addition, some areas of Grand Rapids have been experiencing more and more package thefts these days by what the city has dubbed "porch pirates."
As such, the fact that marijuana seed banks like Growers Choice Seeds (GCS) provide speedy and discrete shipping is something Grand Rapids growers really appreciate. In addition, it is not uncommon for medical marijuana cardholders to suffer from mobility issues–so being able to have their medical cannabis seeds delivered directly to their door is a very important service that GCS is able to provide.
Some of the other big reasons why Grand Rapids residents like to order their weed seeds from a highly-reputable seed bank like GCS are provided below.
Extensive Selection: Due to having a working relationship with reputable breeders around the continent, GCS is able to make a wide variety of cannabis seeds available to its customers on a scale that local Grand Rapids provisioning centers just aren't set up to do.
Price Point: GCS makes its feminized seed strains available at highly-competitive prices. In addition, they offer wholesale marijuana seeds for sale and feature regular monthly online sales, making their huge selection of cannabis seeds a very affordable option.
Germination Rate Guarantee: GCS provides a germination guarantee that 90% of the ungerminated marijuana seeds you buy from them will "pop," aka "germinate," and if they do not, GCS will replace them for free so long as you follow their cheap and simple germination method.
Feminized Marijuana Seeds vs. Autoflowering Marijuana Seeds
The reason that GCS does not sell regular marijuana seeds is because they will produce both male and female cannabis plants, whereas feminized seed strains have a 99% chance of growing into bud-producing female plants, which is what at-home growers in Grand Rapids are looking for.
Furthermore, with Grand Rapids having a relatively shorter outdoor growing season, being able to grow fast-flowering autoflower strains outside in a matter of months and feminized strains and autoflowering strains inside year-round is a huge boon.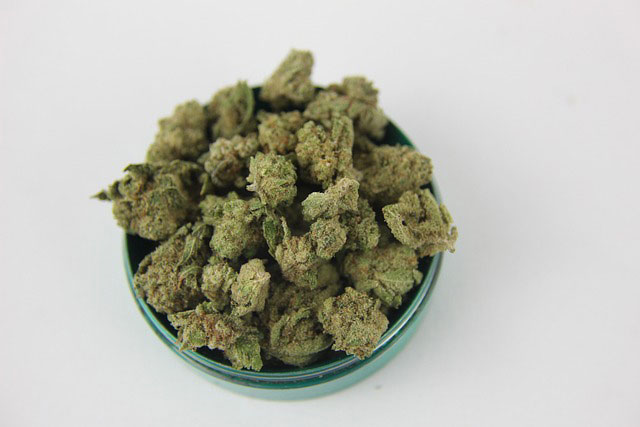 Feminized Cannabis Seeds
Feminized marijuana seeds are photoperiods that require outside intervention in their lighting cycles of being on what is usually an 18/6 light/dark cycle to a 12/12 cycle, as they are unable to transition from their vegetative stage to their flowering stage on their own. As such, they do require that even novice growers learn a little bit about such things in order to successfully cultivate them. That said, not only are there several feminized strains like Black Cherry Soda and Candyland that are easy for beginner growers to cultivate in terms of their care and maintenance, but GCS provides numerous free and informative blogs on topics such as how to grow cannabis as a beginner, the most important things you need to know about the flowering stage, when to flip your plants to flower, etc. thereby making the outdoor and indoor growing of cannabis completely feasible for a newbie.
Autoflower Marijuana Seeds

Autoflower seeds, such as Blueberry and Killer Queen, are an incredible option for outdoor and indoor growers in Grand Rapids. This is because they are feminized seed strains whose female plants are able to automatically flip from their vegetation stage to their flowering phase without a change in their lighting cycle. In addition, autoflowering strains tend to produce smaller, faster-flowering, more robust plants that should ensure outdoor cultivators in Grand Rapids probably two solid outdoor harvests in one growing season, and their generally smaller size means you don't have to worry about having a large enough of an indoor marijuana garden for when you're confined to cultivating inside from about early- to mid-October to early- to mid-May.
The reason that auto seeds have these advantageous traits is because they contain ruderalis, which is a hardy landrace strain that originated in Central Asia.
The Growing Environment in Grand Rapids, MI
The majority of Grand Rapids is located in USDA Hardiness Zone 6a, and it has a predominantly humid continental climate, which means it sees cold and snowy winters; short but mild autumns and springs, and warm and humid summers where heat waves are becoming more and more of a frequent occurrence.
As such, strains that require consistently tropical, cool, or dry outdoor environmental conditions will probably need to be cultivated indoors where you can create and maintain their environment, but feminized and autoflowering strains that do well in warm and sunny settings where humidity levels are moderate should do well outside during Grand Rapids growing season.
Three Other Popular Strains to Grow in Grand Rapids, MI
In addition to the four strains already provided above, here are three more that should do well both outside and inside in Grand Rapids.
1. Jack Herer feminized: this enduringly popular sativa-dominant hybrid is a classic strain that provides a bountiful harvest when grown outside of up to 800 grams per plant and should be ready to pick before the first frost sets in Grand Rapids.
2. Cannalope Kush autoflower: this refreshingly crisp wake-and-bake hybrid is resistant to mold and when grown outside in Grand Rapids should be ready to harvest before the first frost of the year.
3. Kryptonite autoflower: this all-powerful, indica-heavy hybrid should do well in Grand Rapids' temperate to warmer summers and is usually ready sometime between mid-September and early October.
Nothing but happy Growers Choice Cannabis Seed customers in Grand Rapids
Got my weed seeds, thank you! I appreciated the seriously great deals. They're just starting to come to life now, and I'm setting up a hothouse in my backyard, I'll be sure to let you know how it goes. Cheers, Jason
 Our Most Popular Cannabis Strains