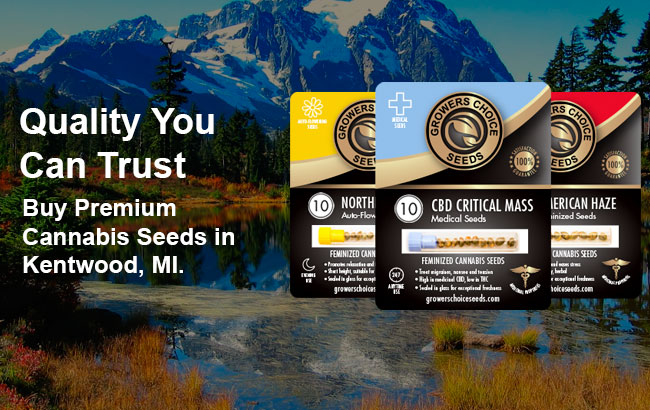 Buy Kentwood Cannabis Seeds
You can now get marijuana seeds delivered directly to your doorstep! No need to make the trip to the dispensary. Grower's Choice Seeds will provide you with classic, tried and true strains. If you are looking to try something new, we are always updating our online inventory. We are working hard to be your reliable online source for high-quality cannabis seeds. Start growing your very own plants with Kentwood cannabis seeds today!
Is Cannabis Legal in Kentwood, MI?
You have probably noticed that the laws around pot have been going through a major overhaul around the country. Since December 6th, 2018, marijuana has been legal in Michigan for adults who are 21 and over. Whether for the medical benefits or just for recreation, it is now possible to enjoy top of the line cannabis at home. Ordering seeds online through Grower's Choice and growing up to 12 plants is now 100% legal in Kentwood. No need to worry about how much you will be producing either. There is no legal limit if you grow it yourself! If you plan on growing them in the backyard, remember to keep your plants safe and away from public view.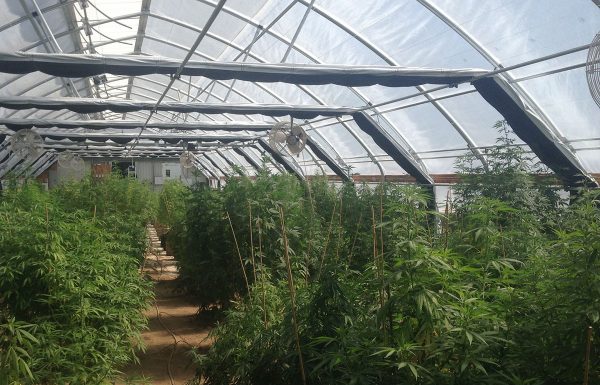 Where to Buy Medical Cannabis in Kentwood
Our team here at Grower's Choice Seeds prides themselves in delivering the best marijuana seeds to our medical customers with speed and reliability. We are here to assist you with any questions you need answered to start growing your medicine. Everyone needs a little help before getting started, so we have answered many common medical questions here.
Order Feminized Weed Seeds
Want to try growing cannabis at home? You can start today with high-quality feminized weed seeds from Grower's Choice. Only female plants produce the kind of buds we want for our recreational and medical needs. Having a male plant present would risk pollinating all your precious female plants and wasting all your efforts. We eliminate the need of having to inspect your plants for males by providing you with only feminized marijuana seeds.
Browse our inventory of feminized seeds
Germinating Cannabis
After you receive your genetically confirmed seeds you are ready to start the germination process. This simple first step only requires a glass of water, paper towels, and a warm location indoors. After a week or so, you can expect at least 90% germination!
The basic germination steps:
Initial soak of your seeds for 14-18 hours
Fold a wet paper towel over your soaked seeds
Place in a warm and dark location with the saturated paper towel
3-7 days (2 weeks maximum) for ideal taproot growth
Your seeds are ready for planting!
Best Cannabis Delivery
Grower's Choice Seeds is your fast and easy source for Kentwood cannabis seeds. Our mission is to get the best quality seeds in your hands with zero hassle. Ordering seeds online is now a reality with your friends at Grower's Choice.
Super Fast Delivery from Grower's Choice
They carried exactly what I was looking for and delivered it much faster than other seed companies I have ordered from in the past. I will definitely order from them again.
Most Popular Cannabis Seeds