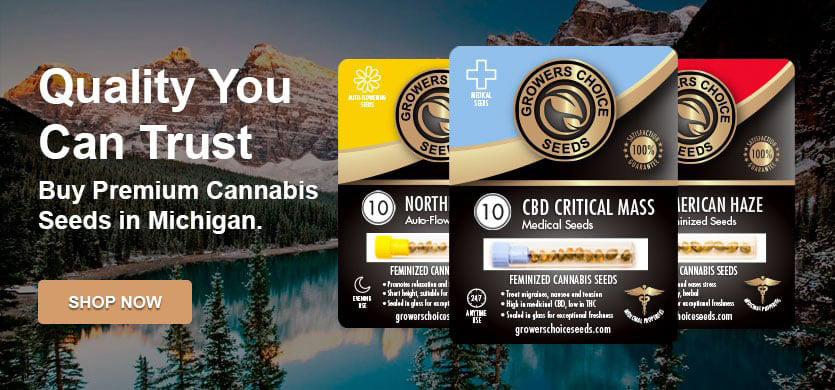 Michigan's continental climate is also conducive to growing cannabis plants, in terms of outdoor cultivation. In particular, the humid conditions of a Michigan summer can be helpful with certain cannabis strains. Keep reading to learn how to grow cannabis in Michigan.
What Are Cannabis Seeds?
The cannabis plant has been around for a long time, so long in fact that we can't really know. What we can know is that many people enjoy the output of the cannabis plant. That's because the marijuana plant is cannabis. All your favorite weed plants have been of cannabis origin. If you would like to become an at-home cannabis cultivator, instead of buying your cannabis products cultivated and distributed by somebody else racking up a real profit, it makes sense to start with cannabis seeds.
Now, all marijuana seeds and weed seeds are cannabis. However, if you don't have much of a history with cannabis, you might not know that hemp, sometimes called industrial hemp because it is used for, well, industrial means more than anything else, is also cannabis. The key difference between a marijuana plants and an industrial hemp plant comes down to the definition of hemp. In essence, it boils down to THC, the psychoactive chemical compound that makes your favorite marijuana strain have psychotropic effects on your cerebral perception. The definition of hemp is about the THC percentage found in the plant.
If a cannabis plant falls below a certain level of THC content, it meets the definition of hemp, because it is essentially not smokeable for psychoactive purposes, and as such is not treated as a controlled substance in the same way. Of course, those in the cannabis industry know at-home growers aren't looking to grow hemp, so when you see cannabis seeds for sale, they are almost definitely weed seeds or marijuana seeds, such as it is.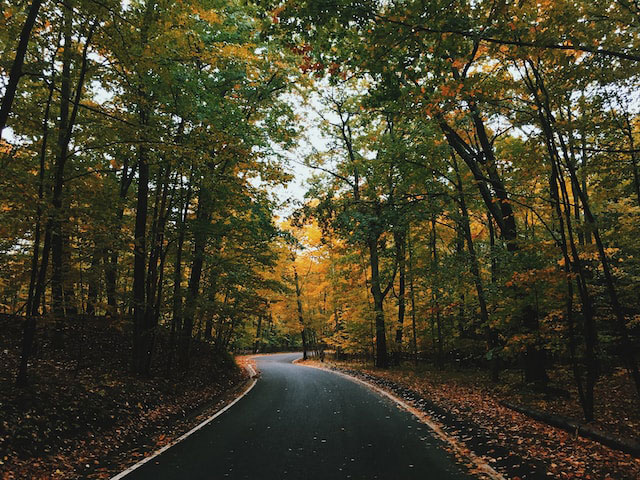 Why to Grow Your Own Cannabis Crop in Michigan
If commercial growers are out there doing their thing, and you can go buy weed plants cultivated by somebody else, why bother with the pot seeds to grow your own plants? Well, if we can romanticize for a bit, isn't there something nice to the idea of planting marijuana seeds, tending to your plants, and then enjoying the fruits of your labor? Hey, people have gardens for a reason. To be more practical, the marijuana industry has to turn a profit, and people have to be paid properly.
When you buy marijuana products from a dispensary, you are paying for the time and labor being done by marijuana industry professionals. When you buy seeds, though, a lot less effort goes into that, so seeds are cheaper. Considerably cheaper. An at-home marijuana garden will save any fan of cannabis quite a bit of money in the long run. If you don't want to mess with the outdoor conditions, then you can always eschew outdoor cultivation and be an indoor grower. That is quite popular, all in all.
Different Kinds of High-Quality Seeds
Aside from the wide variety of marijuana strains out there, there are a couple of different types of marijuana seeds to know as a beginner grower. First, feminized seeds are vital for the at-home grower. You want a marijuana garden full of fully feminized seeds. The reason for this is that only female marijuana plants have buds, which is what you harvest to smoke and enjoy. Feminized marijuana seeds can almost guarantee you female plants, and it's not just about getting buds. A male plant will, in time, fertilize your female plants, hindering your yield and your harvest. Feminized marijuana seeds are the way to go.
The other type of seed to know is the auto-flowering seed, sometimes called an "auto seed." Your typical cannabis plant is photoperiod. That means they flower based on exposure to a certain light cycle. Auto seeds, though, flower based on the age of the plant. This can make auto-flowering seeds an ideal choice for novices, but if you have limited space for indoor growing, you may also find auto-flowering seeds an ideal choice, as they produce compact plants.
Michigan Cannabis Laws
Before delving into growing their own plants, Michigan-based growers should know the laws. The federal government of the United States has left it to said individual states to set their own laws. Will there be legal repercussions if you decide to grow your own plants in Michigan?
In 2008, medical marijuana was legalized in Michigan. Of course, that only allowed medical marijuana patients access to legal cannabis. Then, in 2018, marijuana laws changed again thanks to a vote. Recreational marijuana was legalized in 2018, paving the way for adult-use cannabis across the state. You are allowed up to 10 ounces of marijuana at your home, but the cultivation laws also changed. You can grow up to 12 cannabis plants at one time, giving Michigan some of the best cannabis laws for users, as well as growers.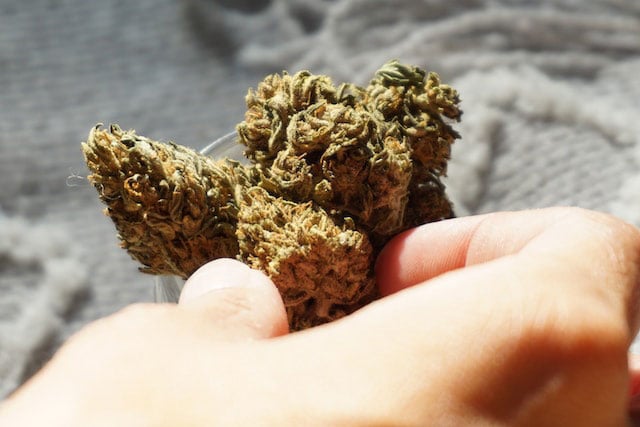 Finding an Online Seed Bank
How do Michigan-based growers of cannabis get their seeds? Most of them use an online seed bank. If you find a reliable seed bank, you will be able to have high-quality marijuana seeds shipped right to you quickly and discreetly. Be on the lookout for quality customer service, such as germination guarantees, lab-tested seeds, and so on.
Whether you use marijuana for medicinal purposes, or for recreational reasons, we recommend going with an online seed bank for the sake of convenience, selection, and quality. It's the easiest, most secure way to get your hands on the best seeds. if you have not used cannabis for medicinal reasons in the past, you may want to give it a shot as well. It can help with stress, anxiety, insomnia, and much more. There are specific strains of medicinal cannabis out there as well, usually high in CBD and low in THC.
At this point, Michigan has plenty of experienced marijuana users, but now it is time for more at-home growers to get in the mix. It's legal, and with the help of a reliable online seed bank, it's easy. From Detroit to Grand Rapids to Marquette, you can order up seeds for your favorite strains, and get to growing, be it indoors or outdoors. Cannabis seeds are the best way to get the most out of the cannabis plant.
How do customers in Michigan feel about Growers Choice Cannabis Seeds?
Best shop and customer service, EVER. They answer fast, no BS. Good people and products. All my seeds popped. Only shop I'll buy from anymore.
At Growers Choice, you'll find only the higest-quality Michigan cannabis seeds around.
Shop Popular Cannabis Seeds
Where to buy cannabis seeds in Michigan?
If you're an advocate of alternative medicine and holistic health, you need Michigan cannabis seeds!
Although it may be known as the center of the American automotive industry, Michigan is equally abundant in natural resources. The state is bounded by four of the five Great Lakes, and here you are never more than size miles from a natural water source! Check out the Henry Ford Museum of American Innovation in Detroit, Frederik Meijer Gardens and Sculpture Park in Grand Rapids, or the state's capital, Lansing, the heart of Michigan's educational and cultural community. Michigan is also one of the few states to have opened its arms to medical cannabis and how it can benefit the community at large.
Compare Our Cannabis Seed Strains
Is cannabis legal in Michigan?
Michigan state law allows medicinal cannabis use, and you can safely carry up to two and a half ounces at any given time without fear of penalty. There are many conditions for which patients can receive medical marijuana permissions, including Hepatitis C, glaucoma, and PTSD. Patients struggling with chronic pain, nausea, or seizures due to a debilitating condition can also register for and receive medical marijuana.
Thanks to home cultivation laws, you can also purchase cannabis seeds from Growers Choice and germinate your own seeds right at home. Michigan residents with proper documentation are permitted to grow up to 12 cannabis plants for personal use. There are specific rules to which your garden must adhere, though, so be certain to check with the laws in your region.
Can I get weed seeds in Michigan?
Because the state has medicinal cannabis laws enacted, you will find medical dispensaries located throughout Michigan, but there are many reasons to visit an online repository like Growers Choice for your weed seeds. First and foremost, who doesn't love shopping for what they need from the comfort of their own home? We ship worldwide, and our high-quality cannabis seeds are safely shipped from our facility directly to your door.
Cannabinoids found in cannabis plants
Like the more than 80 different cannabinoids unique to cannabis, terpenes come with their own fancy names. Keep in mind, though, that much of the research around terpenes is still in the early stages. More high-quality studies on humans are needed to fully understand the health impacts of different terpene profiles. Some of the most common associated scents are:
What makes our cannabis seeds so great?
You know why autoflowering marijuana seeds are such a boon to the cannabis growing community, but what of this "feminized" moniker? You may not know that marijuana seeds can be either male or female. It seems like a trivial piece of information… until your garden is full of male plants that don't produce buds and pollinate your female trees! You're all that hard work and funds swirling down the drain (kind of). But seriously, feminized seeds are just those that have been guaranteed to produce feminized plants, which is important because, as mentioned above, male plants don't produce the flowers and leaves that have the trichomes that produce the sticky resin full of terpenes and cannabinoids. As a home ganja gardener, investing in feminized marijuana seeds just makes cents.
Is cannabis safe for chemotherapy patients?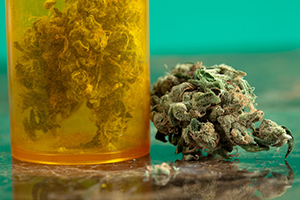 All-natural medical cannabis is a safe and simple alternative therapy for people suffering from symptoms associated with harsh chemotherapy. Our CBD medical cannabis seeds are great for promoting relaxation, relieving anxious thoughts, and also encouraging waning appetites. Our Cinderella 99 is a great strain for stimulating appetite, as is American Haze, which takes a little longer to grow but packs a powerful punch
Buy Cannabis Seeds Online in Michigan
Are you curious about our Big Wreck cannabis seeds? Contrary to what its name implies, this indica-dominant hybrid is more likely to make you feel euphorically uplifted and relaxed than utterly wrecked. Big Wreck, which can have a THC level as high as 27%, is a cross between the indica hybrid Big Bud and sativa-dominant hybrid Trainwreck. Big Wreck's aroma is a pungent skunky and spicy one that is anything but discreet. However, despite its strong aroma, it's a smooth toke that's gentle on the lungs with a skunky, herbal, sweetness that many say leaves a lingering aftertaste for hours
At Growers Choice, you'll find only the higest-quality Michigan cannabis seeds around.
Learn About The Top Strains Locally
Learn About the Top Cannabis Strains in Michigan
How do customers in Michigan feel about Growers Choice Cannabis Seeds?
Best shop and customer service, EVER. They answer fast, no BS. Good people and products. All my seeds popped. Only shop I'll buy from anymore.