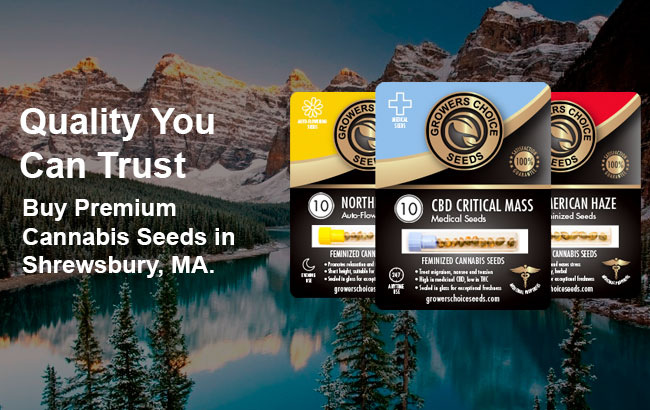 How to Buy Shrewsbury Cannabis Seeds Online for Delivery Today
If you want to learn how to grow cannabis plants at home, then order your seeds online today from America's best cannabis seed bank. Growers Choice Seeds is your source for the best Shrewsbury cannabis seeds for sale online today. We've fully stocked our digital shelves with a huge selection of fully feminized cannabis seeds, all completely ungerminated and backed by our germination guarantee. Simply find your favorite seeds, and check out online using our secure server to get started. We offer fast and discreet delivery right to your door in as little as one week, with tracking available on every order. Shop now to find the seeds that fit your needs.
Can I Legally Grow Cannabis Plants in Massachusetts?
Medical marijuana has been legal in the state of Massachusetts since 2013, and recreational marijuana was legalized in 2016. Now that cannabis is legal in the state, adult residents who are over 21 years of age can grow their own cannabis plants legally for both medical and recreational purposes. Residents of the state can grow a total of six cannabis plants at one time. Find the high quality cannabis seeds you need to get started when you shop online with Growers Choice Seeds. We carry a large selection of high quality cannabis seeds, all fully feminized and backed by our germination guarantee, so you can buy with confidence.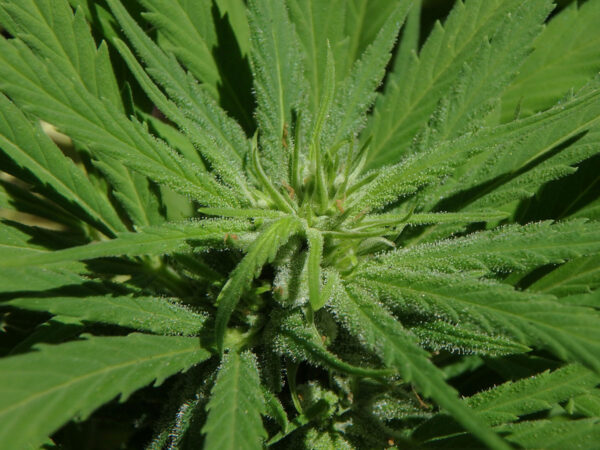 Find the Best Cannabis Seeds to Relieve Anxiety
Anxiety is a common condition that affects many people. While some pharmaceutical drugs may help to alleviate anxiety, these often come with negative side effects. Fortunately, cannabis has been shown to be a safe and natural alternative to providing relief from anxiety. Cannabis is known for its calming and uplifting effects, making it effective in relieving anxiety in many users. Our best selling strains of cannabis seeds to relieve anxiety are
Learn more about our anxiety reducing cannabis seeds when you check our our product pages, linked above. You'll find strain details like average grow time, estimated yield, THC content, and more.
How to Buy High Quality Weed Seeds Online Now
It's never been easier to order high quality weed seeds online, thanks to Growers Choice Seeds. We're the number one place to buy Shrewsbury cannabis seeds online, with a huge selection of your favorite strains to choose from. Get your cannabis seeds delivered fast when you order online now using our secure server. Tracking is available on every order, so you'll know when your seeds will arrive. Check us out on social media for the latest cannabis news, and be sure to sign up for our email newsletter for your chance to win free seeds.
Super Fast Delivery of Cannabis Seeds
I am so impressed with how fast my delivery came from Growers Choice Seeds. They shipped the seeds out super fast, and they arrived in less than a week. I didn't have to wait long at all, and the seeds arrived in good condition in really nice packaging.
Most Popular Cannabis Seeds