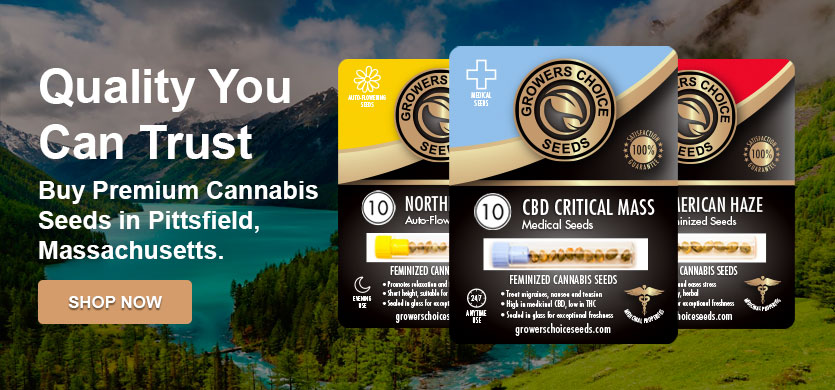 Order High-Quality Pittsfield Cannabis Seeds Online
Want a reliable source for high-quality Pittsfield cannabis seeds? Grower's Choice Seeds is here to help. Our mission is to make online cannabis seed delivery the easiest way to get premium seeds. We deliver seeds straight to your doorstep. Start your delivery today!
Compare Our Cannabis Seed Strains
Cannabis Laws in Massachusetts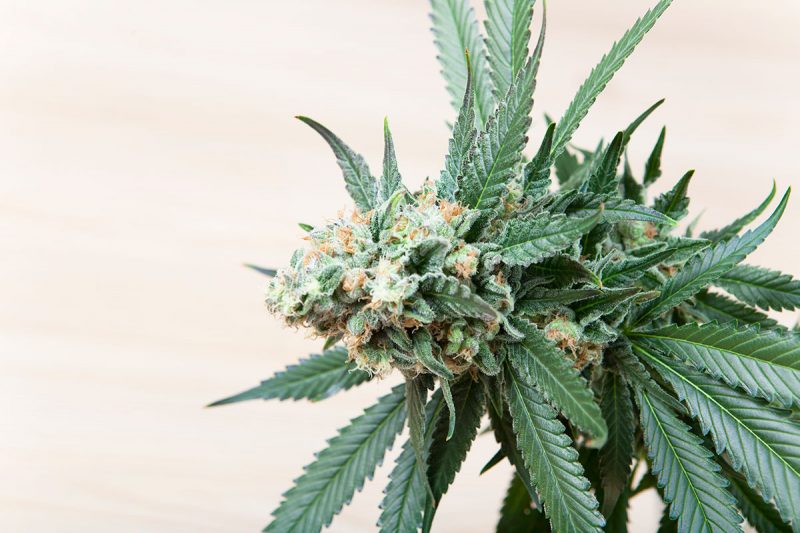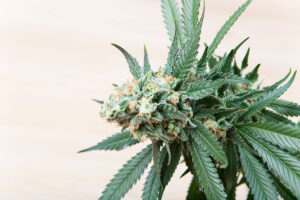 If you live in the state of Massachusetts, you can now legally order cannabis seeds online from Grower's Choice Seeds. We safely and discreetly deliver high-quality seeds to your front door. Massachusetts set an example for the entire country with its marijuana legalization success. Medical patients now have access to powerful plant medicine, recreational users can now rest easy, and finally, all adults over the age of 21 can legally grow cannabis at home! You are currently allowed to grow 6 plants at home, and enjoy all the flower those plants produce. High-quality buds start with high-quality seeds. Grower's Choice Seeds will deliver you the best seeds available on the internet, fast and affordably.
Is Cannabis Healthy?
Medical marijuana has been a life changing tool for millions of people, due to its proven therapeutic effects on the body. Traditional pharmaceuticals can come with some pretty nasty side-effects, so many are turning to plant medicine as a safer alternative. Might medical marijuana be right for you? Here is a short list of conditions that can be greatly helped with cannabis:
Chronic pain

Trouble sleeping

Nausea

Anxiety
And much more
Check out more information on medical cannabis benefits from Grower's Choice Seeds.
Auto-Flowering Weed Seeds For Sale
Will this be your first time growing cannabis at home? There can be a lot of information to take in, but choosing the right seeds can make a major difference for your first growing experience. Traditional weed seeds require a decent amount of maintenance, especially when shifting the plants from the vegetative growth stage to the flowering stage. This can require a bit of experience to get right. Grower's Choice Seeds carries a much simpler option for those looking for an easy to grow plant. Auto-flowering cannabis seeds make the shift to the flowering stage all on their own! That means you just plant your seeds and watch them develop high-quality buds by themselves. No light manipulation required! For an added bonus, auto-flowering seeds tend to develop buds a bit faster than traditional seeds. For the first-timer and veteren alike, auto-flowering seeds can be an easy, low-stress experience with great results. Order auto-flowering seeds from Grower's Choice Seeds!
Buy Premium Cannabis Seeds on the Internet
You now have access to premium Pittsfield cannabis seeds through Grower's Choice Seeds. We ship high-quality seeds to your home in Massachusetts, fast! Go with Grower's Choice!
Great Growing Experience with Auto-Flowering Seeds
I have never grown auto-flowering seeds before. I saw that Grower's Choice Seeds had some on sale so I thought it would be a good opportunity to give something different a try. I had such great results that I am definitely gonna grab some more! These are very low maintenance plants. I would absolutely recommend ordering auto-flowering seeds from Grower's Choice if you are a beginner and want to get great buds with little hassle.